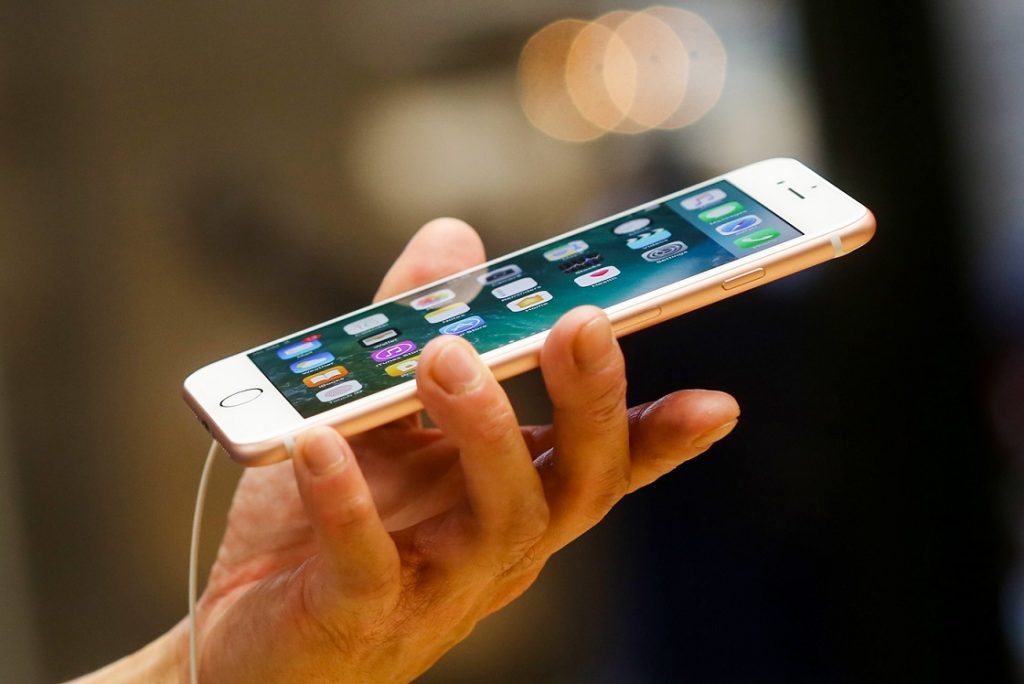 Can you monitor a smartphone without accessing the phone? Well, the quick answer is yes, you can. However, the process is not as simple as it sounds. To be clear, there are many methods employed for the purpose. However, most of them are illegal so we will only focus on the legal programs designed for smartphone monitoring. This category of service also called smartphone monitoring apps, allows users to remotely monitor all data from the device. In most cases, all you need is a web browser. Wondering how it works? Well, in this article, we are going to explain it to you in detail. We will explore the features and functionality of the most reputable monitoring app and then list other apps of this nature that you can evaluate as well. Let's not waste any time and dive right into it!
XNSPY smartphone monitoring app
XNSPY has been on the monitoring app field for a long time. It is one of the earliest programs of this nature and has all the features one can expect from a monitoring app. That being said, it does not mean there are no disadvantages to it. Our main job is to show you how and what you can do with it. But first, let's take a look at the pricing and compatibility options for it.
XNSPY price & compatibility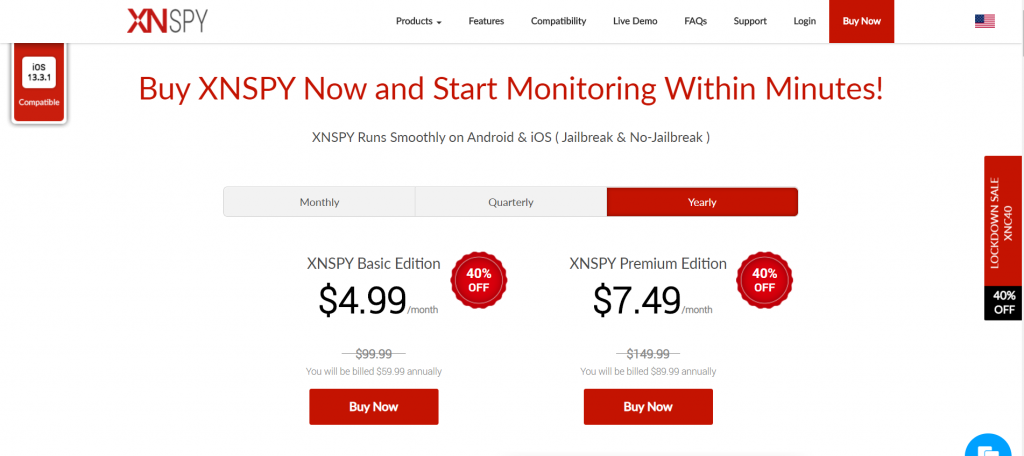 All of us admit that price is amongst the most important factors when purchasing anything. For XNSPY, the price tag is quite easy on the wallet. For example, the feature-packed premium version comes in at USD 7.49 a month, while the basic version costs USD 4.99 per month. Regarding compatibility, the app supports both Android and iOS devices. Please visit the website to find out if your OS version is compatible.
What can I do with XNPSY?
Well, for starters, you can view all information from the device from the comfort of your couch. That being said, here is a complete overview of the app's features.
Go through the complete call log data which lists all incoming, outgoing, and missed calls, along with call duration. If required, you can also record phone conversations and even download the call recordings. You can also view all contact numbers saved on the phone.
With this feature, you can view all photos, videos, audio files, and calendar entries on the phone. Selfies, videos, and screenshots that were taken by the user are all included in this category.
Social media/SMS/IM app tracking
Any monitoring app worth its salt would offer social media tracking given how important it is for our daily lives. With XNSPY, you can view all messages and multimedia files exchanged via apps such as Facebook Messenger, WhatsApp, Viber, Skype, Tinder, and many others. In short, this is an indispensable feature.
You can use the app to monitor exactly where they are at any given moment because location tracking occurs in real-time. What's more, you can also view their location history to see where they went, and when. The app has a geofencing tool as well. Just mark a location on the map and watch as the app raises alarm the moment they violate the geofence.
Internet behavior monitoring
Interested in going through emails, web browsing history, or bookmarked pages? You can do all of that with XNSPY.
You can even remotely control the phone with the XNSPY monitoring app. For example, you can take screenshots, turn on the microphone to record the surroundings, and even wipe off all saved data. Moreover, you can view all installed apps and block any app with a single click. The phone can be locked or restarted as well.
Here we get to the most impressive feature. It can be a hassle to monitor their activity all the time. Thankfully, you can get rid of the headache by simply adding anything to the XNSPY watch lists. There are three categories for it namely contact watch list, location watch list, and word watch list. The app will instantly alert you if it detects any activity related to the watch lists. Stay ahead of the curve and intervene only when necessary.
But how do I install it?
Here is a three-step guide to installing XNSPY. Take note that for Android, you need to physically access the phone only for installation. As for iOS, make sure to obtain the Apple ID and password of the phone.
Step 1: Purchase a subscription version and check your email inbox for your XNPSY credentials and installation instructions.
Step 2: Download the app on Android and in case of the iPhone, just skip this part and head over to the XNSPY website.
Step 3: Log in to your XNSPY account and select the phone you want to monitor. The page will now take you to the XNSPY control panel.
How do I use the XNSPY control panel?
The control panel is the central hub of the XNSPY app. It lists the complete menu through which you can use any of the above-mentioned features. Let's take a look at some sample questions that can help you get an idea of how to use the panel.
How do I block certain apps remotely?
Move your cursor to the menu titled "Installed Apps." Click on it to view all apps installed on the phone. All apps can be activated or deactivated here.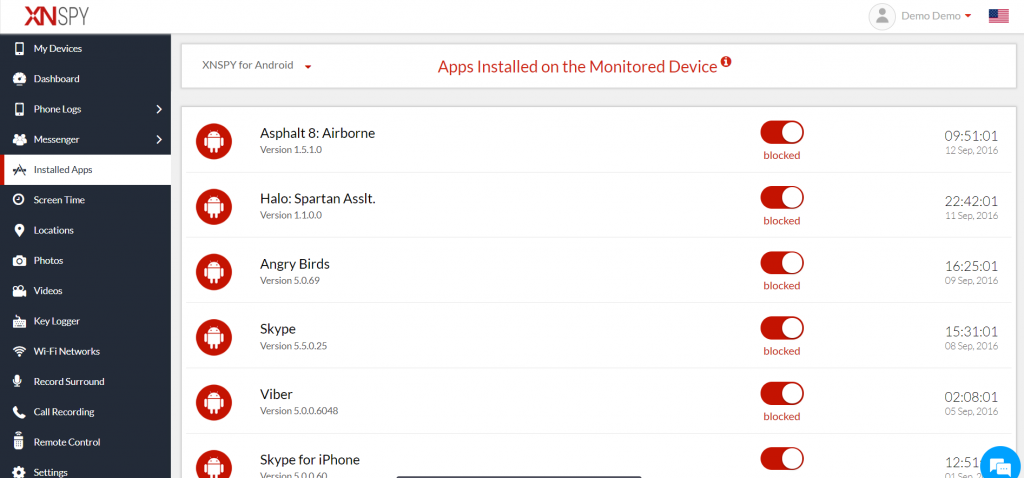 Can I view their internet browsing history?
Yes. Just select the "Phone logs" option and then click "Internet History".
Can I activate/deactivate some features?
To do this, scroll down to the bottom of the menu and select "Settings". Then, select "Toggle features".
How can I use the instant alert function?
It's quite simple. Head over to the settings menu and you will see a sub-menu that has dedicated watch lists for words, contacts, and locations. Anything can be added to these lists to generate alerts.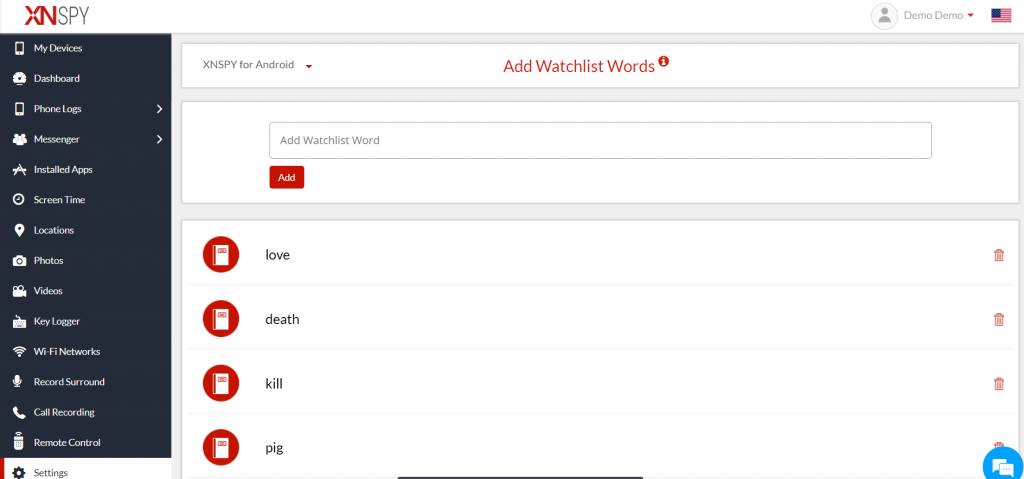 Take note that XNSPY has a demo version available that you can experiment with. Please visit the website for more details.
XNSPY Pros & Cons
Well, here we get to the factors that will likely influence your decision.
Pros
The app is very affordable.
Has a comprehensive list of features.
Sophisticated instant alert feature.
Cons
Some features require rooting/jailbreak. More details can be found on the website.
XNSPY is quite intrusive.
It can take a while to wrap your head around the control panel.
Are there any other monitoring apps I can use?
As we mentioned at the beginning, there are many smartphone monitoring apps and while we have discussed XNSPY, let's take a look at other options. All these apps can be used to track smartphones without accessing the device.
mSpy monitoring app
Price: Premium version at USD 16.66 a month.
Compatibility: Android +4.0 & iOS +6.0.
Features
Call logs
Call restriction
Social media/IM/SMS
Multimedia
App management
Location tracking
Geofencing
Internet activity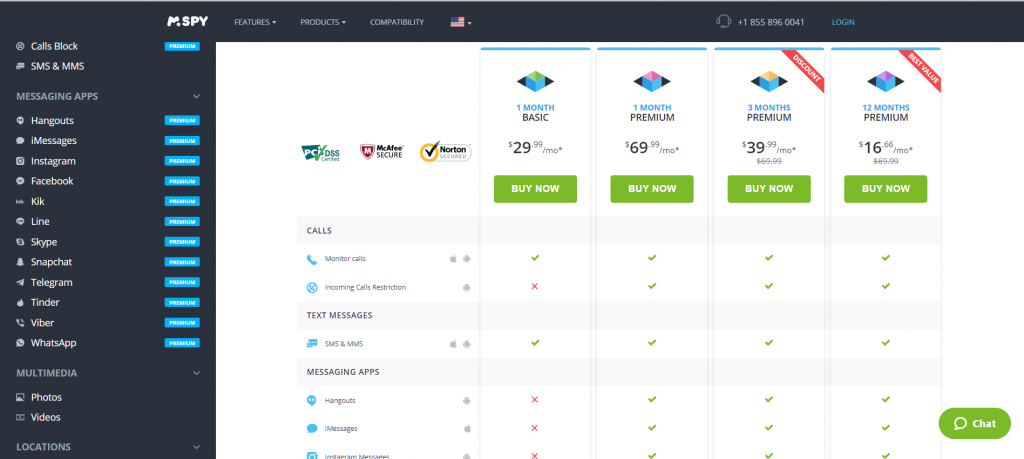 Requirements: Physical access for Android only for installation. Apple ID/password required for the iPhone.
Pros
At USD 16.66 per month, the app is moderately priced.
mSpy is not very intrusive, making it suitable for a wide range of conditions.
The mSpy dashboard is very easy to use because of its design.
Cons
The app has a very limited set of features.
There is no alert-based functionality.
Rooting/ jailbreak required for some features.
Spyzie monitoring app
Price: USD 49.99 for basic version & USD 59.99 for premium.
Compatibility: Android +4.0 & iOS +6.0.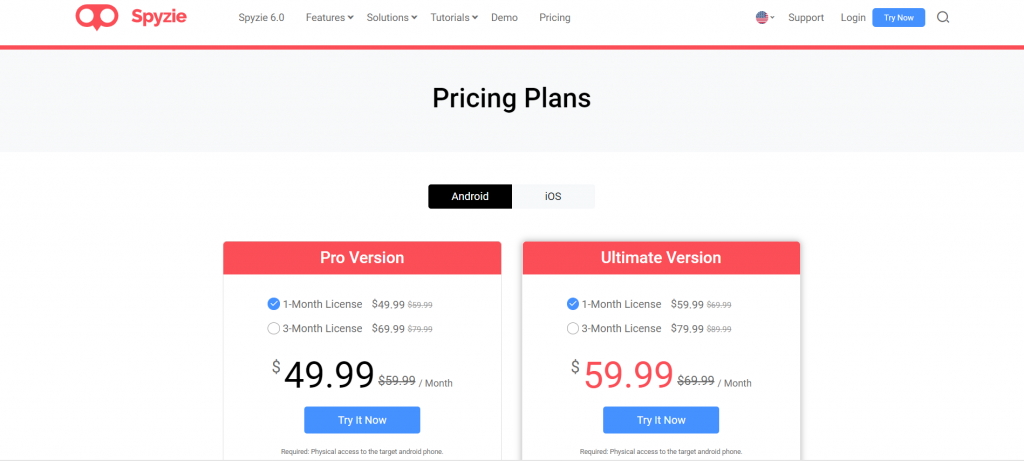 Features:
Call logs
SMS
Instant messaging apps
Social media
Screenshots
Location tracking
Geofencing
Photos
Data export feature
TimeLine View function
Requirements: Physical access for Android only for installation. Apple ID/password required for the iPhone.
Spyzie Pros & Cons
Pros
Spyzie offers very useful Data Export & TimeLine view features.
The app is not intrusive and very easy to use.
You do not have to root/jailbreak the device.
Cons
Spyzie does not offer all the features one can hope for.
The app is a bit on the expensive side.
The alert-based function available with the app does not live up to the promise.
Spyera monitoring app
Price: USD 13.99 for the premium version and USD 31.99 for the premium plus version. Don't fall for terminology though, as the premium version is quite limited.
Compatibility: Android +4.0 & iOS +6.0.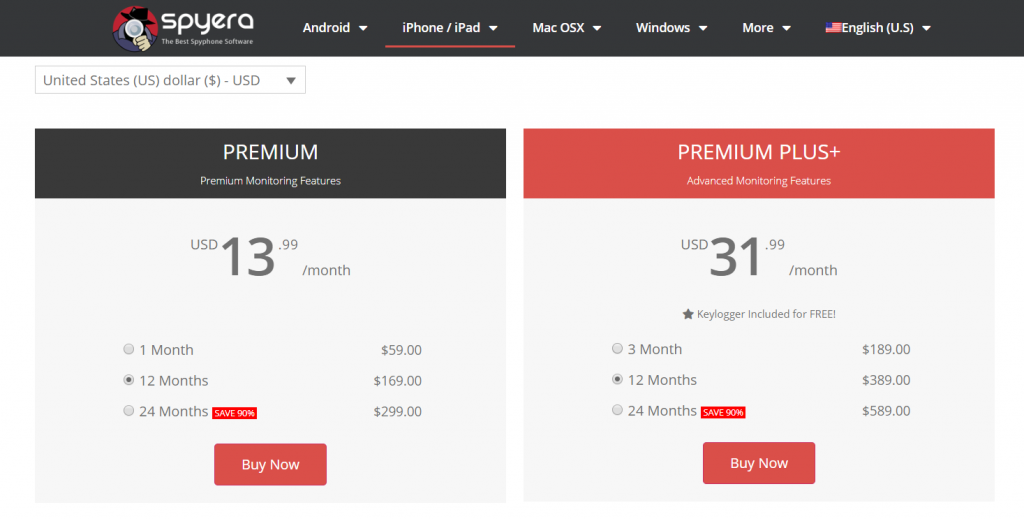 Features
Call logs
Call recording
SMS/IM/Social media
Multimedia such as photos or videos
GPS tracking
Geofencing
App view/block feature
Web browsing history and emails
Screenshots
Surround recording
Remote camera control for photos and videos
Dashboard alerts
Requirements: Physical access for Android only for installation. Apple ID/password required for the iPhone.
Spyera pros & cons
Pros
A moderately-priced app that offers a broad range of features.
Extensive options for phone remote control.
You can also purchase a new phone from the app's website and it comes with a pre-installed version of Spyera.
Cons
Many features require rooting/jailbreak to function properly.
Remote camera control tools are very intrusive.
The dashboard-alert feature does not work as advertised.
So there we have it, your complete guide to smartphone monitoring apps. With these apps, you can remotely view all phone data from the comfort of your home. Remember, these are apps designed for use by parents or employers. This is why it is necessary to obtain the consent of the monitored party if you are not a parent. Not doing so is typically illegal in most parts of the world.