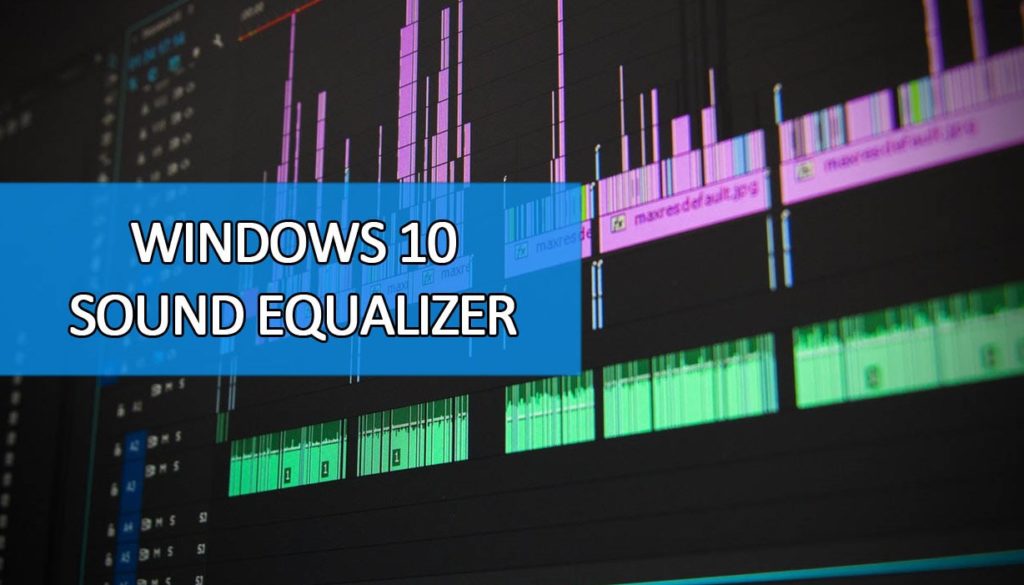 Windows 10 sound equalizer plays an important role in the music listening experience. It comes in very handy when listening to music or watching a movie. We don't always get to listen to music in ideal environments. The shape of the room or ambient noise can have a nasty effect on music.
While watching a video, video quality and sound need to be equally good. Thus, there is a need for sound enhancement known as sound equalization. In Windows, these problems can be solved using a Windows 10 equalizer.
10 Best Sound Equalizer for Windows 10
1. Viper4Windows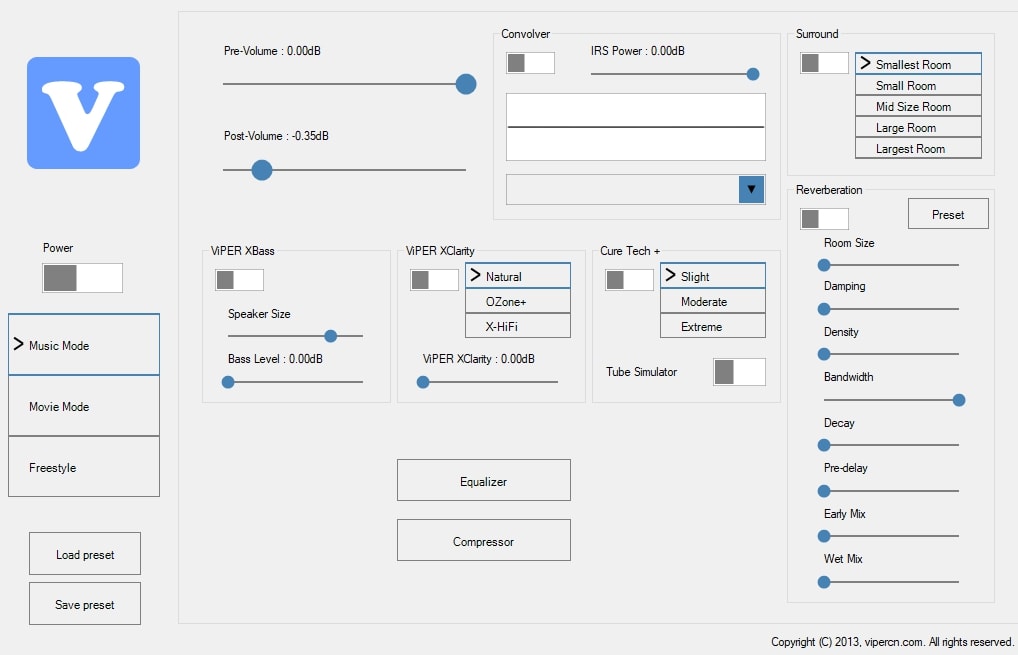 Viper4Windows is the first one on our list. It is available for free to download and use. The equalizer lets you customize the audio through 18 bands! The band ranges from -120dB to 13dB. This makes it the best option for Windows users after the default one.
Features of Viper4Windows:
Viper4Windows gives the option to select different modes for playing music through headphones or speakers.
It lets you control reverberation based on the room and the present environment according to various factors.
This application lets you choose sound settings according to the type of music such as Music, Movie or Freestyle.
2. Realtek HD Audio Manager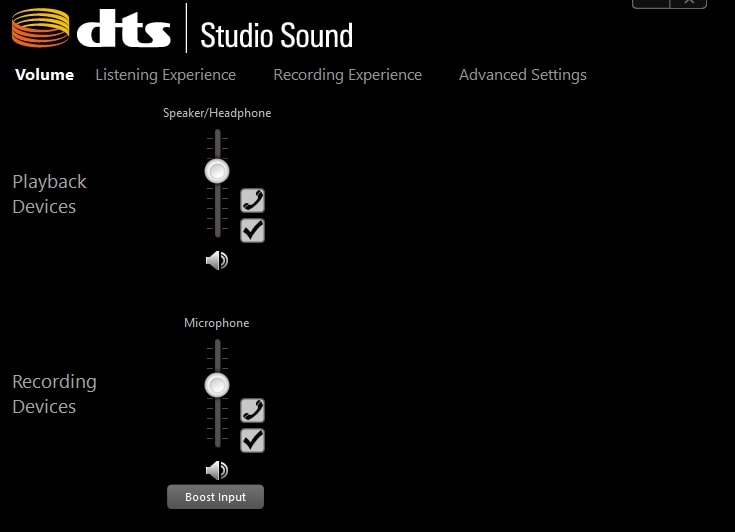 Realtek HD Audio Manager is an open-source application on this list. This sound equalizer application for Windows provides its users with tons of modification options. It gives the ability to change various different sound settings. These options include modes such as speakers, microphones, stereo mixes, and line-in as well.
Realtek sound equalizer comes as a default sound equalizer in Windows 10. To locate the equalizer, follow these steps:
Go to Hardrive; usually C:
Open Program Files; (Not) Program Files x86.
Open the Realtek Folder, then Audio, then HDA, then look down to the file having a Grey Speaker with Orange Noise!


Double click to open.
Features of Realtek HD Audio Manager:
In this application, you can choose between different environments such as the living room, underwater of forest according to the surroundings.
Same as default windows equalizer, Realtek equalizer also allows bands ranging from 31 dB to 16k dB.
There are many presets available inside this application and we can also configure and save presets of our own.
3. Equalizer APO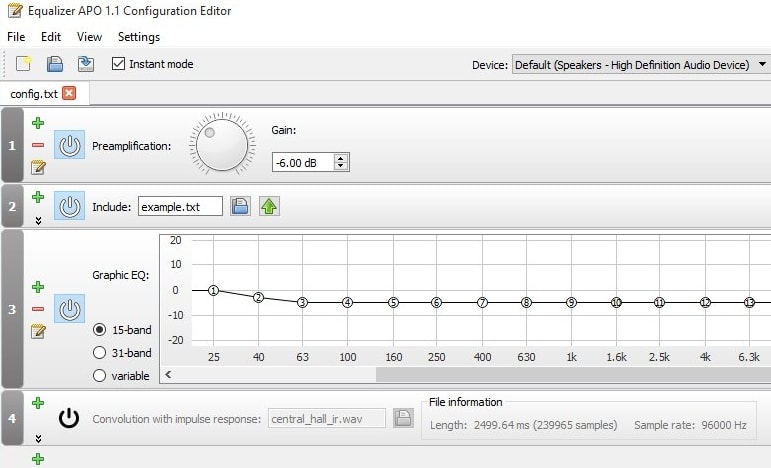 Equalizer APO is the next application in our list of best Windows 10 equalizer. Equalizer APO has been developed by a developer named jthedering. It is an open-source application available for Windows and a more complex level equalizer that uses a wide range of techniques for adjusting the audio.
To configure you have to go to the configuration TXT file with a vast number of filters. It's moreover a similar process, and you have written the specific configuration you need in the text file.
Features of Equalizer APO:
Equalizer APO contains an unlimited number of filters for different use cases.
Equalizer APO has very low CPU usage as it works in the background.
It has a modular Graphic User Interface and works on any number of channels including 5.1, 8.1 and more.
4. Realtime Equalizer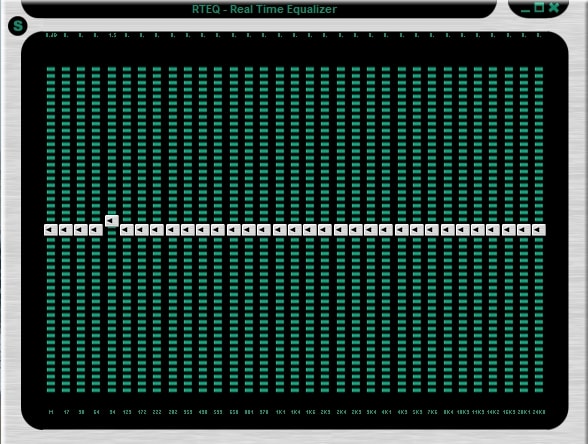 Realtime Equalizer is available as a standalone application as well as a Winamp plugin. Realtime Equalizer, also known as RTEQ, is also widely used as a sound equalizer for Windows.
Features of Realtime Equalizer:
Realtime Equalizer allows audio equalization from up to 300 audio channels.
This application allows audio equalization on bands ranging from –INF to 90 dB.
Also, Realtime Equalizer comes with presets for different scenarios as well as allows to create different presets.
5. FXSound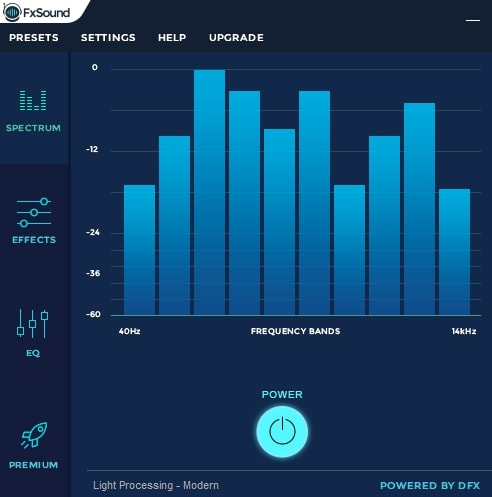 FXSound is available on a free-to-try basis for 30 days trial period after which users have to buy FXSound Premium which costs $49.99. FXSound will provide you the best quality sound no matter what.
You'll get 3D Surround, booming bass, higher fidelity, dynamic gain boosting and much more. Maybe you are watching a video on YouTube or a series on Netflix or even surfing through Spotify; you will always get the best audio experience.
Features of FXSound:
FXSound optimizes low-quality tracks from online streaming sites such as Youtube, Spotify or Pandora.
FXSound also provides presets as well as allows to modify parameters such as bass, fidelity, ambiance etc.
FXSound claims to provide 3D surround sound and maximum bass even on low-end headphones or speakers.
6. Bongiovi DPS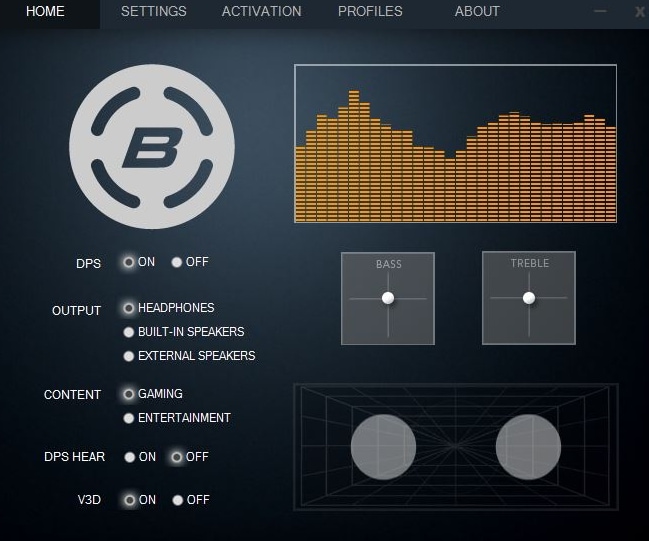 Bongiovi DPS is the next application on our list. Bongiovi DPS also offers a 30-day trial period to try the software for its users. After the trial period ends, users will have to buy the entire package. The premium package of Bongiovi DPS is available for $29.99.
Features of Bongiovi DPS:
Bongiovi DPS uses patented digital power station technology to scan audio signals in real-time. After scanning, it optimizes audio playback on computers.
Bongiovi DPS, same as FXSound, also works for online services, podcasts, and radio.
Bongiovi DPS automatically adjusts the volume for volumes at different levels. This particularly works well for scenarios such as commercials, people speaking at a different volume or in between songs.
7. Bass Treble Booster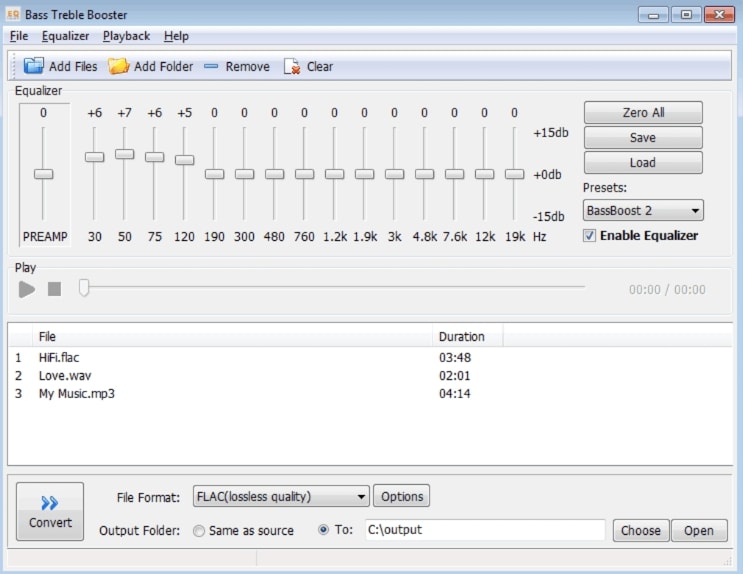 Bass Treble Booster is another freemium equalizer for Windows. The Bass Treble Booster allows Bass/Treble Frequency editing with file conversion capabilities as well. This application has been developed by Mypcsoft.
Features of Bass Treble Booster:
Bass Treble Booster allows lossless audio conversion to formats such as FLAC, Wav or Mp3.
Bass Treble Booster's key features include cutting or boosting the energy of specific frequency bands.
Bass Treble Booster supports a wide range of audio file extensions such as Mp3, FLAC, Wav, WMA, WV, aac, m4a, aiff.
Bass Treble Booster is another application that is available on a free-to-try basis. Once the trial period ends, the users need to purchase the software which costs $29.95.
8. Breakaway Audio Enhancer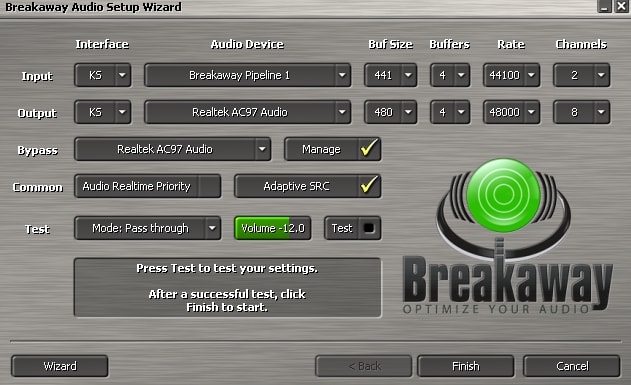 Breakaway Audio Enhancer is the penultimate entry in our list. Breakaway Audio Enhancer has been developed by Claesson Edwards Audio.
Features of Breakaway Audio Enhancer:
Breakaway Audio Enhancer has the feature of multi-band audio processing to enhance audio.
Breakaway Audio Enhancer also includes the ability to increase volume for low tones and decrease volume for higher tones for a seamless audio listening experience.
This application also comes with an Internet Explorer extension for controlling audio right from the browser extension
Breakaway Audio Enhancer is another freemium application on the list. This application is available for free on a 30-day trial period. Once the trial period ends, the application is available at a price of $29.95.
9. Graphic Equalizer Studio 2020
Graphic Equalizer Studio is the next Windows 10 sound equalizer we have on our list. This application can run any Windows sound app or DVD Player software with this equalizer. Graphic Equalizer Studio 2020 has been developed by PAS-Products.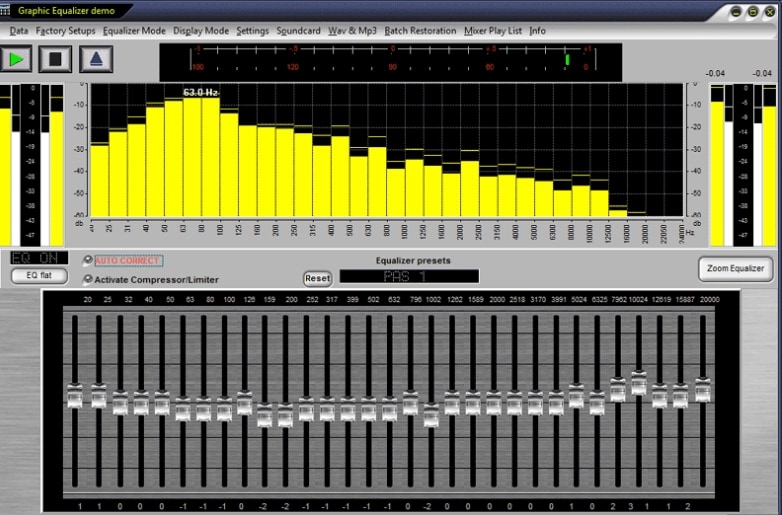 Features of Graphic Equalizer Studio 2020:
Graphic Equalizer Studio, same as the other apps, includes an audio limiter. Also, GES 2020 has a compressor as well to increase/decrease volume for higher and lower tones.
This application has an auto-correct feature which scans all selected frequencies and determines the minimum and maximum amplitudes in an audio file.
Graphic Equalizer Studio 2020 is available on a free-to-try basis as well. Once you have used the trial software, you need to purchase the entire product. Once you have planned to purchase Graphic Equalizer Studio, it will cost you $49.
10. EqualizerPro

As far as EqualizerPro is concerned, it works on Windows 7, 8.1 as well as Windows 10. EqualizerPro supports 10-band equalization as well. This application has been developed by Probit Software Ltd.
Features of EqualizerPro:
It has support for 10-band equalization.
It also bundles a bass boost effect to amplify low frequencies of sound.
There are more than 20 equalizer presets present inside EqualizerPro.
It also has a simple on/off switch to activate or deactivate the equalizer.
Also, you can create custom presets in EqualizerPro.
EqualizerPro is available on a trial period of 7-days for Windows PCs. After the trial period is over, the user has to purchase its license. A single-user license of EqualizerPro would cost you $14.95 whereas you can run EqualizerPro on up to 5 computers for $49.95.
Conclusion
Have you recently purchased a new Windows laptop or PC?  Do you want to improve the sound quality of your device? If the answer is yes then make sure to try one of the Windows 10 equalizer listed above.
The sound quality of the system will be improved while the equalizer runs in the background. This will not affect the system's performance as well so it is a must-try for all the audio enthusiasts out there.
If you are looking for the best sound equalizer which is also free then Viper4Windows is the best option for you. In the freemium category, the best sound equalizer for Windows 10 is FXSound.
However, if you want a freemium sound equalizer that does not break the bank then EqualizerPro is a great deal. In any case, make sure to try out the applications for yourself and let us know about the sound equalizer that does the job for you.
If liked it, then please share it with others and keep visiting our tech blog for more updates!