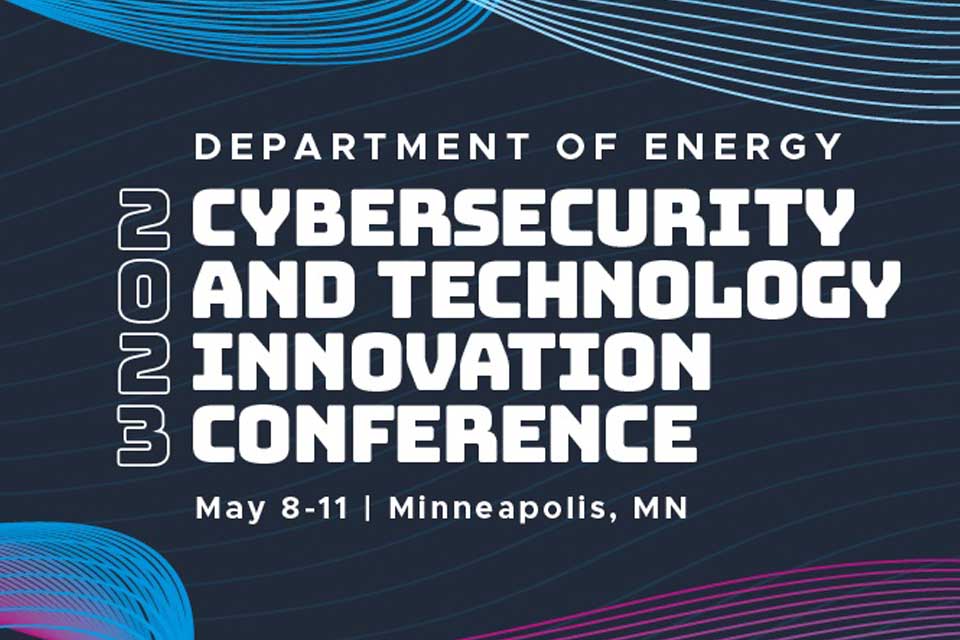 The DOE Cybersecurity and Technology Innovation Conference is a premier event for those in the energy industry. It will bring together experts from across the industry to discuss and share best practices on cybersecurity, technology innovations, and strategies for protecting our nation's critical energy infrastructure.
This conference will be a great opportunity to network with other professionals in the field, learn cutting-edge solutions, explore new technologies, and discover ways to improve security of data networks.
Attendees will have access to training seminars and workshops as well as vendor displays that showcase the latest products and services related to energy security. The conference will also feature keynote speakers from academia, government agencies, and private organizations who are leading the charge in cybersecurity initiatives. Join us at this exciting event – it's sure to bring insight, knowledge and new ideas to help protect energy infrastructure nationwide. Register today!
What DOE Cybersecurity and Technology Innovation Conference  Will Feature?
The DOE Innovation Conference will feature a range of topics presented by leading professionals in the field. Discussions will cover everything from securing essential systems, improving network security, developing contingency plans for data loss, understanding the implications of emerging technologies, and more.
Attendees can look forward to panels covering trends in cyber threats and vulnerabilities, exploring practical solutions for cybersecurity challenges, discovering cutting-edge tools for incident response, as well as presentations on lessons learned from real world events.
Participants will also have access to topic-specific networking sessions and roundtable discussions that provide an opportunity to connect with peers and exchange ideas in an intimate setting.
What DOE Cybersecurity and Technology Innovation Conference Promise?
With so many experts in one place, this event promises to be an invaluable learning experience. You will gain insight into new technologies and strategies that are essential for protecting our nation's energy infrastructure while networking with like-minded professionals from across the industry. We look forward to seeing you there!
This is a great opportunity for those interested in cybersecurity and technology innovation, providing a platform for industry experts to share best practices, discuss cutting-edge solutions, explore new technologies, and discover ways to improve security of data networks. Don't miss out on this one-of-a-kind event – register today!
When is the next DOE Cybersecurity and Technology Innovation Conference
The upcoming DOE Cybersecurity and Technology Innovation Conference will be held on May 8 to May 11 in Minneapolis, MN (a city in the state of Minnesota ) #DOEinnovates23.
You can register via this link: https://www.doecybercon.com/Register
Venue: Hilton Minneapolis, 1001 Marquette Avenue, Minneapolis, MN 55403
You can follow the above link for registration and in case of any error you can contact cyber-registration@support.eventPower.com with any questions. The team will reply you within 24 hours and you can then successfully register yourself on the portal.
One thing also mentioned for DOE Cybersecurity and Technology Innovation Conference 2023, To protect the health and safety of all conference attendees, the 2023 conference will be a hybrid event consisting of both in-person and virtual attendance.
Regarding the DOE conference registration fee, U.S. Government (State, Local & Non-DOE Employee), Virtual U.S. Government, International Government, Student/Faculty, DOE Federal, DOE Contractor are free to register (Standard rate $0) while for the Industry and Virtual Industry $200 and $700 will be charged!
Final Words
The DOE cybersecurity and technology innovation conference has proven to be a beneficial and insightful event, striving to improve the security of government systems and technology infrastructure.
DOE's investments in cybersecurity have no doubt made an impact on how we interact with our most sensitive data every day. We must continue to invest in these advancements if we are to keep our personal privacy safe in the digital age of today. I
t is also essential that we stay informed on current events and educate ourselves onbest practices when dealing with sensitive information. The actions taken from conferences such as this help us all build trust in the digital world we inhabit.
If nothing else, this conference clearly showcases the value of collaboration between government agencies, private citizens, organizations, non-profits, security experts, and many more. Now is the time for all of us to come together and lead by example in protecting each other from cyber attacks.