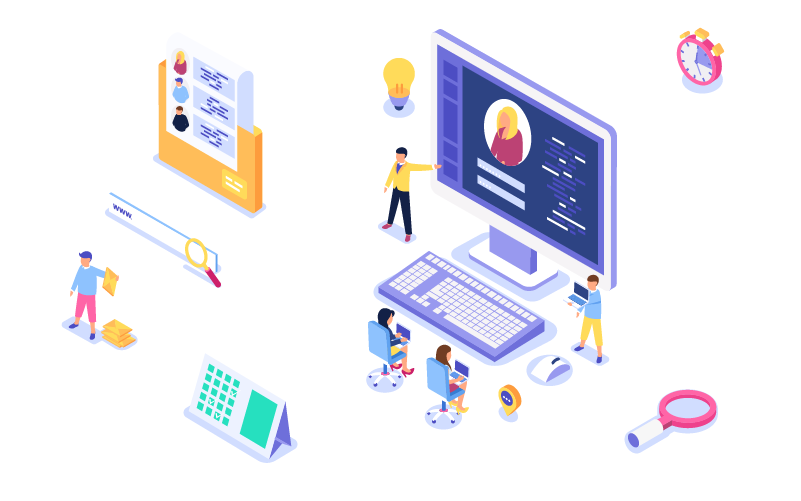 Technology has improved many areas within society, and the recruitment process is no different. In the modern-day, there are numerous technical advances that have made job searching a slightly less taxing experience and enables both candidates and recruiters the opportunity to find the right fit.
The technology available allows the recruitment process to become a much smarter and streamlined system, meaning that businesses save time, money and resources when hiring, and candidates are left job searching for a shorter amount of time on average.
A lot of the advances can be credited in some part to the internet as it has created a platform where many different tools can be used to benefit both parties in the recruitment process. Here are some of the most impactful pieces of technology which has revolutionized the job-seeking process.
Employer Reviews
Employer review websites, such as Glassdoor, is a gamechanger in the recruitment process, as it gives job seekers greater control and insight into the culture, salary expectations and environment of where they are applying to. This can really help job seekers quickly decide if certain roles and companies are right for them and help them avoid getting involved with exploitative or frankly poor-quality businesses.
This transparency has also meant that businesses have put greater care into how they are perceived, as they are starting to understand the value of a good review, and how they can attract the best candidates for a role. This means a lot of businesses have put the effort in to create a comfortable work environment. Most businesses that range from a medium to large scale size can be found on these types of websites, especially hospitality businesses, so it is a great tool to aid job seekers in their search.
Business Social Media
There are plenty of useful and exciting social media platforms that are solely focused in the business realm, with the most recognizable of these sites being LinkedIn. These sites play a major role in the job-seeking process for modern professionals. With a strong profile, individuals can attract hiring managers and recruiters, which could potentially bring job offers straight into your inbox.
The social media aspect also means you are able to create strong connections with people in your industry, and these links can become especially important lifelines if you're ever faced with losing your job.
These platforms also often have their own job listing boards, meaning they are a great port-of-call to learn about what roles are available in your area when you begin to embark on your job searching journey.
Global Reach
Before the internet, employees were bound to their local geographical area to find work, meaning that those in rural areas may have been disadvantaged as there was most likely less opportunity than to those living in built up, metropolitan areas.
These days, these limitations are not nearly as big, as in certain industries, you may be able to work remotely away from the head office, meaning there is no limit to what role you can apply for. It is not uncommon in a large organization to work with colleges from different cities, regions or even continents, meaning there is more opportunity than ever before for those looking for work.
This is also beneficial for employers as now with a bigger talent pool, they are more likely to find exceptional individuals who can significantly improve their team and production.