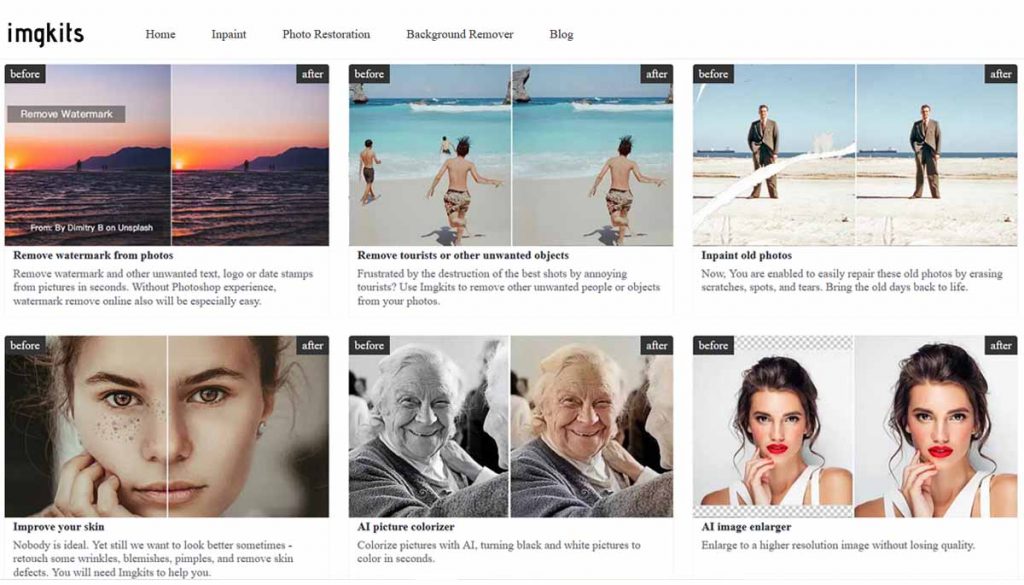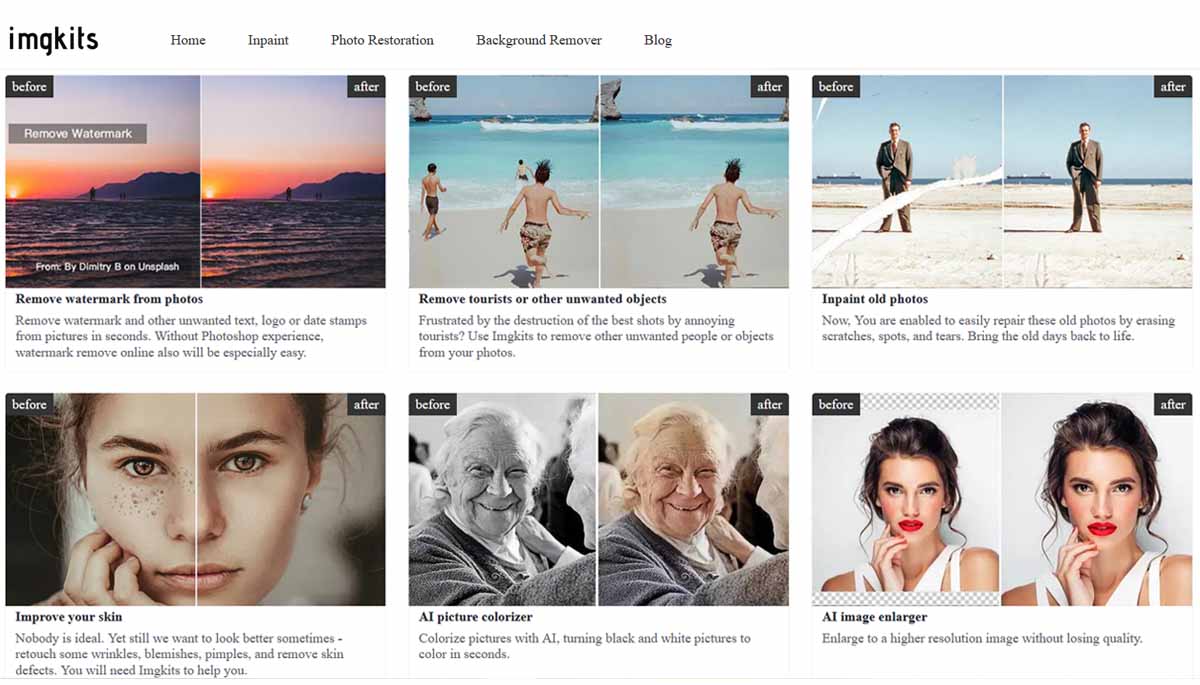 Post-processing tasks that involve photo manipulation most often involve removing the background. These techniques are also used to make photos look more captivating by eliminating unnecessary and unwanted items and objects. Imgkits.com and Adobe Photoshop both offer a wide range of methods to remove image background.
Remove background lets you remove the background from a photo, highlighting the subject and creating a transparent background, so you can place your new image anywhere else. Try putting the subject on a contrasting background or add a new one to completely change the scene.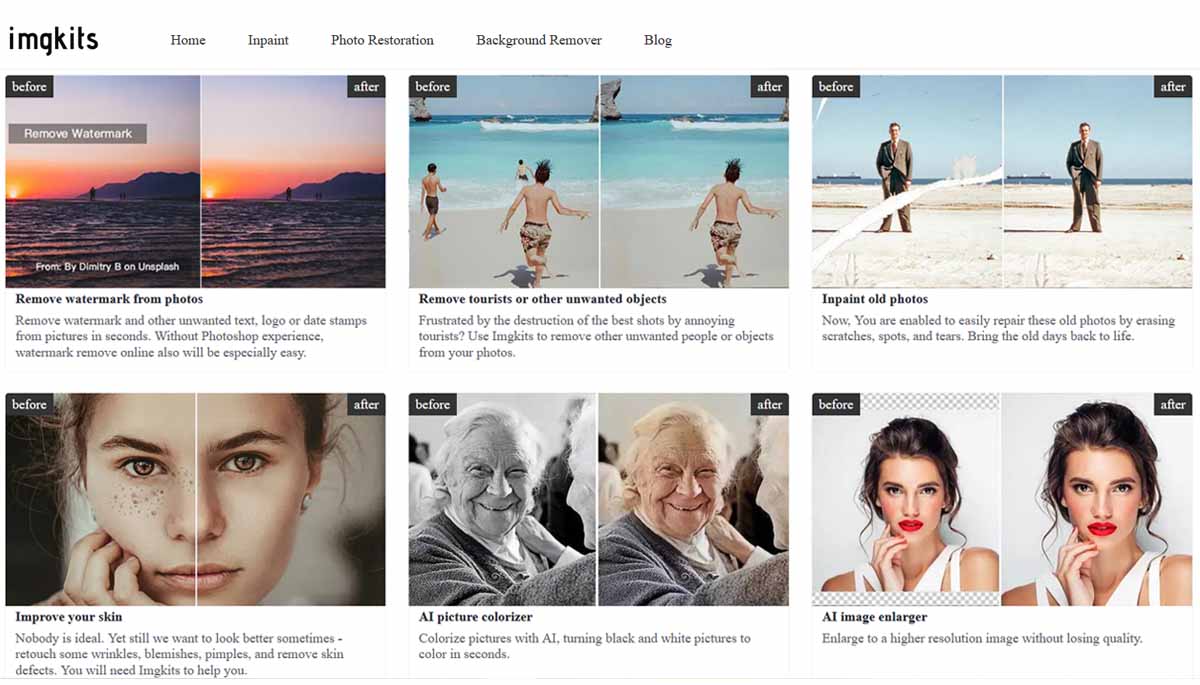 How to remove image background?
Consider imgkits.com as a professional background remover. Through this tool, you can erase your background (change the background), remove watermarks, remove the fog, enhance photo clarity, and enhance your old photos (coloring black and white photos, photo color enhancing, photo defogging, lossless enlargement).
Following is the process:
Imgkits.com allows you to remove the background of images.
Click here to upload the image.
Once you enter the workspace, you will get the transparent image, which you can modify by using the background remover to change the background color or the background image.
After editing the image, you can save it and download it.
Why do we need to remove background from image?
Reduce stress
A white background creates a much friendlier environment for online customers, reducing eye stress and complying with Amazon and eBay photo guidelines.
Focus on main products
Customers are better served by having unwanted objects removed in order to focus on their main products with the background removal service.
To draw attention
Take a background removal service to draw attention to jewelry products, rather than the background. Changing the background of a product can improve the customer's attention so that they can make a purchase decision.
To focus on Visual Impact
The average person remembers 80% of what they see and 20% of what they read. A great image can remain in the mind of a person for a long time and also make a lasting impact on them. I'm sure some sales will come your way if your images are outstanding.
The background has a profound impact on a photograph since it creates a contrast with it. The removal of background can significantly improve an image's quality.
Increase a picture's usability
An image can look much better if the background of the image is removed. Photographs with neutral backgrounds are more attractive when used in advertising.
Create a Focal Point
It will become distracting for the viewer if the background of an image is significantly dominant. Also, the focal point of the picture will be lost. The subject will come into focus if the background is removed and properly adjusted. As well as looking better, this will also inform the viewer.
Highlight the desired regions.
Composition determines whether an image has a highlight. It is possible for the background to take the focus off of the main subject of the picture. It may be a technically excellent picture, but it may not be profitable for you. Thus, we must ensure that the tools like imgkits.com must remove the background based on the need.
So, this is how to remove image background using an application. You can even change the removed area with other colors or can add a new background to make an image more attractive.