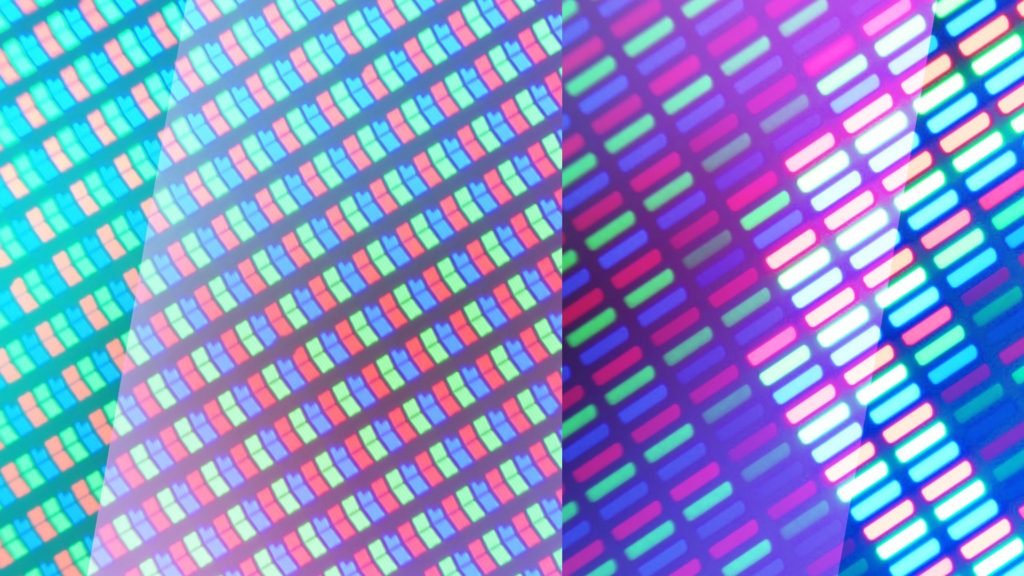 When you purchase Smartphones, you do care about the displays! Mobile manufacturers mention the type of Display like LCD, OLED, AMOLED, sAMOLED, and Retina Display. Xiaomi, Realme, and most of the Chinese smartphone manufacturers using LCD Displays in their mid-range and Budget variants.
They are using OLED displays in their flagship smartphones and Samsung using AMOLED and sAMOLED Displays.
Apple uses a Retina Display.
In the early days, there are only two displays available in the market, and they are called LCD and LED. That's all. After the technology is improvising, we have to deal with a lot of terms.
What are these displays? Which one is better? I try my best to explain simply in the below article. If we dive into components, it will make this guide further complicated to understand the Displays.
You may have been trying to understand the actual meaning of the different display technologies used to design smartphones these days. From an LCD screen, we moved to OLED, and now AMOLED is the bleeding-edge display used for making premium TVs and smartphones. In this article, we explained the differences between LCD, OLED, and AMOLED displays; these display technologies are unique in different aspects. Before going further in this post, you should know that LCD technology is older than OLED and AMOLED; thus, you should expect the later to come with the best features, as well as advantages.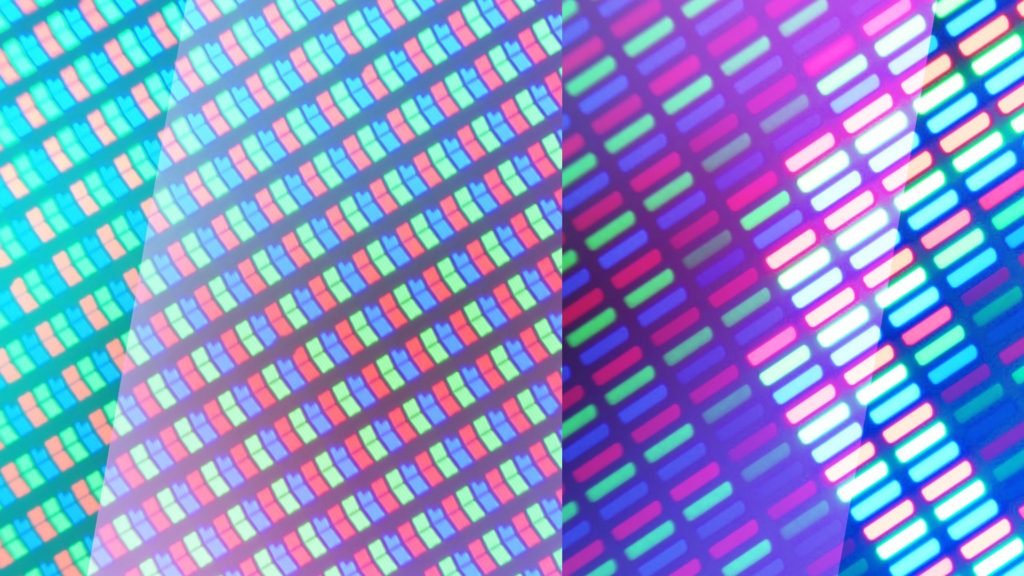 Difference between LCD vs. OLED vs. AMOLED and Retina Display
LCD
LCD stands for Liquid Crystal Display, and it is the most common display technology used for smartphones, smart displays, some IoT devices, and televisions. The LCD technology features a unique backlight which it uses to display an image on your device screen. While you can see clearly through LCD screens, the display is reduced when compared to AMOLED. LCD Displays are probably used in Mid-range and budget Smartphones to reduce the production cost. Xiaomi uses LCD Displays to make cost-effective phones. Compare with TV LCD. Mobile LCD is not that much worse.
Advantages of LCD
Most budget smartphones come with LCD because it is cheaper to afford
LCDs have low flicker rates and are quite easy to dispose
You can use an LCD for any electronic gadget or device that is battery-powered
Unlike CRT displays, an LCD is not affected by magnetic fields
LCDs can still save up battery is backlight is reduced
Disadvantages of LCD
Due to backlighting, an LCD will consume more electricity
Devices with an LCD tend to heat up when used some long time
When you view an LCD screen from different angles, the color and contrast aren't stable
LCDs consume more battery
OLED
O-LED is a display technology that makes use of LED lights to publish images on a device's screen. OLED also stands for Organic Light Emitting Diode. Various names call this display technology; POLED and AMOLED; however, what many people know is AMOLED, and most probably, you haven't heard of POLED?
This display is used in Google Pixel 2 XL, and the manufacturer of this display is LG. The Display is not high, like Samsung. They used Plastic on the screen to increase durability.
LED is what's used to design this display technology; LED is an organic material that emits light once it receives current. Unlike LCD, We don't need a backlight on this display. The Screen consists of a lot of small particles; when they received the current, they emit brightness and color.
So, the particles that do not receive the present will always be in rest. So, that OLED Displays give more battery time compare with LCD on smartphones.
AMOLED
AMOLED is a type of OLED display; You can notice most of the Samsung mobiles comes with AMOLED and sAMOLED displays. However, it comes with more flexible display options.
AMOLED is a step forward to OLED, and there are no many differences between the two display technologies. Well, AMOLED stands for Active Matrix Light Emitting Diode; it is the latest display technology used on most recent televisions and smartphones.
Interestingly, AMOLED poses to be the best display technology used previously. In AMOLED display tech, each LED functions individually; thus, each LED producing light for itself.
Compare with regular OLED, AMOLED has TFT film instead of the glass, So, It gives more flexibility. Thus it can be used in folding phones like Samsung Galaxy Fold and Moto RAZR.
Furthermore, this display technology features a TFT chip inside; TFT stands for Thin Film Transistor; this tech helps to straighten and alleviate the process of transmitting current to the right pixel. TFT tech is one of the main reasons, while AMOLED display is used for most premium big screen devices at the moment.
Now we've known pretty much about LCD, OLED, and AMOLED displays; let's discuss their features in detail, as well as compare the differences between these technologies.
Did you know? Samsung is not only a smartphone maker, but they are a component of suppliers also. Most of the other mobile manufacturers purchase displays from Samsung. Due to they are large manufacturers in this industry, they can provide a wide range of phones with the best display even in mid-range phones like "A series" and "M series."
sAMOLED
sAMOLED is a particular type of AMOLED that is invented by Samsung. Where there is no separate touch display. It is integrated on the top of the screen. Also, the sAMOLED screen features a wide variety of colors and color clarity.
Retina Display
Retina Display is a regular OLED/LCD Displays. But, To identify it is as a unique display, Apple calling its screen by this unique name. There is no difference between other types and this Retina Display. But, Apple's best display selection and color settings make it the best display among smartphones.
Advantages of OLED/AMOLED display
OLED displays are stable when viewed from different angles
OLED and AMOLED displays are perfect for gamers because they come with faster refresh rates
This type of screens can be used on any smartphone, irrespective of the screen size
AMOLED is also used in making smart TVs and other premium TVs we use these days
OLED is lighter than LCD and does not use the backlighting method; instead, OLED/AMOLED used (organic/active matrix) LEDs.
Both OLED and AMOLED display are verified to save more battery than LCDs
AMOLED is used on slim devices because it doesn't need a backlighting source as LCD does
Disadvantages of OLED/AMOLED display
Devices or gadgets with AMOLED/OLED display are costly because this type(s) of the screen is quite expensive to afford
LCDs are brighter than OLED and AMOLED
OLED and AMOLED have shorter life-span compared to LCD
Significant differences between LCD vs. OLED vs. AMOLED
LCD uses a dedicated backlight from a source beneath the screen; OLED uses LED to display, while AMOLED comes with more features to add up to what OLED has to offer.
There are some advantages of using either of these display technologies on a device or television. If you have noticed, most high-end Android smartphones and Tablets come with AMOLED display instead of LCD;. However, most mid-range and low-budget smartphones come with LCD. So, that AMOLED/OLED is expensive to use on mid-range smartphones.
Component Differences
We can start from the components to differentiate the displays;
LCD
OLED
Organic Light-Emitting Diodes
AMOLED
Organic Light-Emitting Diodes
Other Differences
Other than components differences, In general, these displays have the following differences;
LCD is cheaper, OLED is expensive, AMOLED, and sAMOLED is the most costly display.
OLED and AMOLED tend to be battery-friendly, while LCD consumes more battery because of backlighting.
Images on an LCD will be brighter than images on an OLED or AMOLED display when viewed in an outdoor environment; this is because you can increase or decrease the backlight of an LCD, but that's not possible on OLED and AMOLED displays.
LCD consists of more layers than OLED and AMOLED displays; thus, devices with AMOLED or OLED display may be slimmer/flatter than devices than LCD.
AMOLED is brighter than OLED.
OLED is brighter than LCD.
Which one is the best Display?
Best Display does not only depend on its types. The Color profile and optimization made significant parts of the best screen. That's why Samsung Display is always brighter and has the best color differences. Many of the manufacturers try to beat Samsung, But, they have a special place in the Display industry.
Wrap Up
The chances of buying a budget smartphone with AMOLED display are minimal; what you will likely get is an LCD. It's not as if an LCD isn't a good one; we are trying to show the differences between the most common screen display technologies used in making smartphones. iPhone devices come with LCD;. However, the company started using OLED from its iPhone X model, though it codenamed the screen as Super Retina and Super Retina XDR.
AMOLED display will outperform LCD; more, especially when battery and refresh rate are among the primary considerations. In general, LCDs are good, OLED is better, and AMOLED is best. When you buy new phones, you should consider this thing also.