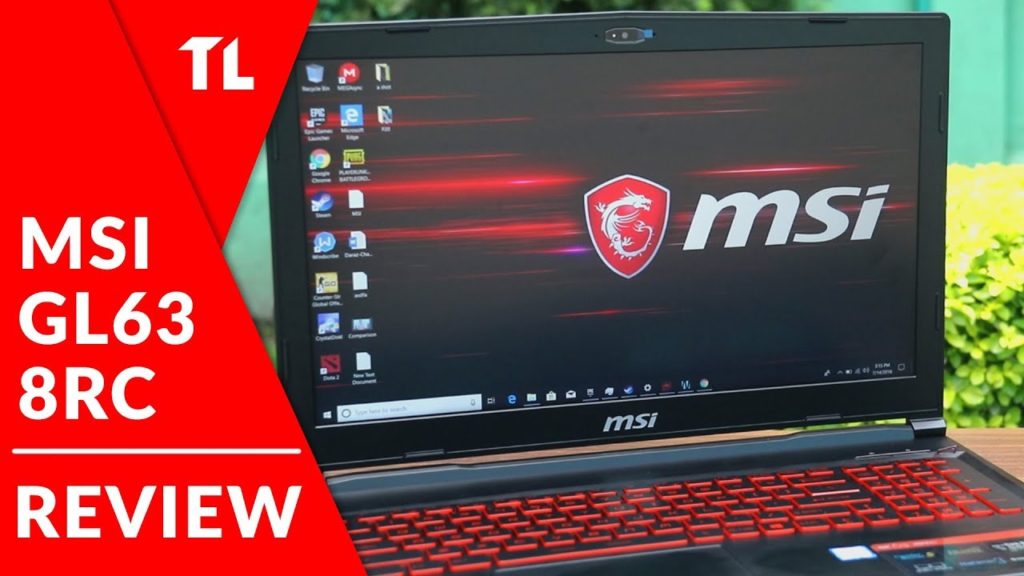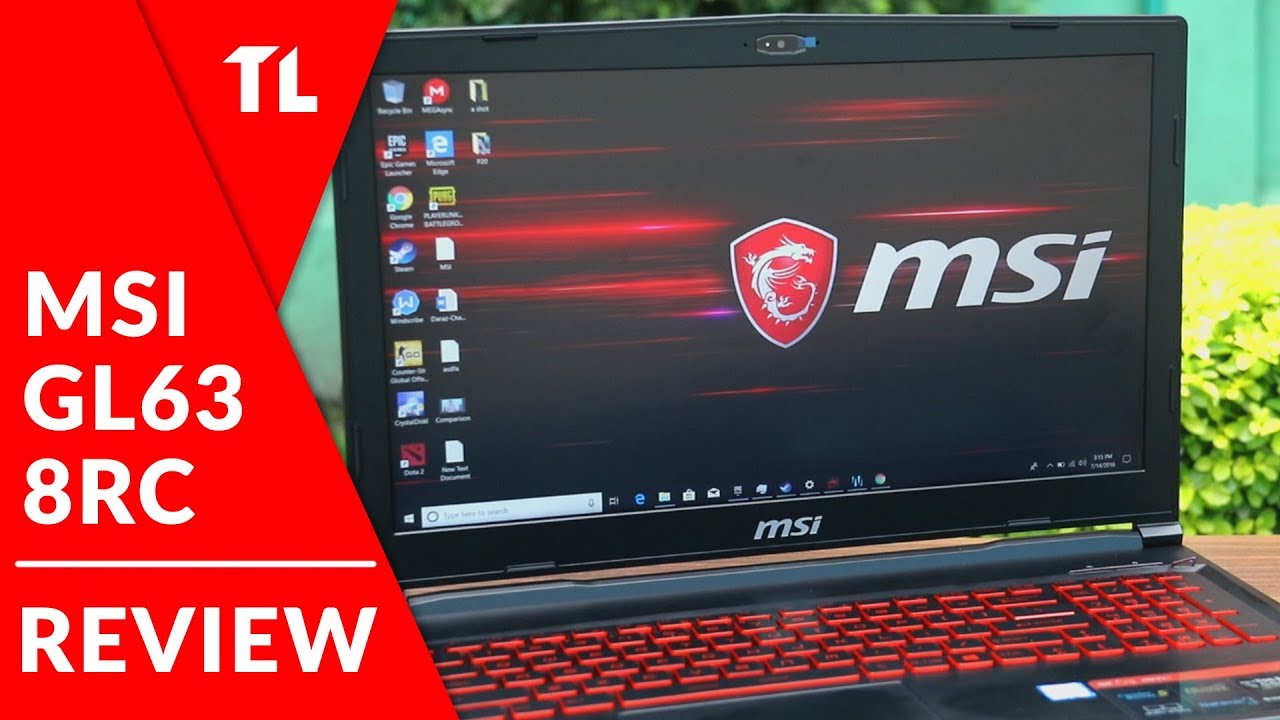 MSI components and peripherals are rather popular in the computing industry. And while MSI also makes gaming gear and hardware, only in recent times has MSI started to push hard in the gaming laptop and desktop arena. The MSI GL63 is one such series which offers some serious spec hardware at interesting prices.
We are checking out the MSI GL63 9SD. This is one of MSI's newest gaming laptops. There are a few things that make gaming laptops good;
It should have good cooling
Hardware to support most games
Fast Refresh Display
Great keyboard
Somehow still lightweight.
MSI managed to check all the above boxes in the GL63 series. and the 9SD is also perfectly placed in that bracket.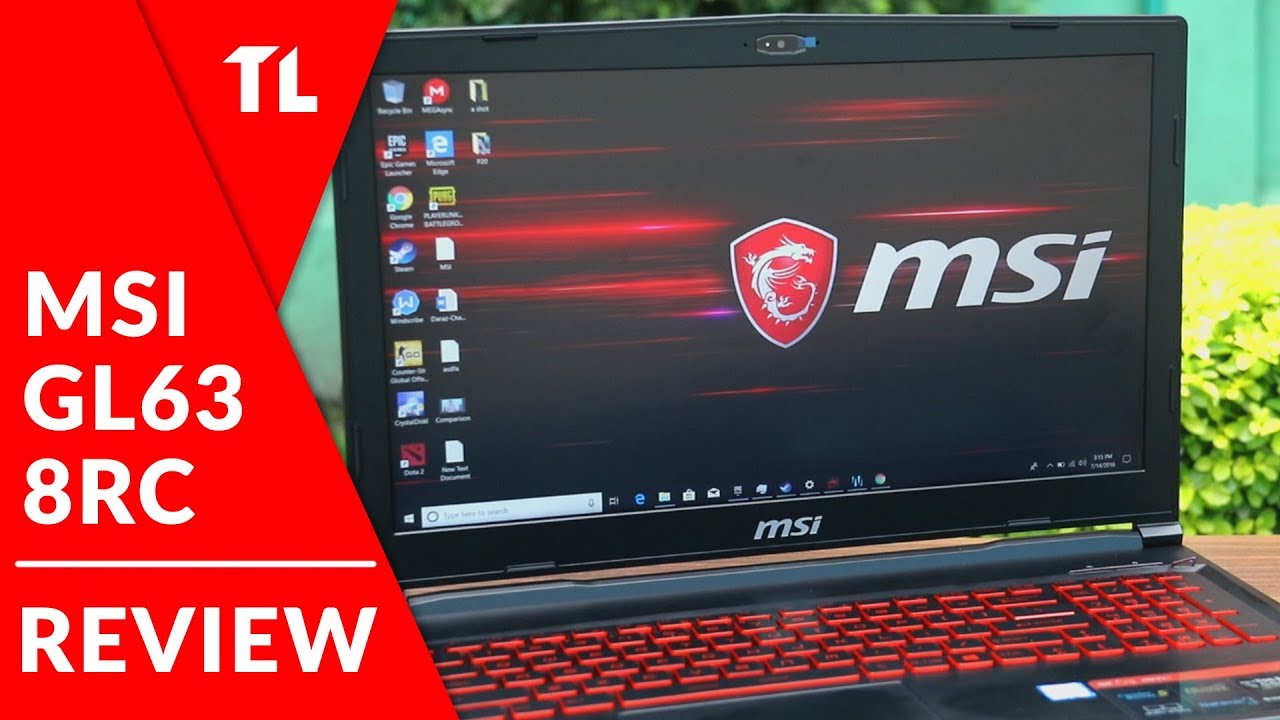 The MSi GL63 9SD has a good design, a usual aggressive look for a gaming laptop. Even though the laptop is missing any kind of RGB, it makes up for it by introducing aggressive lines and reflective decals.
MSI GL63 Specifications
Our unit was equipped with the 9th Gen Core i7 9750H along with 8GB RAM and 256 m.2 SSD paired with a 1 TB HDD. For graphics the 9SD has GTX 1660 Ti With 6GB of VRAM.
The display also fits the bill with a 120 hz refresh rate and an antiglare coating , excellent viewing angles and good brightness from a full HD 1920x1080p panel.
MSI partnered with Steelseries for the keyboard on the laptop. The Keyboard keys have good travel but still remain easy to game on and comfortable for long sessions of gaming. The 9SD model has RED backlit lets, but you can always get the 9SDK model for a full RGB backlit keyboard.
MSI GL63 Gaming
The Combination of the above hardware allowed for impressive gaming results, With PUBG running comfortably at 100- 110 fps and Shadow of the tomb raider delivering a good 60-70 fps. Wolfenstein Youngblood achieves 100fps. All the games were between High – ultra settings, with Motion Blur Off.
The MSI GL63 9SD also has impressive audio inbuilt with large stereo speakers and support for 3D audio using the company's Nahimic 3 App. The laptop also has a dragon centre which is like a dedicated Game mode to allow for customisation and hardware performance focusing towards specific games.
The MSI GL63 series is presently on sale for upto 30% off and you get additional deals like PUBG loot boxes and mechanical gaming keyboards on certain products.
MSI GL63 Gaming Laptop Review
So far I'm extremely pleased with this product and can highly recommend it for a gaming laptop. The looks of the laptop are very and does not really look like a gaming laptop in the first place.
The whole casing is made from plastic, but it feels durable and solid. The 144Hz screen is amazing for both gaming and every day usage and gives you the best quality.
The 15'' screen looks bigger than a regular 15'' (from my perspective). It is not to heavy and easily to carry around. I have thrown some games at it and it has no problem running them at ultra-settings (what do you expect from a 9th gen i7 and RTX2060). My laptop came with 16GB RAM in dual channel (2×8) which is not specified in the PB tech description. Dual channel is preferred when it comes to gaming to get the best profit from the 16GB RAM memory so this is a huge plus!
The laptop has pre-installed Norton anti-virus scanner and comes with software to regulate the fan speed, single key RGB lighting and shows GPU and CPU temperatures. It is very handy to have this running in the background to make sure you do not reach thermo throttling.
The 7-pipe cooling system really works and I have not seen my temperatures reach the 82 degrees at ultra settings for some games. The fans overall are relatively quiet, but once you press the turbo fan button on the top right of the keyboard, the laptop seems to lift of and get loud.
However I never use this because the temperatures of my laptop stay quite low in general. They laptop keys are smooth and the touchpad works VERY well (compared to previous MSI models).
It is extremely fast and is ready to go in 6 seconds when you wake up the beast. Cons: The anti-slip on the bottom of the laptop does not seem to work amazing, but I don't really find this a problem to me when using the laptop. This is by far the only con I can currently think of.
So overall, a VERY good laptop and is well worth the money!!!
If you liked my review then please share it with others on social media sites.