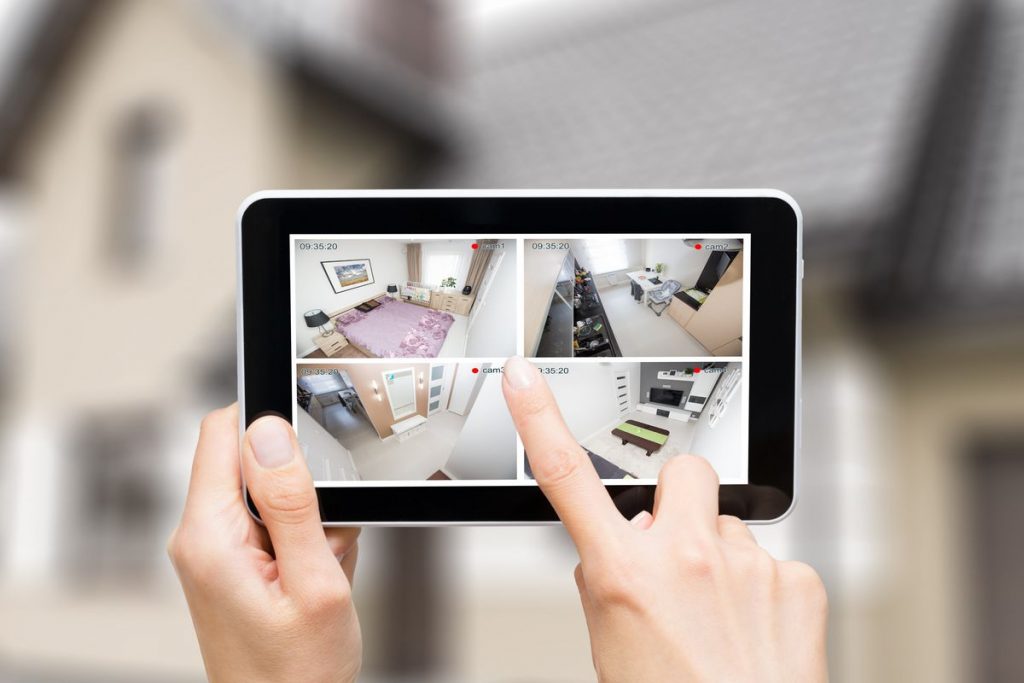 As a homeowner, you want a place that offers comfort and safety for everyone who lives there. A security system can be an effective way to deter and detect mischievous behavior and possible criminal activity on your property. Consisting of surveillance cameras and alarms, a security system comes in one of two options: wireless and wired. Both have advantages and drawbacks. Your choice will depend on your needs and the makeup and layout of your property. Consider the benefits and challenges of wireless home security so you can make the right choice to protect your loved ones and possessions.
Wireless Systems Are Easily Accessible
One of the biggest reasons that people choose wireless security systems is the ease of checking in on the camera feeds. Because the footage transmissions work on Wi-Fi, you can keep an eye on your home from virtually anywhere. You could review on your home laptop what the camera is picking up, or you could do so on your smartphone while you are away from your house. This method is especially helpful if you are not at home for an extended period such as when you are on vacation. This can give you peace of mind to leave the house and still be aware of what is going on. A wireless system can send you text message updates of any security issues occurring at home.
Simple, Cheaper Installation
A wired security system will almost certainly require a professional's setup. The pricing for such an installation can be steep. The good news is that if you choose a wireless system, you can probably handle the installation yourself. Setting up the cameras and other components will not need you to drill holes in the wall and situate cords and cables all over the place. You can put the equipment anywhere on the property instead of among phone lines.
Automation and Flexibility
If you need to upgrade your plan or make any changes, you only have to add software and other basic equipment. You can also do things such as turning lights on or off, or locking and unlocking doors from anywhere. You can do this using your smartphone while you are at work, running errands, or out of town.
Wireless Systems Can Be Vulnerable to Hackers
You will not have to worry about a would-be home invader cutting camera and alarm lines to disable the system. However, hackers can find a way into the system. Doing this would allow the person to change passwords, jam signals, and prevent alarms from sounding during a break-in.
Wireless Systems Can go Offline
Because your wireless security system would rely on Wi-Fi to work, it could go off without warning. Much like your internet connection can be slow or unreliable as you are browsing online, your security system could suffer the same problems. Physical barriers such as walls and other interference could make the wireless signal weak or unreliable.
Not Ideal for Larger Homes
A wireless security system is built for small- to medium-sized homes. The alarm sensors typically have a range of 500 feet. If you have a lot of square footage to your home, or if you are looking for a security system for an apartment complex, a wired counterpart would be a better choice.
As you get serious about putting an alarm system in your home, make sure you understand how a wireless one works. Consider the positive and negative aspects of this type of system so that you can make the right choice. You can then have peace of mind that your property is safe and secure when you are home or away.