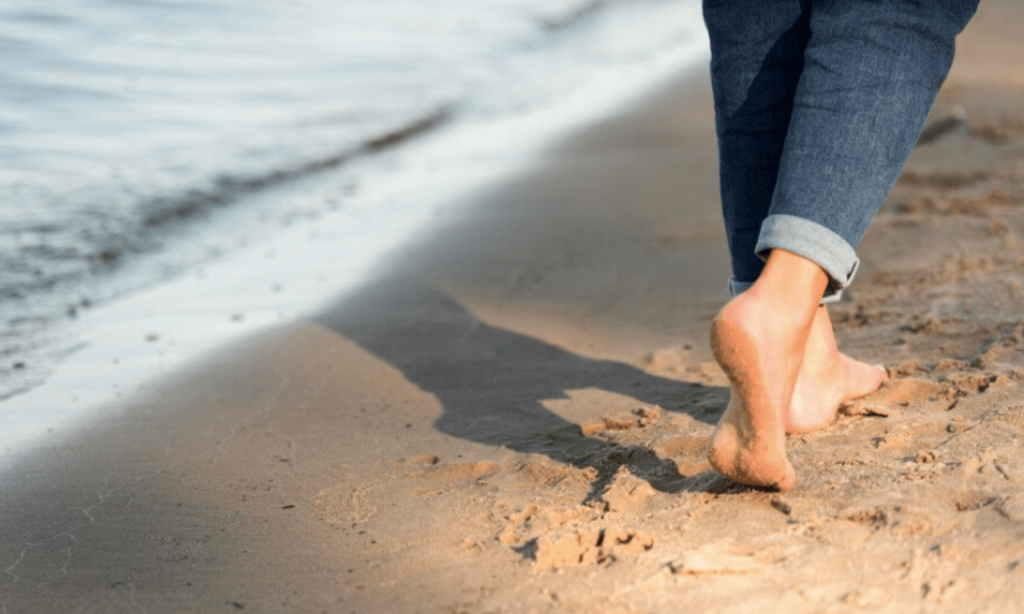 Selling feet pics can make you rich but what are the pros and cons of selling feet pics?
In recent times it has been seen that selling pictures of feet has become a profitable side gig in the digital world. As per 1 recent report that shared by Julia Naftulin on businessinsider.in, a woman named Chrissy earns nearly $5,000 a month selling pictures and videos of her feet.
And not only this, popular barbie movie actress Margot Robbie has been offered $1M dollars to sell photos of her feet.
As this is true, selling feet pics can be good earning source so here we are going to share if you would like to do the same then where to sell feet pics for free. We will also let you know about the pros and cons of selling feet pics so you can know the truth about selling feet pics .
If you're unsure about selling foot pictures, our list of pros and cons will assist you in making an informed decision.
The internet has opened up unique business opportunities, and selling foot photos online is one of them. Surprisingly, it can be a lucrative endeavor. You can earn money by simply photographing your feet, as there is a high demand for such images. If you have attractive feet and are willing to take pictures of them, you can join this business.
However, there are negative aspects to consider as well which will be discussed in this "Pros and Cons of Selling Feet Pics"
Pros of Selling Feet Pics
1. Opportunity to earn money
You have the chance to make money by selling pictures of your feet. The more popular you become, the more people will be interested in purchasing your content.
There is a surprisingly high demand for feet pics, attracting various customers, including art lovers and those with unique preferences. By targeting this specialized market, you have the opportunity to earn a significant income with minimal effort.
After establishing a strong following on the appropriate platform, it is possible to make thousands of dollars per month. It is crucial to choose the right platform from the many available options. You can generate income by selling subscriptions or creating personalized content for your fans.
The larger your following, the higher your earnings. It is essential to ensure that you consistently provide high-quality content to keep your fans engaged and returning for more.
2. Building a positive personal image
If you have a talent for taking attractive pictures of yourself, this can be a great way to establish a personal brand. Whether you choose platforms like Feetfinder, Twitter, or others, there are numerous chances to enhance your personal image and earn some extra money along the way.
3. To Express Yourself
Some individuals seek a platform where they can freely express their creativity without any limitations. That's why selling feet pictures has gained immense popularity on social media platforms like Instagram. Even celebrities often share these types of photos to unleash their artistic side.
Unleash your artistic side with foot modeling. It doesn't matter if your feet are not conventionally appealing, there is a demand for foot pictures in various specialized areas, so even unattractive foot pictures can be profitable! Individuals are willing to pay a generous amount for your foot pictures.
You have the opportunity to explore endless creativity with the diverse range of foot poses and ideas for positioning your feet.
4. Keep anonymous
If prefer to keep your personal information private online, you have the option to stay anonymous and avoid sharing your personal business publicly on the internet.
In today's online world full of with drama, many people value the ability to post pictures without the fear of being recognized. Selling pictures online offers them the freedom of anonymity, as their true identity remains concealed unless someone pays close attention.
5. Simple and Convenient
Selling pictures of feet online is an easy and straightforward way to start a business on the internet. You don't need any special knowledge or equipment. All you need is a good camera and attractive feet. You have the freedom to work whenever it suits you, and you can choose the most convenient times.
6. Low or No Initial Investment
Surprisingly, you don't need much money to start making money from selling feet pictures online. This option is especially suitable for people who want to start a business but have limited funds. The only investments required are a high-quality camera, basic photo editing skills, and internet access.
7. Flexible working hours
Selling pictures of your feet offers the chance to work on your own schedule. You can capture and upload photos online at your convenience.
You have the freedom to select the days you wish to work, as there are no fixed hours. This is a great way to earn extra money when you have a full-time job or other commitments. You only need the ability to edit pictures and access the internet.
8. Work from anywhere
You can sell foot pictures from any location, as long as you have an internet connection. This flexibility is particularly beneficial if you enjoy traveling.
Moreover, this remote side job enables you to find clients worldwide. You could be in Europe and receive an order from a client in Asia or America. As long as both parties agree to the terms, you can collaborate regardless of your respective locations.
9. Sell Feet Pics to Multiple Platforms
You have the option to sell your pictures on various platforms, which is great. You can sell them on specific websites like feet finder or fun with feet, or even through your own website.
Cons of Selling Feet Pics
1. Not a Reputable Job
Selling foot photos online is not a respected job. Foot fetish interest may fade if the person develops an interest in another body part.
Your loved ones might not support your choices because everyone has their own views. It may not be a job you want to discuss with family and friends.
Being cautious is important when selling foot pictures online because it can be embarrassing. Once your photos are public, you have no control over who sees them or how they are utilized.
Potential customers may be individuals with a foot fetish who has a deep admiration for feet. Engaging with people who might be fixated on feet can feel sleazy or strange. This is something to contemplate when considering this line of business.
2. Online Harassment and Bullying
The problem of harassment and bullying is prevalent in both the offline and online worlds. When you use the internet, you expose yourself to the risk of being harassed and bullied by others.
Moreover, there is a chance that some individuals may dislike the pictures you share and make negative comments about your feet.
Certain people might harass you and issue threats if they discover any personal information that could identify you. Some frequent visitors may insist on meeting you in person, which can potentially lead to significant difficulties
3. Anonymous Seller Earns Less
Unidentified foot sellers earn less money compared to well-known sellers. People who keep their identity hidden as they sell feet pictures are usually seen as the second choice. However, their earnings are lower compared to sellers who are more recognized.
Buyers who are aware that they are dealing with legitimate foot photo sellers are more inclined to buy. Customers can confirm the credibility of sellers by looking them up on different social media platforms.
4. Hard To Meet Customers' Expectations
Meeting customer expectations can be tough. Selling pictures of feet exposes you to a diverse range of customers with unique interests. Certain clients are particularly demanding, and it's impossible to fulfill every single request. There's a small percentage of individuals who have a peculiar fascination with feet and may pose uncomfortable questions.
5. Scammers
Customers can vary greatly, ranging from good to bad. Among the bad ones, scam clients are particularly dangerous and prevalent.
These individuals may approach you, pretending to be interested in purchasing your photos, but they never actually complete the transaction. This can result in financial loss and frustration.
Furthermore, scammers might take your images and distribute them on social media, dating apps, or other websites for advertising purposes.
To safeguard your images, it is crucial to stay vigilant and protect them by adding watermarks to prevent theft. You can use free Canva to watermark your feet pics.
6. Loss of Control Over Picture Distribution
Once you sell your photos, you relinquish control over how they are distributed. There is always a risk of unauthorized sharing or redistribution without your consent. This lack of control can lead to privacy concerns, as your pictures may reach unintended viewers.
Moreover, the unauthorized sharing of your images can negatively impact your earnings by diminishing their exclusivity and value.
7. Unreliable Income Source
While selling feet pictures can be profitable, it is not a consistent source of income. Therefore, it is vital to cultivate a loyal following to ensure a steady demand for your pictures.
Engaging with your fans and maintaining their interest is essential. This not only helps maintain a consistent demand for your pictures but also enables you to stay ahead of new competitors.
After identifying the pros and cons of selling feet pictures, do you interested to start your business of selling feet pics? if so, you can start by joining FunWithFeet.com.
Final Thought on Pros and Cons of Selling Feet Pics
If you want to make extra money on the internet without spending more money, then selling pictures of your feet can be a great choice. Selling feet pictures online can be a profitable business.
If you have been thinking off how much can you make a month selling feet pics then friends it depends on what quality you are uploading and how good your feet are.
All you need is a camera, a mobile device, or a laptop, and some editing skills. This will help you achieve financial stability and attract a large audience who are interested in your foot pictures. However, be cautious about potential issues that may arise when selling photos online.
The purpose of this article is to give you information about selling feet pics online, including the pros and cons of selling feet pics. I hope you found this information enjoyable to read.
If you would like to know more? then just leave your feedback in the comment section and don't forget to share Selling feet pics for beginners guide with others!!