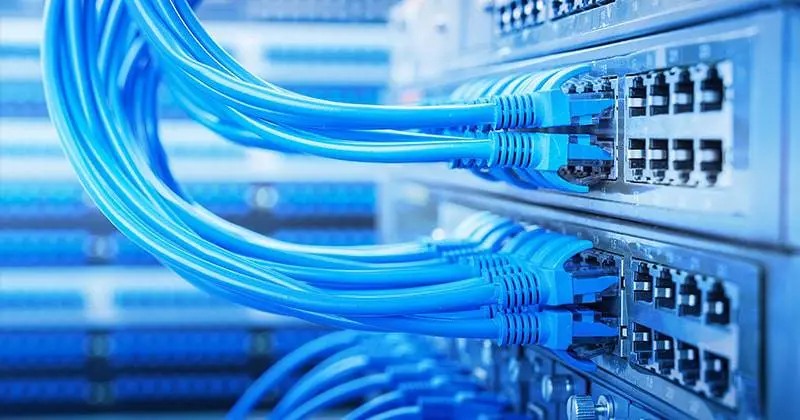 Finding a reliable ISP regardless of your location has become as vital as finding a safe neighbourhood to settle. In Canada, over 90% of residents have access to an internet service to facilitate various day-to-day activities ranging from work to content creation, video streaming and even playing at a casino online. That said, most active internet users in Canada spend an average of at least 5 hours daily on the web.
Therefore, there's a highly competitive environment for providers as meeting the needs of the ready market is what sets apart the 'okay' ISPs from the really exceptional ones. But then, even though there are many ISPs serving Canadians, a few major players control over 70% of the revenue from internet subscriptions. Moreover, these leading providers charge quite expensively since they have already developed a reputation in the country for offering stellar services. Mind you, recent research has revealed that for the past five years, Canada has consistently been among the countries with the most expensive internet plans in the world.
As such, settling for a provider with customer-centred solutions is the best way to get value for one's money. So, if you've been searching for a reliable ISP in Canada, here's a look at the four best providers in the country. In case you were wondering, these ISPs are rated based on several service provision metrics, which include:
cost
speeds
connection type
data caps (if any)
coverage
average user ratings.
Telus
According to PCMag, Telus ranks as the fastest nationwide ISP in Canada for the third year in a row. The ranking is based on a continuous assessment of the download and upload speeds during the year. Telus unsurprisingly maintained its position as the first since it has more coverage because of its resources.
Overall, it came third in speeds and lost the crown to two smaller companies. The company has a massive user following and has been highly rated by customers for its impressive service provision standards. Clients who opt for longer contracts get huge discounts and eventually pay less.
Oxio
Oxio prides itself on being one of the most transparent ISPs offering home internet, phone, and TV services to Canadians in Quebec, British Columbia, and Ontario. The company has a fully-fledged fiber optic backbone network but also partners with top companies with coaxial cable infrastructure to reach a bigger clientele.
Some of its partners include Rogers, Shaw Communications, and Videotron, all of which offer similar services on their own but have proven to cost slightly more than residents would like to pay. Internet speeds range from 10 to 200 Mbps, and the price is significantly lower than in larger companies. There is no data cap, and the users can continue to enjoy uninterrupted services until the subscription lapses.
telMAX
This is an Ontario-based company providing services with a focus on the Ontario market at the moment. Above anything else, the reasons it stands out are its undeniable high-speed and affordable internet. Furthermore, while telMAX hasn't been around for as long as many of its competitors, it is emerging to be among the most reputable Canadian ISPs.
The company has recently attracted the interest of investors after it was listed in the OCMXTM and recommended as a lucrative investment opportunity following its strategic entry into the York and Durham regions. There are no data caps, and users can be treated to up to 1 Gbps LAN speed which is an impressive speed by current standards.
VMedia
This is a great choice when looking for a reliable provider that factors in the challenges of a shared connection in a family setting. The data comes with no caps and can be used without any consequence until a subscription lapses. Currently, new subscribers get a 50% discount for the first six months of having an active membership. After that, the cost is low, with packages starting from as low as CAD30 per month.
There are many more ISPs across Canada, but if you are looking for quality at affordable rates, then the above list will definitely come in handy. If you are just moving to Canada from any other country, we suggest you keep your ears on the ground as to which provider may better serve you in your location.
Some providers allow you to use their services free for the first month before you can commit to any plan, while others slash the prices for the first few months. Of course, monthly plans are generally better as you can switch providers in case one doesn't work for you, without losing too much money.
Moreover, depending on the provider, you may even be able to leverage competitor rates as a way to negotiate better deals before committing. All in all, the user preferences will win in categorizing ISPs across spectrums. So, make your choice based on what you consider most important for your needs.