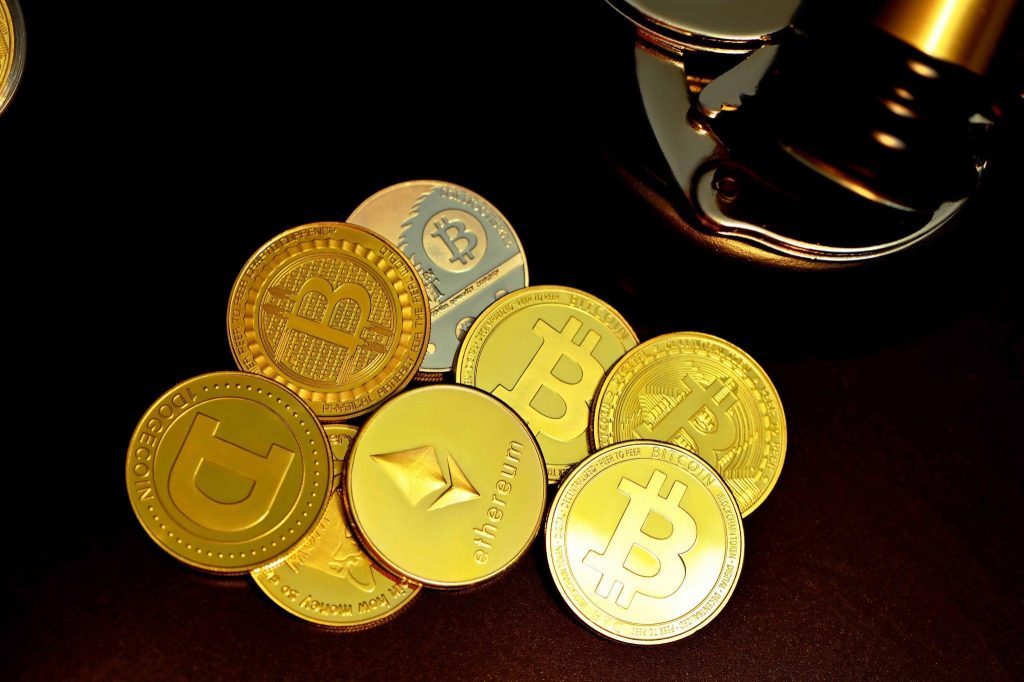 Several cryptocurrencies (cryptocurrencies) such as Dogecoin, Shiba Inu, to Solana skyrocketed during 2021. Their price spike brought profits of up to 50,000,000%. Cryptocurrencies like "Doge" and "Shiba Inu" grow faster than established cryptocurrencies like bitcoin and ethereum. Here are the currencies that skyrocketed this year: You can learn  more about bitcoin trading  by checking this page.
Dogecoin
Based on data from Coindesk, the price of Dogecoin has jumped rapidly in a year, from US$ 0.009 to US$ 0.180 per day (15/2). The price of Dogecoin even touched US$ 0.643 as of May. In trading yesterday (14/12), the price of Dogecoin also jumped by 25%. The Tesla boss has often been the determining factor in the soaring price of Dogecoin. "Now Musk is the face of dogecoin," said WazirX Trade Desk, quoted by The Economic Times on Wednesday (15/12).
Dogecoin is a type of meme coin that has been around since 2013. However, this community continues to grow so that Dogecoin is widely known. Dogecoin's market capitalization currently stands at US$ 23.8 billion. This cryptocurrency is a derivative of Luckycoin forked from Litecoin, which uses the Scrypt algorithm.
Shiba Inu
The Motley Fool noted that Shiba Inu is one of the cryptocurrencies that skyrocketed this year. However, in today's trading, the price of the Shiba Inu only increased 0.82%.
However, the price of this cryptocurrency had jumped around 170% at the end of October (30/10). Its market capitalization also jumped 1.30% in a month to a level of US$ 40.95 billion. The price of the Shiba Inu has also shot up from an opening value of US$ 0.0000000000073 on January 1 to US$ 0.000034. "Shiba Inu has made a profit of more than 50,000,000% this year. In context, the investment that was initially US$ 10,000 will now be worth more than US$ 5 billion," as quoted from The Motley Fool.
Many catalysts play a role in driving up the price of the Shiba, such as increasing liquidity and increasing awareness of the coin. In addition, fear of missing out (FOMO) also plays a role, where investors expect more profits, even after life-changing gains. However, the Shiba Inu is considered to have no competitive advantage, differentiation, and meaningful utility.
Axie Infinity
 The survey report stated that the "Axie Infinity" is one of the cryptocurrencies that skyrocketed this year. The price of this cryptocurrency skyrocketed from the US $ 0.71 to US $ 101 per day. Axie Infinity is a cryptocurrency built on the trusted ethereum blockchain. The reason why Axie Infinity skyrocketed is that the revenue generated by the game is quite significant. In August and September, Axis could generate revenues of US$ 342 million and US$ 220 million, respectively.
Sandbox
The Motley Fool also lists The Sandbox as a booming cryptocurrency. This cryptocurrency is starting in 2021 at a price under US$0.04. Then, it slowly strengthened to more than US$ 5. It means that the investment of US$ 10,000 on January 1 will be worth more than US$ 1.4 million per month. The reason for the appearance of The Sandbox is similar to Axie Infinity. The difference is that The Sandbox monetizes the Metaverse or 3D virtual environment, while Axie relies on games.
Solana
 Finally, The Motley Fool included Solana as this year's cryptocurrency. Solana recorded a price increase from just US$1.8 at the beginning of this year to around US$166 today. Solana also recorded a market capitalization of US$ 50 billion. "Investors will be close to $1.2 million in assets in an initial $10,000 investment," The Motley Fool said. The critical factor driving Solana's price high was the need for speed. Solana could handle 50,000 transactions per second. Solana's transactions are also much cheaper than payments made on other infrastructures.
Bitcoin and Ethereum On the other hand, established cryptocurrencies such as bitcoin have continued to thrive despite fluctuating this year. The price of bitcoin at the commencement of this year reached the US $ 32 thousand. As of today, the price of bitcoin has reached US$ 48 thousand, even reaching a record above US$ 60 thousand as of November. Reuter's analyst Paul Spiegel even said the bitcoin price could continue to increase to the US $ 70,000 or equivalent to Rp 1 billion. Meanwhile, bitcoin's market capitalization touched above US$ 1 trillion. But now, its market capitalization has decreased to US$ 913 billion.