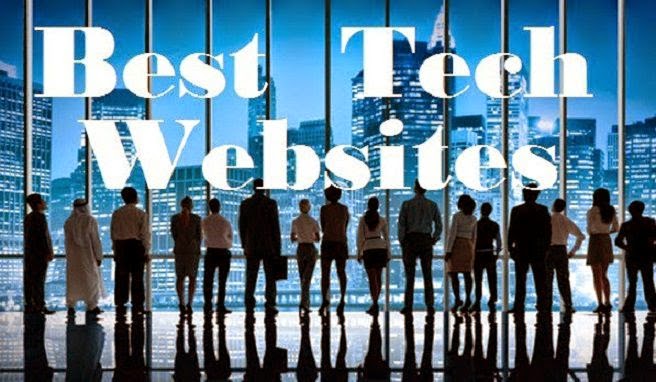 Are you looking for the most credible voices in technology news? The rise of online publications and blogs has resulted in a flood of information regarding computers, mobile gadgets, software and operating systems. It can be difficult, however, to know which websites you can trust. Here are some of the most trusted websites; these will help you keep up with the constant flow of technological updates.
First on the list is Ars Technica, simply because of the date of inception. This site has been around for nearly two decades, a very substantial amount of time. The publication, now owned by Conde Nast, is a go-to for both tech professionals and hobbyists. Ars Technica features a wide range of news and editorials, delving into business, legal ramifications, security, and other consumer interests.
The dialogue isn't a one-way street, either. Readers can interact with one another by checking out the Ars Technica forums, which allow for discussions on hardware modifications, operations systems, software and gaming. Ars Technica's operations are funded primarily by online advertising and it has been a paid subscription service since 2001.
Interestingly, the website generated much controversy in 2009 when they prevented users who had installed advertisement blocking software from viewing the site. While this stirred some negative reactions, the site continues to be a trusted resource today.
Second on the list is TechCrunch, thanks to the website's more than 50,000 active contributors. If you want to get the scoop on technology startups, then TechCrunch is the news source for you. This publication highlights the business side of tech innovation, covering major acquisitions, funding sources, and product launches. You can browse news based on brand names, such as Google, Apple, or Twitter. You can also sift through news and reviews by tuning into different category channels like Enterprise, Startups, or Mobile.
One of the most compelling sections of Tech Crunch is Crunch Base, a vast database of technology companies and startups. Each Crunch Base profile includes financial details for each company, including funding received, headquarters locations, and the names of the founders.
In 2011, the company was accused of ethical violations and the founder, Michael Arrington, left the company. Fortunately, the company was able to bounce back, and still provides great technological updates for consumers.
Engadget makes number three on our list, because it's a great multilingual resource. Impressively, this resource has been helping people make informed tech purchasing decisions since 2004. It's no surprise that the collection of blogs on Engadget have had such success, since it was created by a co-founder of Gizmodo, Peter Rojas.
Interestingly, the editorial team involved in steering Engadget to fame has moved on to pursue several other successful endeavors. For example, former Engadget editor-in-chief, Joshua Topolsky, went on to create The Verge, followed by an editorial role at Bloomberg.
The Next Web makes the next spot on our list, because of their more than 6.5 million unique monthly visitors. This site is constantly looking at the newest gadgets, web app updates, and service features. Get the head start you need on the latest tech updates, and if you are looking to make a new gadget purchase, check out The Next Web first. They will let you know if something better is coming out shortly!
Unlike many other tech websites, The Next Web has been able to avoid controversy and continues to thrive drama-free today.
We love this website because it came from a popular magazine! Coming in at number five on our list, this website split from Wired Magazine in 1990, when it was purchased by Conde Nast Publishing.
This publication deals with the popular culture surrounding technology. If you're looking for an engaging, yet casual read, this website is for you. Wired features entertainment, opinion, business, and security news regarding electronics of all kinds. Furthermore, if you're interested in an old-school paper and ink experience, you can still buy a copy of Wired magazine on newsstands.
Tom's Hardware makes the next spot on our list of trustworthy websites, because it's been around since 1996. If you're looking for a site that can help with projects, then check this one out. Tom's Hardware features a unique "build your own" section, where you can learn how to build your own computer.
Anyone who's replaced a computer part or built a PC will tell you how difficult it is to track reviews, part upgrades, and the latest sales. Furthermore, seasoned hardware tinkerers are faced with a dizzying array of components to choose from.
Fortunately, Tom's Hardware helps you cut through the noise and get sound advice on computer parts, from tower cases to motherboards. As stated above, this is the ultimate resource if you're thinking about building a computer, particularly for gaming.
Next on the list is CNET, because we like their region-specific and language-specific editions. Early consumers loved CNET because of their enormous library of freeware and software reviews, available through the CNET download section.
This publication has been around since 1994, and owned by The CBS Corporation since 2008. Reviews make up the majority of content on CNET, helping consumers choose the best hardware, software, and tech services.
Remember Limewire? CNET has been accused of having a part in the controversial music sharing program, but a lawsuit from 2011 has yet to go anywhere.
Number eight on the list is 9 to 5 Mac, solely because it was founded only seven short years ago. The website is very impressive, however, and covers more than just Apple products. They provide information on thousands of accessories that are compatible with the Mac OS X and iOS platforms.
This platform is considered one of the most reliable sources for Apple-relevant news, and it's founding team has been in featured in Business Insider.
Coming in towards the end of our list because it was founded just a little over a decade ago, Gizmodo is a prime example of how powerful crowd sourced information and blogging can be. This publication is part of the Gawker Media network, a family of blogs that includes Lifehacker, Deadspin, and Jezebel.
These blogs are all powered by Kinja, which enables any user, including readers, to contribute to the discussion with their very own blog posts. This blurs the line between bloggers and readers, encouraging more people to contribute their voices to the news feed.
San Francisco, CAAbout Website Techmeme provides the essential tech news of the moment. It provides the top news and commentary for technology's leaders.
Frequency about 168 posts per week.
Website techmeme.com
Facebook fans 178,195. Twitter followers 376,618.
New York,USAAbout Website The Verge was founded in 2011 in partnership with Vox Media, and covers the intersection of technology, science, art, and culture. Its mission is to offer in-depth reporting and long-form feature stories, breaking news coverage, product information, and community content in a unified and cohesive manner.
Frequency about 168 posts per week.
Also in Futurism Blogs
Website theverge.com
Facebook fans 3,535,439. Twitter followers 2,473,764.
About Website Android News blog dedicated to providing expert tips, news, reviews, Android Phones, Android Apps, Android Tablet, Rooting & Howtos.
Frequency about 84 posts per week.
Also in Mobile Blogs
Website androidauthority.com
Facebook fans 2,250,701. Twitter followers 940,959.
United StatesAbout Website Covering everything from laptops to smartphones, from Windows 10 to productivity software, PCWorld delivers the information and expert advice you need to get the job done.
Frequency about 56 posts per week.
Website pcworld.com
Facebook fans 1,072,518. Twitter followers 398,190.
About Website TNW is one of the world's largest online publications that delivers an international perspective on the latest news about Internet technology, business and culture.
Frequency about 84 posts per week.
Website thenextweb.com/latest
Facebook fans 1,072,899. Twitter followers 1,757,043.
Portland, OR, and New York, NYAbout Website Digital Trends is your premier source for technology news and unbiased expert product reviews of HDTVs, laptops, smartphones and more.
Frequency about 168 posts per week.
Website digitaltrends.com
Facebook fans 1,800,365. Twitter followers 2,080,286.
UK, US, AUAbout Website The latest technology news and reviews, covering computing, home entertainment systems, gadgets and more.
Frequency about 168 posts per week.
Website techradar.com
Facebook fans 592,328. Twitter followers 204,964.
USA | UK | Asia | AustraliaAbout Website ZDNet's breaking news, analysis, and research keeps business technology professionals in touch with the latest IT trends, issues and events.
Frequency about 168 posts per week.
Also in IT Blogs
Website zdnet.com
Facebook fans 269,641. Twitter followers 437,423.
Mumbai,IndiaAbout Website Technology News & Mobile Reviews, Gadgets & Gizmos in Video & Photo Reviews at BGR India. Get latest Gadgets & technology news on laptops, mobiles, digital cameras & MP3 players for your digital needs.
Frequency about 168 posts per week.
Website bgr.in
Facebook fans 611,544. Twitter followers 218,738.
New York, NY,USAAbout Website PC Magazine is your complete guide to PC computers, peripherals and upgrades. We test and review computer- and Internet-related products and services, report technology news and trends, and provide shopping advice and price comparisons.
Frequency about 84 posts per week.
Website in.pcmag.com/article/news
Facebook fans 865,319. Twitter followers 365,019.
Lastly, we have Bits: The Business of Technology from the New York Times. This newspaper is a leading resource for various information; so it's no surprise that this long-standing publication has created a blog dedicated to technology!
Bits gathers information from every corner of the Internet, and NY Times writers weigh in on new product launches, tech conventions, and upcoming gadget developments. With so many active contributors, and such an impressive host, it's no wonder why Bits needed to make our list of the top tech websites.