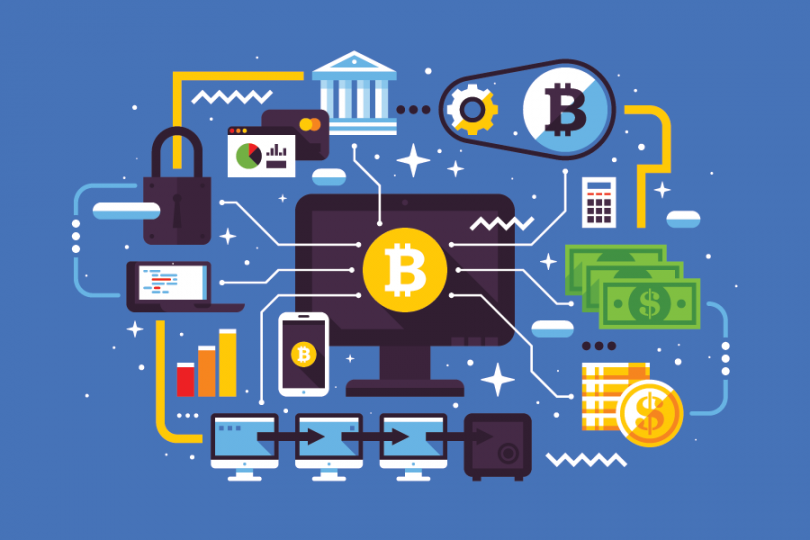 Consensys published a study at the beginning of 2022 that included the top 20 blockchain projects for the year. The article claims that 16 of the 20 projects are built on the Ethereum platform. This demonstrates how quickly blockchain technology is gaining traction in the market, as evidenced by the growing number of projects.
Since the Bitcoin Era and currently, the blockchain community is too preoccupied with developing products that will propel the market forward and significantly alter the landscape. This article will discuss five similar projects that can influence the modern marketplace.
Uhive
Uhive is a blockchain-based project that enables the boosting of social networking. The platform is similar to any other social media platform through which you can connect with your family and friends from anywhere in the world very easily and quickly. What makes Uhive different from any other social networking platform is its spaces. Each user is given a certain amount of space, which grows as their participation grows. If you receive more likes or comments, for example, your space will continue to grow. Furthermore, each area in Uhive is considered more like a residential property that you can buy, sell, rent out, and monetize in various ways.
The platform would compensate users for its ad revenue based on their daily social media activities. Uhive tokens will be awarded to users based on their activity on the social networking site. Thanks to the platform, users will be able to have many places in various locations. Uhive will be split between two worlds, one civilized and the other grey. In the civilized world, users will choose from 28 various locales, but in the grey world, the possibilities are endless.
Users can hide their identities and be entirely anonymous while engaging in social activities in the grey space. However, the platform doesn't allow any illegal activity in the grey space.
GOeureka
Goeureka is a blockchain-based travel tech business that completely transforms clients' hotel experiences. According to Goeureka's official website, the platform currently has over 40,000 hotels worldwide.
The major goal of creating this platform, built on a blockchain and decentralized network, is to give customers an easy way to contact hotels and hotel owners while improving their hotel experience and maintaining transparency and trustworthiness.
When you book a hotel through a travel agent or agency, they normally keep their commissions, and you run the risk of having a lousy hotel experience. Using blockchain technology, GOeureka maintains its high standards while also being a key player in allowing you to have a digital experience while lowering costs and fees. Users will quickly book a hotel, provide check-in and check-out dates, and adjust the number of people traveling with them using the platform.
Apart from clients, GOeureka makes life easier for hotels since they can now concentrate their efforts entirely on offering excellent customer service.
CogniPet
The pet industry has grown enormously in recent years. This profession has become a lucrative market for people who illegally trade in pets. Illegal dealers operate pet-related companies all over the world.
CogniPet is developing a blockchain-based platform to combat unlawful trading and pet trafficking. CogniPet is a platform that allows pet owners and breeders to communicate and interact. The platform is built on the blockchain and includes facial recognition technology as a backend. This technology adds an added layer of safety for animals registered in the network and allows for ownership transfer.
Pet owners who use CogniPet will have complete control over their pets, and there will be no need to prove to buyers that they are the true owners. Furthermore, the site will have an ownership transfer tool that will allow pet owners to pass the ID proof to the buyer after the transaction is completed. This will function as a digital proof of ownership and a certificate of authenticity.
The animals are given a unique identity using blockchain technology, linked to geographical and medical data, and then used in conjunction with facial recognition to help the system locate lost pets.
Odem
The On-Demand Education Marketplace is a blockchain-based educational marketplace that may be used for academic and business reasons. Odem is a platform that connects educational institutes, students, and businesses directly, eliminating the need for any third-party involvement.
Students and professors can access the blockchain to preserve academic records on the platform, designed on a decentralized network. On the other hand, educational institutions and students can use smart contracts to manage and store their credentials. These contracts are then used to verify any student's courses.
Looking for more information about Blockchain technology or cryptocurrencies? cashforextrade.org explains how do Blockchain and cryptocurrencies work?