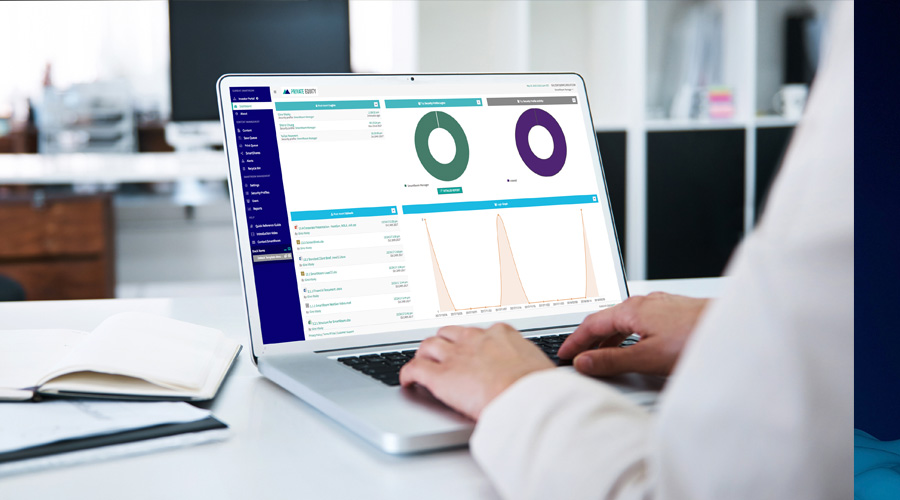 At present, virtual data rooms are one of the most important business software, and the future projections are very promising as the virtual data room software market is expected to reach a $3.63 billion figure by 2026.
The fact that online data room software is not limited to one or few industries makes it a more desirable business asset. Thousands and millions of business setups, professionals, charity organizations, nonprofits, and even government institutions are now using virtual data rooms.
The question stands — why data room software is so important for modern-day businesses, and why should you go for it? Here is a detailed guide about virtual data rooms to answer all your queries.
What is virtual data room software?
Virtual data room software or electronic data room is a virtual data storage platform hosted on cloud technology by certified data room vendors. Online data rooms can store any type of business or personal data in recognized formats such as audio, video, images, and documents. VDR technology is for all — a business of any type or size can use a data room for safely storing or managing its documents.
In addition to that, a virtual data room is also referred to as a highly secure, centralized platform for online business communication. You can find various communication tools such as chat messengers, Q&A modules, audio and video conferencing tools, document annotations, and online polls.
Data room software is a global business solution for project management. Corporations and enterprises have been using virtual data rooms for M&As for over a decade now. Apart from that, data rooms are employed for fundraising, capital raising, real estate trades, asset trading, joint ventures, and other significant transactions.
What to consider before choosing a virtual data room vendor?
Virtual data rooms are an immensely effective technology, but not all data rooms are created equal. The quality, utility, and effectiveness of a virtual data room depend on multiple factors. Here are some of them:
Data room security
Compliance with international cybersecurity standards such as ISO 27081, ISO 27001, etc.
Ease of use
User intuitiveness
Versatility in data room features
Online data room reviews based on customers feedback
Customer support service of data room vendors
You can also read detailed data room reviews and experts' opinions on datarooms-review.com.
Who can use online data room software?
Just as mentioned above, data room software is a global product, serving almost all business sectors. Here are some most common users of VDRs:
Investment banks
Healthcare sector
Educational institutes
Government agencies
Nonprofits
Oil and energy industry
Real estate industry
Legal industry
Pharmaceutical companies
Freelancers
Financial institutions
Private equity firms
Board of directors
Top 10 virtual data room vendors
There is no recognized body that ranks virtual data rooms. However, based on their performance, customer reviews, and quality services, here are some of the best data rooms in the market.
iDeals virtual data rooms
Merrill Datasite
Firmex
Digify
ShareVault
SecureDocs
DealRoom
Ansarada
Google Workspace
Box
Benefits of virtual data rooms for businesses and professionals
Document safety
Data or document safety is the biggest reason why businesses and professionals use virtual data room software. Online data rooms are as safer as banking security systems and protect your sensitive documents in different ways.
For instance, the two-step verification feature restricts unauthorized users or hackers, and document access control allows you to restrict user activities according to your needs. You can limit users from scanning, editing, downloading, saving, altering, printing, or overwriting documents. You can track files, changes made in them, and who made those changes. To avoid copyright issues, you can use dynamic watermarks in the documents.
Fast and safe data sharing
Most of the data leaks or thefts occur during data sharing. Employees use emails to share important documents, and email accounts can be hacked with more ease.
Virtual data rooms are like virtual workplaces where multiple employees can be added. They can share documents one-to-one or to groups without even leaving the platform.
Another good thing about virtual data rooms is that you can revoke document access or even delete the document after sending it to the users; this feature is not available in email services. You can also share hundreds of documents in one go and create shareable document links.
Faster online communication
Using virtual data rooms, you can create multiple chat groups for different user groups. Data room chat messenger can be used for data sharing and private conversations (end-to-end encrypted).
Audio/video conferencing features are amongst the most commonly used communication tools in the data rooms. Managers, board members, CEOs, remote teams, and other professionals use these tools for online meetings.
Q&A modules are mostly used in inter-business transactions like fundraising, M&As, joint ventures, strategic partnerships, and deal-making.
Reduced administrative expenses
Did you know that on average, a company in the USA spends almost $400,000/annually on paper and printing costs?
If you are using virtual data rooms, you can minimize these expenses because you can access data whenever needed and share it online. The funds you save can be invested in other projects.
Rounding it up
Virtual data rooms are digital data repositories for storing, sharing, or managing corporate or personal documents. Data rooms are used by professionals or businesses of all types and sizes. They are hosted by certified vendors, easy to use, easy to set up, and cost-effective. Consider using a data room for your business if you haven't before — and benefit from better document safety, data sharing, online communication, and many other advantages data rooms have to offer!