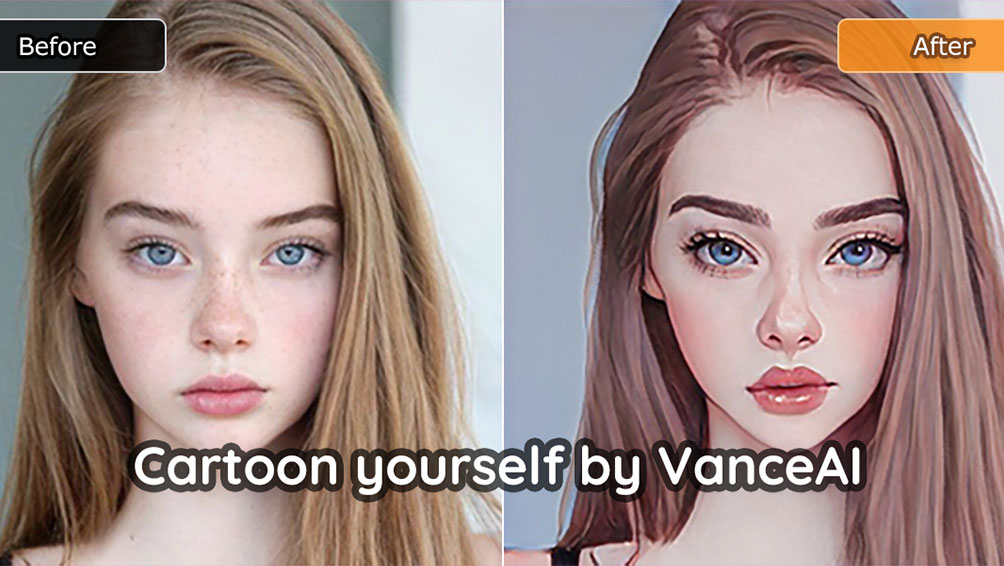 Image editing now has a much larger scope as compared to before. It is no longer merely about basic functions such as cropping, resizing, or compression. With image editing applications becoming more and more potent, users are looking for advanced features as well, such as colorization of black and white images, repairing old family or historical photos that have been damaged overtime, and more. Moreover, users also want to be able to utilize all the creative tools without having to spend time learning them. If you are a user or even a professional who would like to deal with the results instead of the process of editing images yourself, this guide is for you.
With VanceAI, you can edit and enhance your images automatically online. If you are into graphics and similar creative projects, you can convert a normal picture or selfie into a cartoon or anime. You can also colorize black and white images and use them for printing. The options are endless.
Pros:
VanceAI offers free image credits per month and has affordable subscriptions.
It offers a highly efficient and intuitive UI design.
It is really simple to use and navigate.
Cons:
Some of the online tools aren't available on the software version.
It can extend compatibility to other file formats such as RAW or WEBP.
What is VanceAI?
The above image gives a good idea about what VanceAI can offer to users. Well it is an online platform for image editing that is always upgrading itself and improving current tools. It is an excellent image editing application online making use of AI, Machine Learning, and other image processing technologies to give users the best possible results and experience. You can find practical image editing tools as well as creative ones, as it provides a comprehensive photo editing experience.
You can find a lot of value out of VanceAI as it offers features that are helpful to casual users and professionals alike. For instance, many casual users tend to try out the Creativity based tools while professionals can polish their pictures to perfection with Productivity and Image Editor based tools. Not to mention that VanceAI is also a fairly accessible application.
Main Features of VanceAI- Creativity Series
Now we will look into the various creativity based VanceAI tools in order to showcase the kind of results they provide as well as the features. So let's jump and checkout everything in detail below.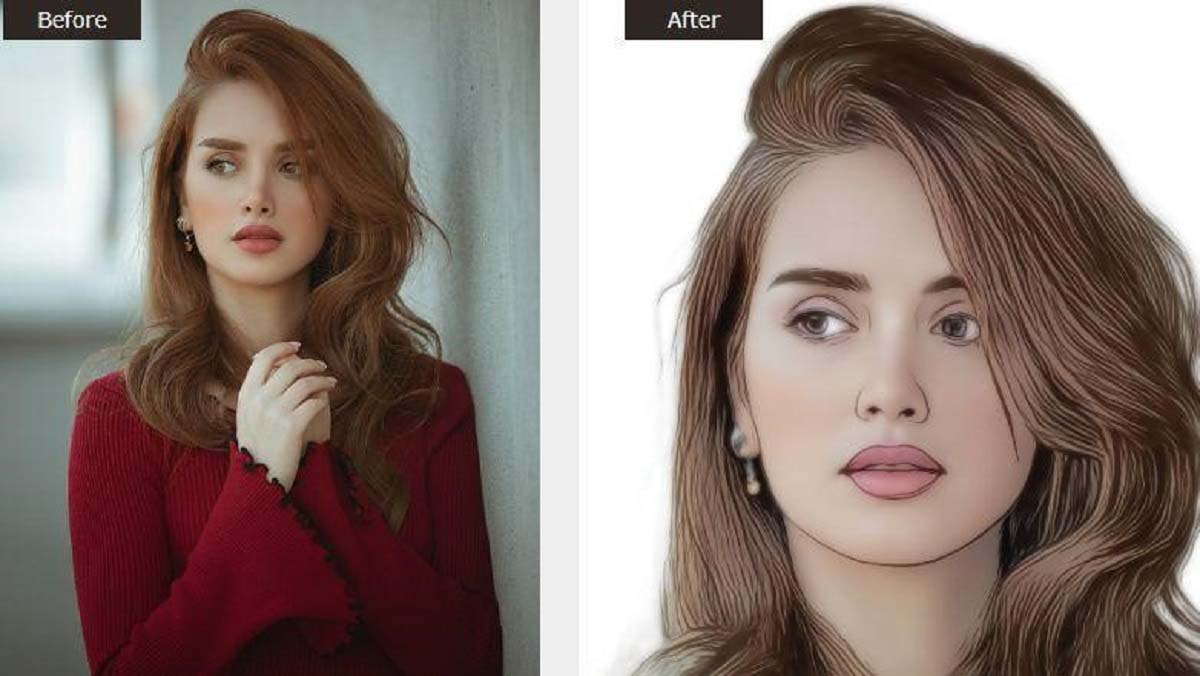 Generate AI Sketch Portrait with VansPortrait
VansPortrait from VanceAI is an incredible tool for creativity based image editing. It can produce some of the best sketches of portraits, landscapes, and other types of images in a really short time with really good results, just like the example image above. The photo to sketch tool has multiple algorithms or models that you can use to get a variety of results. This particular result was achieved by selecting the sketch method of conversion and choosing the colored model from the options. You can see the selection below.
Therefore, if you want a different style of sketching, you can choose from any of the options given in the frame. Simply click on the one that you want and click on Start to Process to move ahead. The kind of sketch you take mostly depends on your requirements, of course, but if you want a pure sketch without any colors, then the first option would be the best one.
Cartoon Yourself with Toongineer Cartoonizer
VanceAI also offers Toongineer Cartoonizer, a somewhat similar tool to VansPortrait but with different results. With this tool, you can actually make a cartoon or an anime version of a portrait or a full picture rather than just a sketch. Which one of the two you prefer depends on you but both anime and cartoon versions are distinct from each other.
So, you can have two different artistic editions of one portrait.
You could also upload your own portrait or selfie and convert it to both cartoon and anime in order to compare. While this may be a really fun app to enjoy, it also has useful benefits. If you are a professional in the creative sphere, such as graphic designing, graphic novels, animation, and similar, you can set your profile picture as one of these pictures.
Photo Restorer to Repair Old Damaged Photos Online
When it comes to repairing old photos or fixing them by getting rid of blemishes or damage spots, VanceAI Photo Restorer is an ideal choice. This AI and Machine Learning powered tool can conduct in-depth repairs of any kind of old and damaged image. Not to mention that it usually makes the image ready in just a few seconds, though the odd image may take a few more seconds. One really advantageous feature of this tool is that it can colorize the image at the same time as fixing the image.
So, if you are a creative professional or a photographer who wants a modern version of an old image, you can turn on the colorization option before sending the image for processing. This tool excels in portrait or face enhancement, repairing damage marks, and retouching old photos to improve their look. The new image in this example looks much cleaner and sharper than the before image as well.
The next step after repairing an old photo is usually to colorize it. For that, you can go to VanceAI Photo Colorizer. This is an expert tool that can analyze any kind of image and colorize it in a matter of seconds. The tool is really good at coloring such images as it attaches realistic color patterns and tones to images and if the image is an old one, the colored version of it will also represent that.
As such, it keeps the images grounded and believable. You can use this tool professionally as well. If you want to market something, you can photograph it in a vintage tone first and colorize it later with this tool. This provides you with multiple perspectives to work with. This can be especially effective in visually charged platforms such as Pinterest and Instagram.
VanceAI Pricing
One of the many advantages of using VanceAI is its affordability. First, the application offers up to 3 image credits for free to all users every month. If you are someone who only occasionally uses image editors, then simply make a VanceAI account and leave the rest.
However, if you want access to better features and more image credits, you can purchase a subscription for as low as $5.94 per month as an annual plan offering 100 image credits per month. There are many other subscription modes at different prices for different amounts of image credits. You can also bulk purchase 200 image credits for $24.99 or more depending on your preferences.
VanceAI API has its own subscription mode, starting from $39.8 per month for 1000 image credits per month.
VanceAI Alternatives
VanceAI has multiple free alternative lite versions of their tools that you can use for absolutely free of cost. While they aren't as sophisticated as the tools discussed in this guide, they can definitely still get the job done with ease. First is photorestoration.ai, the free online tool supported by VanceAI which you can use as an alternative to the Photo Restorer. You can also use colourise.com, to colorize black and white photos that are old or of family.
Final Verdict
VanceAI is highly recommended for all kinds of users who share or use images on a regular basis as it provides a vast list of tools that you will surely need. It has a well-divided toolset that caters to productivity, image editing, and creativity. Given that it is available online and as an API only adds to its accessibility besides being really easy to use due to its AI based technology.
Finally, it is also budget friendly and it offers many ways for users to subscribe to its plans. You could start with as little as $5.94 or even spend $24.99 or more if you prefer it that way.