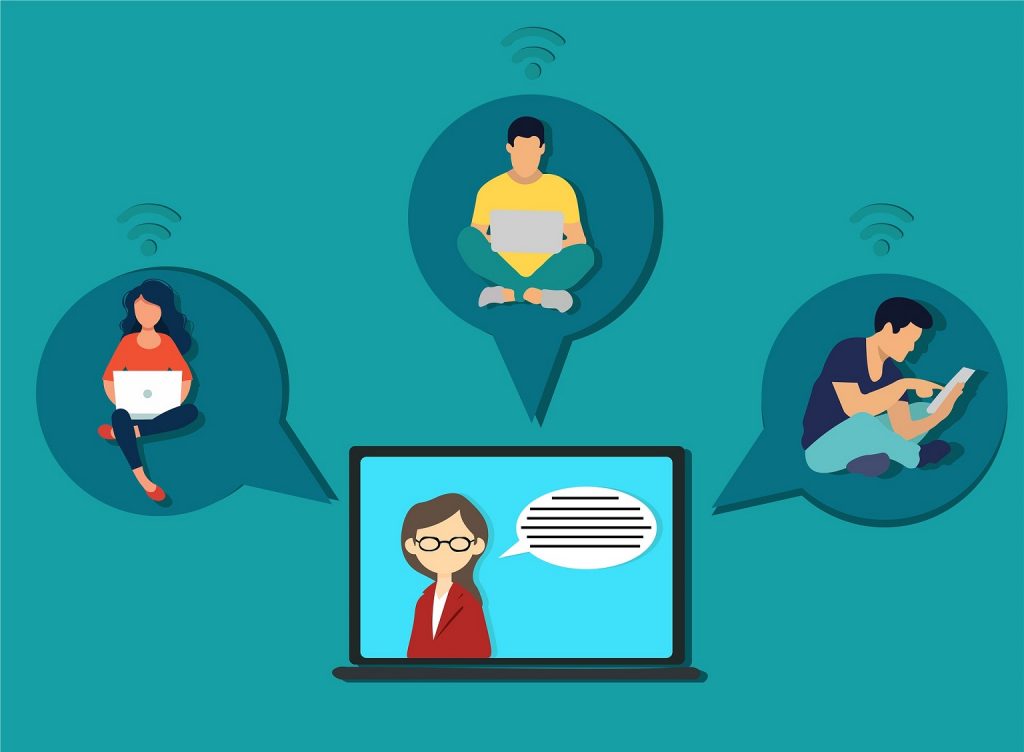 The definition of community engagement has changed, with businesses preferring technology over traditional mediums. Thanks to online community platforms, you don't have to be physically present in a community hall to attend a community meeting.
Today, every business needs a community engagement application to keep its employees and customers synchronized with the planning process.
The best part about online communities is that there is no limitation for participants; hundreds of participants can join and have their say. On that note, let us look at five main advantages of an online community for a business:
#1. Connect with customers personally
People love to connect with their favorite brands. Creating an online community for customer engagement allows them to interact with you and share their thoughts.
Customers prefer brands that give them a chance to have their say. Businesses can create a loyal customer base through such meetings.
The best part about these meetings is that businesses can maneuver the conversation however they want. They can foster brand sentiment while delivering quality content that adds value to the lives of their customers.
Community engagement also establishes trust among customers. They feel engaged and integrated.
#2. Automated customer support
Traditionally, loyal customers carry the brand's name wherever they go. They are equally beneficial in the online world too. They can help solve doubts of potential and new customers by sharing their valuable experience with them. They act as living testimonials that can confront and convince potential customers to buy products.
Even when a business gets overpowered with criticism, loyal customers will help revive the lost goodwill by clearing people's misconceptions about the brand.
A business representative cannot be as convincing as a random loyalist. Thus, community engagement helps a business forge a loyal customer base.
#3. Better engagement than social media
While social media can give you a 5% engagement on average, you can never own the space in totality. The volatility in the social media spectrum is yet another concern businesses must address.
But online communities provide a much more stable space for businesses. There is hardly any turbulence, and businesses can extract 40-50% engagement from such platforms.
They also act as learning experience platforms where customers can come and understand a brand's functioning on a deeper level.
Thus, online communities are any day better than social media platforms.
#4. Better search rankings and lead generation
Google is smart enough to know the difference between a business-generated engagement and a user-generated discussion.
When multiple users discuss your brand, help each other in solving queries and post their latest purchase of your product, Google will likely rank you much higher for dominant keywords in your industry.
As a result, your community website will sit on the top of Google's SERP. It will boost your brand, and new leads will keep pouring in. So, focus on growing your community and your revenues will grow simultaneously.
#5. Outshine the competition
You may look meek on fundamental and technical charts than your competition. But if you are building your online community, your competition has no choice but to see you overtake them.
A brand is bound to go higher with more leads, engagement, customer satisfaction, and loyalty. Online communities provide a platform on which you can cement your authority and create an army of loyalists and promoters.
Final Thoughts
A business must alter its strategies according to the change in tech dynamics. Traditional methods are rendered ineffective by online communities that have become the new marketplace for businesses and customers.
If you haven't chosen an online community platform yet, you are missing out on business and revenue growth. So, contact them today for a no-obligation quote.