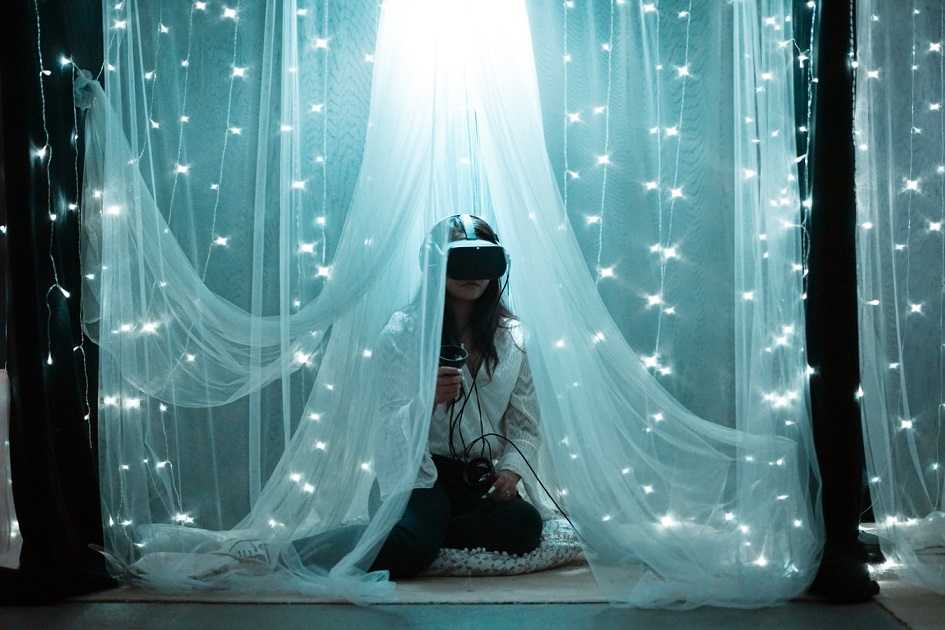 The world has dynamically changed in such a way that if you don't adjust accordingly, your business will struggle and likely fail. If nothing else, the global pandemic has highlighted this very stark truth. Aligning your business with technological advancement will give it a fighting chance to survive what the world markets have become today.
AR and VR technology are perfect examples of what could work to keep your business afloat and even grow your revenues. Augmented Reality (AR), overlays a computer-generated picture on your view of the real world. It gives you an immersive experience. On the other hand, Virtual Reality (VR), is a simulation where you can interact within a mock 3D environment using special devices like electronic goggles with a screen or gloves that have sensors. VR almost removes the user completely from the real world into a simulated one, creating a different experience from what is actually happening in the real world.
For better understanding, let's look at Lidl. You would be familiar with their grocery selection if you shop online because the Lidl weekly ad always has great bargains.
Lidl have been using AR since 2017. They had a new clothing line by Heidi Klum that they launched using an AR enabled mirror instore. In the mirror, customers would see themselves in a particular outfit without trying it on physically. That made the purchase much easier.
There are distinct advantages to using AR and VR to boost your business in the current times, and we will explore a few of them below.
#1 Try-Before-Buying
Given how the world has adapted to the global pandemic, foot traffic to physical stores has reduced dramatically. As with the Lidl example, AR will allow your customers to try your products from the safety and comfort of their homes before they purchase them. This will especially be helpful for clothing items, beauty products, and house furnishings. Using AR this way will make the shopping process more engaging, fun and much less stressful.
#2 In-Store Navigation
With cashierless technology and the like, stores are getting smarter. If you use AR technology, it will make it easier for your customers to find what they are looking for in-store much faster and with as little fuss as possible. There will no longer be a need to walk through all the isles to look for what they need as they will be directed precisely to where it is. Customers will be able to do this from their smartphones with AR apps. Very convenient, we think.
#3 Product Configurator
VR will also allow you to create an interactive product offering, especially for online stores. Your customers will experience your products before they purchase them. You can use VR technology to make your catalogues digital and interactive; this is more enchanting and customers are 77% more likely to purchase your products after viewing them this way . Studies have shown that chances of purchasing a product significantly increase once a customer has had an experience with it.
#4 AR and VR for Branding
Both technologies allow you to make your customers the center of your company and brands' focus. You are able to create adverts that are tailored to your customers needs, therefore your advertising becomes less intrusive and more immersive for them. This will, in-turn, build brand loyalty for you and a more exciting experience for them.
#5 AR for Inventory Management
To streamline and accelerate inventory management, AR has the advantage that it allows this to be done hands-free. All you need to do is get the AR smart glasses, scan the product and all the information relevant to that product will be displayed. It will include how to handle it, order numbers and where it should be stored. This will undoubtedly speed up back-of-house processes making service delivery much faster for customers while reducing wastage for your business.
If you are looking to survive in the current business climate, AR and VR are where you should start.