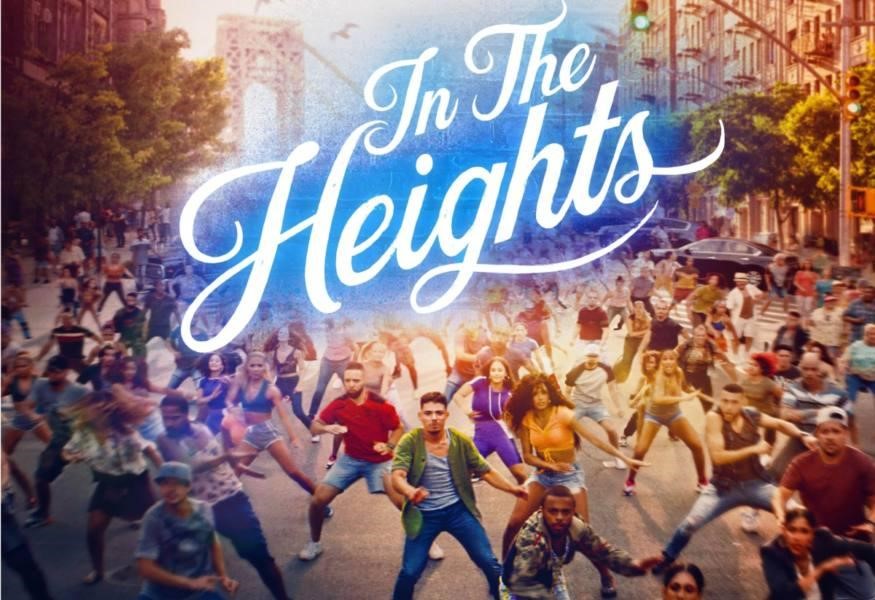 HBO or Hollywood Box Office a premium channel for Hollywood movies, shows, dramas filled with action, thrill, suspense, and drama, the essential elements for a complete entertainment package. Then the OTT revolution came, and HBO launched HBO Max, Go and Now to entertain the new generation who changed the definition of watching trail.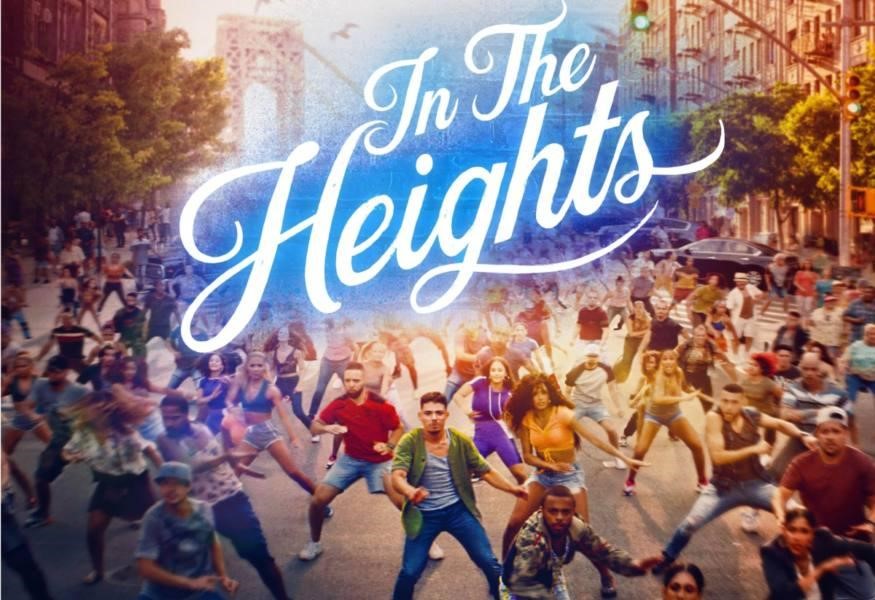 OTT launching was a revolutionary step from the entertainment industry to provide movies, shows even when restrictions were imposed from free-roaming outside and coming out. During the virus panic, viewers get entertained because the OTT platform and HBO Max lead the platform.
'In The Heights' a premiere in June
This June month, HBO has a pretty long list of new releases to entertain its millions of users. But significant viewers have been waiting to watch the latest release 'In The Heights, a musical, theatrical drama that depicts America's cultural essence. Interesting right?
Have a quick look at the cast and crew members of the movie 'In The Heights'
Director: Jon M. Chu
Produced by:  Lin-Manuel Miranda
                       Quiara Alegria Hudes
                       Scott Sanders
                       Anthony Bregman
                       Mara Jacobs
Star cast: Anthony Ramos
                 Corey Hawkins
                 Leslie Grace
                 Melissa Barrera
                 Olga Merediz
                 Daphne Rubin-vega
                 Gregory Diaz iv
                 Jimmy Smits and others
The plot of 'In The Heights'
The movie's plot is set in the 181st Street subway, a coffee shop owner Usnavi who dreams, sings, and dances for a better life. He saves the penny from his daily earnings to fulfil his dream. Songs, dance, scenic beauty, colorful streets of Washington made you forget the panic of the virus.
The storyline of 'In The Heights'
The characters live in the neighborhood of Washington Heights, in the northern part of Manhattan. Usnavi sells hot coffee to his customers with a broad smile in the 181st Street subway. He dreams to go back to the shore of the Dominican Republic, his hometown, after winning a lottery as he knows his savings will take time to give him his dream life. He likes a girl who works in a saloon next to his shop. There are a few more interesting characters with them the story develop. In his neighborhood, Nina, Usnavi's childhood friend studying in college, came back home to visit her parents and give a surprise. Her parents grind them hard to earn a penny to pay her college and hostel fees. Nina's homecoming and the surprise she unveils turns the story, and you have to sit to the last to know what it is.
The dramatic angle of the movie
The storyline would touch every city dwellers of Washington who works here and dream of going back to his home one day. People stay there, earn there and keep alive the drive to go back to their native, their old parents waiting there for their arrival. A sentimental pathos echoed dolled up in the characters and their appearances. Those who stay apart from their parents can relate to the situation better with the movie's protagonist.
Additional information
The movie is much awaited because of its release dates. The production house planned initially to release it in theatres last year, but then a pandemic hit on this earth, and everything came to a halt. So finally, they announce the release date, and that is on 11th June 2021. And the entire team is ready to celebrate releasing the movie on HBO Max and in the theatre simultaneously to mark this summer as a memorable one.
Our opinion
'In the Heights' is an emotional drama with heart-touching lyrics and music, and the dance moves in the street, expressing the emotional bonding of the characters who are staying in the same neighborhood. The movie is an excellent blend of drama, emotion, songs, dance, laughs, cry, the celebration of living beings on this earth. HBO Max, after a while, brings such a brilliant movie, and you can keep it on your must-watch list. The watch will be worth the time spent.
Relatively important information on HBO Go vs HBO Now vs HBO Max
Warner Media has announced important news to eradicate the confusion of replacement regarding HBO Go vs HBO Now vs HBO Max, and they mention that HBO Go and HBO Now are going off after 31st July. HBO authority gives more preference to HBO Max, and they provide all the necessary instructions to small and medium cable TV providers. Once HBO Now and HBO Go off the air, viewers can access HBO Max without spending extra bucks, using their existing login details. Even iOS and Android app users already get the upgrade notification from HBO Go and HBO Now to HBO Max.
HBO Go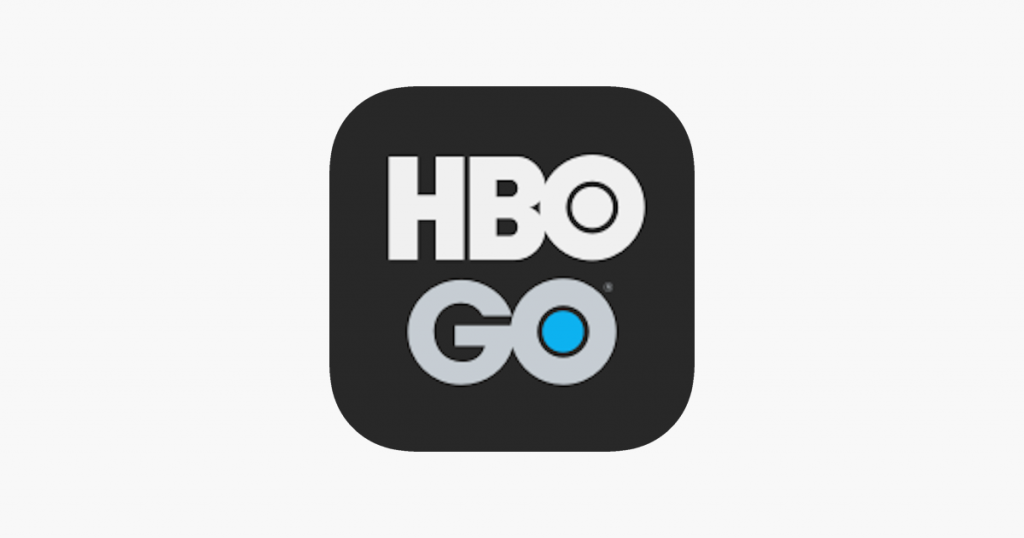 If you log in to HBO Go through local cable TV providers and the iOS and the Android app users login, they will get the HBO content library consisting of movies, shows, documentaries etc. Unfortunately, post 31st July 2020, it went forever and was replaced by HBO Max.
HBO Now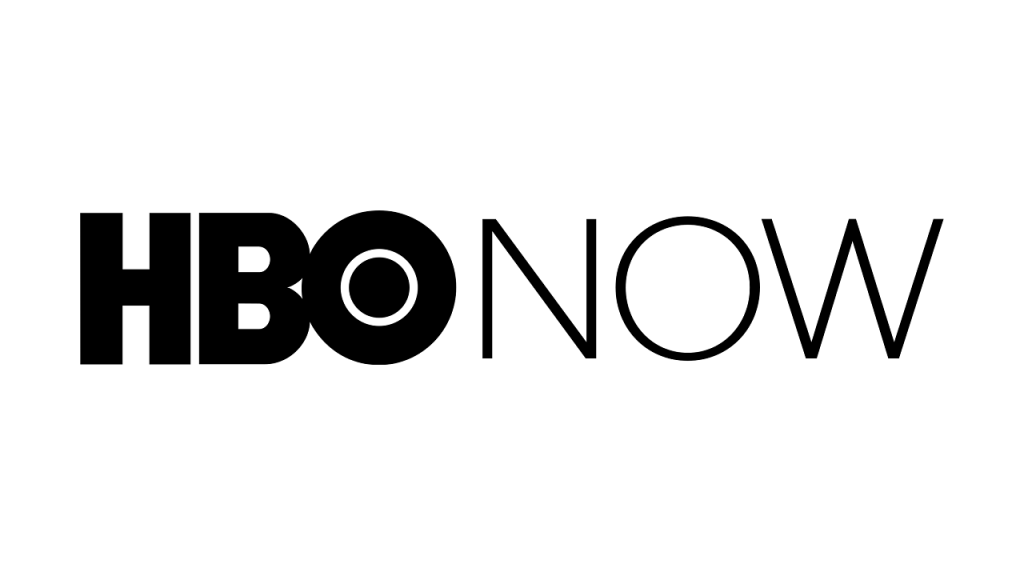 Warner Media mentioned that HBO's other streaming along with HBO original is called HBO Now. You can watch HBO's original content on HBO Now and log in through your existing HBO credentials. The massive content library of HBO is airing on HBO Now.
HBO Max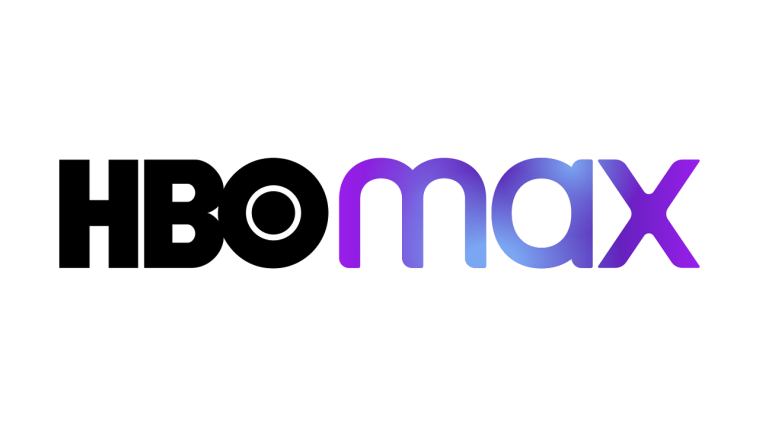 The only live stream of HBO is coming with a greatly extended form, filled with a significant content library for the viewers but with the old subscription plan. HBO has planned to start airing blockbuster movies, popular web series, critically acclaimed documentaries etc., to hook the viewers with the Max. The Pink Panther series, Conjuring part 2, Harry Potter complete series, Doctor Sleep are the classics and blockbusters of all ages that attract viewers, and HBO Max keeps all these movies in their showing list.
Why Do you Need an HBO Downloader?
After the big decision from the HBO authority, it is needless to say that you need a third-party downloader application that can download your favorite classic movies, series of movies, and the famous web series you don't want to miss. Why because:
The uncertainty of the live streaming platforms can close at any time.
You will miss the movies or your favorite shows once the streams go off.
HBO Max strictly follows their downloading rules. Once you download content from HBO Max, after 30 days, it will delete automatically from your device. And if you watch the movie immediately, after 48 hours, they will delete the content from your device.
You cannot save the movies or shows as they have expiry dates.
You can download only 30 movies or shows on a single account means downloading content is limited in numbers also.
Once the shows or web series leave HBO Max, it will delete from your device also.
Are these not sufficient for you to install a downloader application to support your downloading activities?
Y2Mate HBO Max downloader, a reliable third-party application to support your offline watch
There are the limitations for which you need Y2Mate HBO Max downloader software to download the exciting and much-awaited content that you want to watch repeatedly.

Can Y2Mate HBO downloader download content from other HBO channels?
Yes, users can download from HBO, HBO Now, HBO Max and even HBO Europe, which is a VOD based live streaming platform. And the best part is once you download the content from these channels, it will not go anywhere from your device. That means the Y2Mate HBO downloader allows you to save the files as long as you want, the flexibility users are looking for in terms of protecting their content library.
Can Y2Mate HBO downloader download new releases?
Yes, with the Y2Mate HBO Downloader software, you can download all the movies, old or new and can save them on your device. In addition, you can share the download files with your friends, and you can transfer the files through a USB cable.
The features that perfectly serve the download purpose
Let me tell you some prominent features of this third-party application to know the software better.
The cutting-edge technology is designed to provide you with the best watching experience, whether at home or somewhere else. In addition, the significant features give you the benefits that your offline watching concept may change once you install the software on your device.
You can keep the download files as long as you wish to keep them with you. There is no limitation period saving option.
The batch download option of the software's amazingly auto-detection can sense the genre of the show and whether it has series or episodes so that it will download the following episodes and save them in your local storage.
You can save the subtitles and the metadata info in your native language. This feature is highly recommended for HBO Europe as Central Europe experiences linguistic varieties. With the Y2Mate HBO downloader, viewers can save the subtitles and the metadata in their language.
You can adjust the picture quality you can adjust upto 4k streaming, but the standard quality runs on 1080p along with a 5.1 AAC stereo soundtrack. Both audio-visuals will be a tremendous offline watching experience.
The fastest speed download saves your time. Besides, no ads will run while you watch the download movie and also save time from unwanted commercial breaks.
These breathtaking features you can avail to level up your offline HBO movies or shows watching experience.
How much do I need to pay for the Y2Mate HBO downloader?
You need to pay $9.9 monthly for one PC and $99 yearly for a single PC. However, you will get one license and free updates in both plans as per your plan selection. Besides, you can avail of the free program, but you will not get all the features.
Additionally, you will get customer care support 24*7 from the professional team.
How can I install HBO Max Downloader?
The installation process is simple and accessible. Read the steps.
Step 1: Download the software.
Install the software in your supportive device. Then, open the application, click on the HBO Max streaming service from the user interface.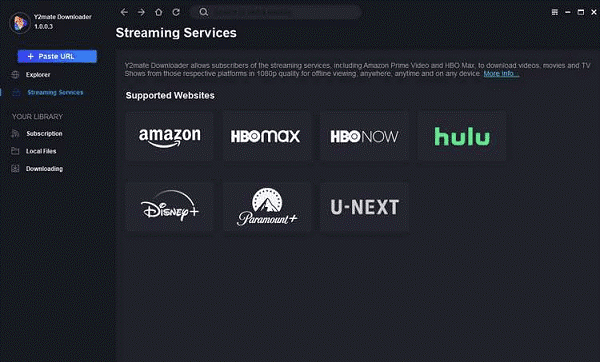 Step 2: Sign in to HBO Max and select the movie or video.
 Log in to your HBO Max account and tap on the shows you want to download.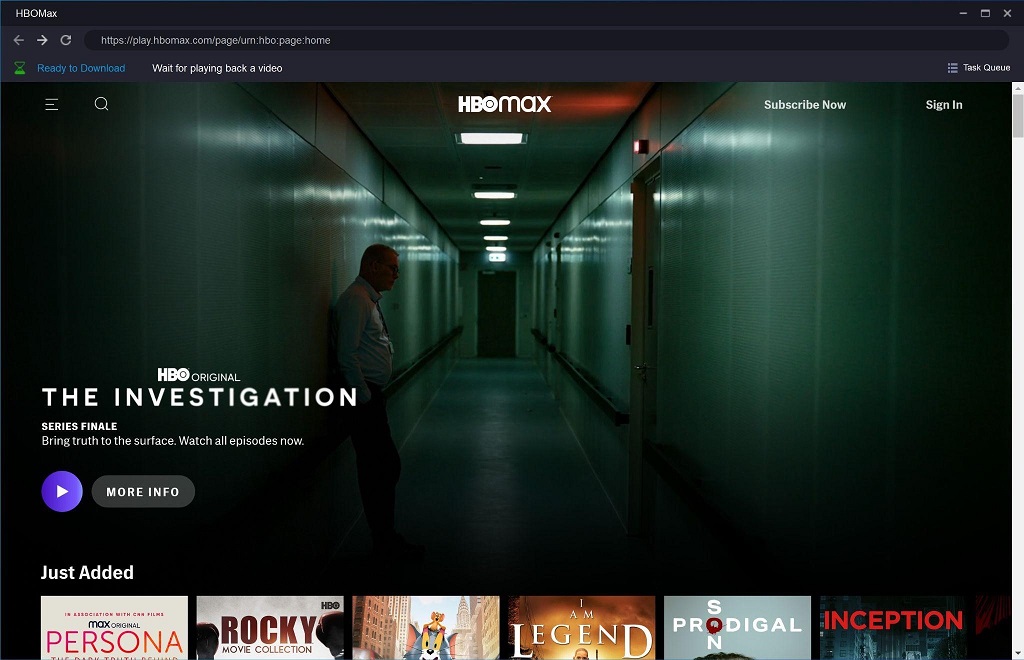 Step 3: Play on and Download
Play the button, and the show will download in the background. You must check the language box for the subtitles and the metadata info.
Step 4: Check the download content
If the show has a series or episodes, the application will download all the following episodes and save them.
Concluded facts
Apart from HBO Now or HBO Max, you can download from other streaming platforms as well.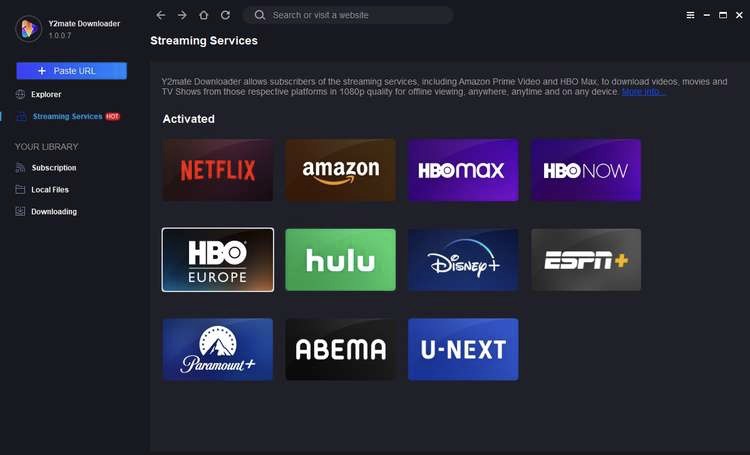 Y2mate Netflix downloader: You can download movies, shows, web series, documentaries, new releases from Netflix, another hot choice of live streaming platforms for millions of viewers.
Y2mate Amazon Prime downloader: Famous for great movies airing there, and you can save those classics and blockbuster movies with the Y2Mate Amazon Prime downloader software.
Y2mate Disney Plus downloader:Special for kids content Disney Plus is another renowned platform for live stream. You can save your kid's favorite movies from Disney Plus with the Y2Mate Disney Plus downloader software.
Hulu downloader: Hulu airing quality content for its massive viewers. With the Y2Mate Hulu downloader application, you can save those content for a repeat watch.
Paramount Plus downloader: Movies, shows, documentaries have been airing on Paramount Plus. You can save those content with the Y2Mate Paramount Plus downloader application for later watch.
The Y2Mate downloader software would change your notion about the offline OTT live streaming content for sure.