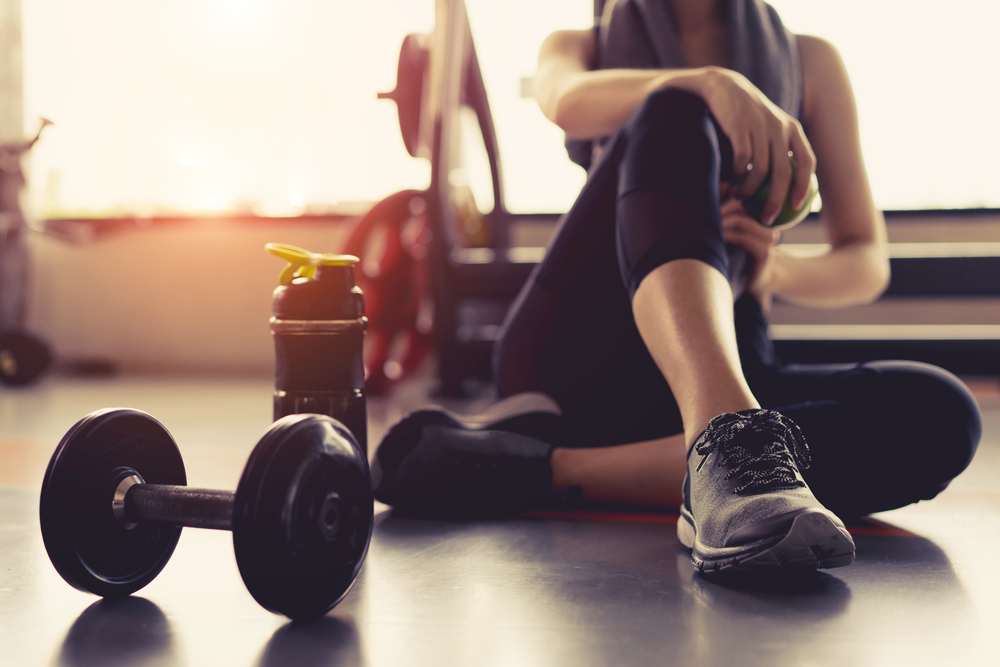 Almost everyone is leading a fast-paced life with little or no time to take care of their physical and mental health. The busy schedule and overtime work pressure do not allow a lot of people to go to the gym or work out at the park.
That is the reason why people are trying their best to work for their physical wellness and betterment right from their own homes. Especially after the Covid-19 pandemic, people have been restricted within the four walls, and they are doing their best.
Fitness and health videos have seen a massive upsurge since last year, and it is getting more popular than ever before. People are trying to learn and perceive new ways of becoming fit and healthy at their homes by watching videos on different social media platforms. Creators are trying to make the best fitness videos and step-by-step guides for us.
If you think that you have important stuff to share with the people, which will help them improve their physical and mental wellness, why don't you create videos? Some businesses do not even put themselves on a budget, creating full-fledged healthcare software that has been a result of a successful video. Not sure of how to do it? Don't worry. In this article, we will show you how you can create fitness and health videos on YouTube now.
Choose Your Goals – 
Choose a specific goal for your fitness advertisement. There are two main options when you are going to create ads on YouTube – the first is to create a brand image. When you follow this option, you have to create content related to your products or services which the audience will like to watch or know about in detail. This will help you to realize if your audience is interested in what you are offering to them. Also, it improves the overall engagement on your channel.
The second option is to generate more sales. For this, your main aim should be to drive more traffic to your page & get the people to buy your products. The more people visit the landing page, the higher your chances are to generate more sales over time.
Setup Landing Pages – 
To generate sales and help people buy your products, you need to create landing pages. You will require two different kinds of pages where you can send your traffic to a page that directly sells your products, and the other one will help generate more leads.
If your products cost less than $100, we would recommend sending the traffic directly to the e-commerce landing page. If your products cost more than $100, it is good to let the traffic know beforehand. You can do it by asking them to sign up for a free ebook or video tutorial. This will help you to build more trust.
Create Different Versions of Ads – 
It is unlikely that you will create the best form of advertisement in the first attempt. But that is alright. Not everyone can make the best ads so quickly. It takes time and experience. That is why you should create different versions of advertisements & test them to check which one is more effective.
Even after you have received a good response from the audience from one of the advertisements, you should keep testing for newer and better ads. There is always room for improvement and to generate more sales in the future.
Target Your Audience – 
To get the best results from your advertisements, you have to target the right audience. Don't target everyone who is following you. You have to be specific to enjoy the best & most optimal results. Targeting surely limits the number of people your ads can reach, but they significantly increase the ROI since more people will be interested in buying.
Hence, you need to identify the right people and drive them towards your landing page to generate more sales. Targeting random people from your followers' list will produce negligible results from the adverts.
Also, you can retarget the audience who previously signed up for your ebook or tutorials but did not make a purchase. These people are known as the "Warm Audience." Retargeting the warm audience ensures that you encourage such people to make a potential purchase which they want to. You can even retarget those who made a purchase by using ads that promote upsells for your business.
Be Transparent – 
One of the reasons why a lot of people are not confident to make online purchases is because several companies are not transparent. If you are running an online ad, you have to make sure that you are adding all the details and specifications of the product you are selling. This is going to help to build trust.
People love to shop from brands that are true to their words and make sure that their customers receive what they have been promised. So, you need to work on that. Don't keep any hidden charges or other costs that you have not declared beforehand. A lot of them will discard your product and go away.
Keep the Background of the Video Clean –
Less is always more, right? So, keeping the advertisement video simple and short is mandatory. Make sure to film it on the backdrop of a clean and light colored wall. The area should be neat and tidy. This way, your audience can see your video clearly. 
Moreover, adding soothing music is essential to the video. But make sure it neither is too loud nor has any copyrights. Video made with copyrighted music will be removed by YouTube, which of course you do not want. 
Final Words – 
These are some of the top things you need to keep in mind when you are trying to create fitness and health advertisements on YouTube. With these tips, you can turn your audience into potential consumers of your products and see better sales for your business for sure. The use of advertisements can be a great way to promote your products and services. But, you have to do it in the right way.
So, start slowly, be patient, understand your audience, allow them to understand you and your video. Once everything falls in space particularly, nothing can stop you from flying high!