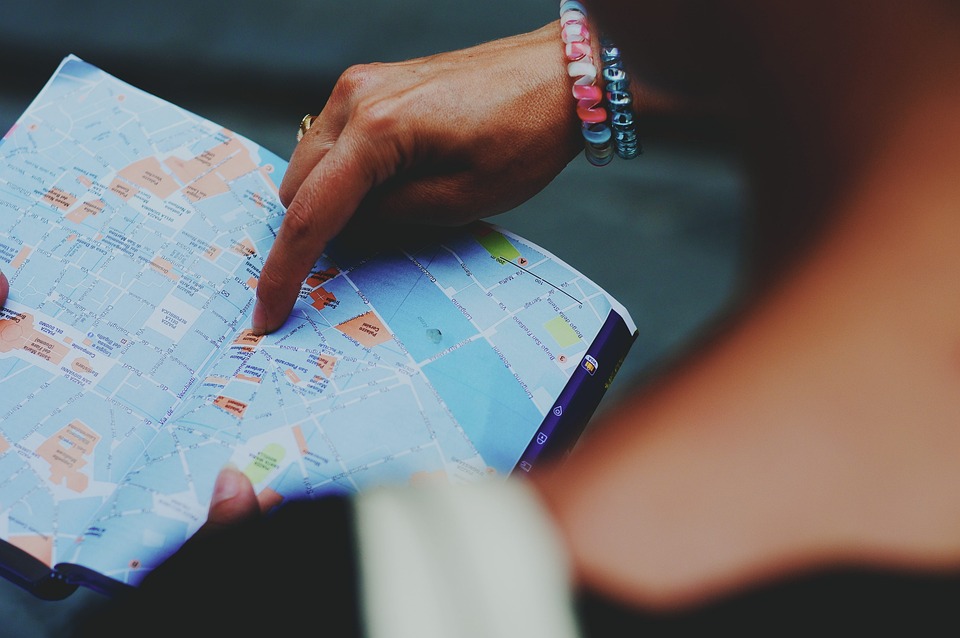 In many spy movies you have seen that a technician tracks a person current location which he shares to field agent so the agent can catch him. So if you would like to do the same and looking for best mobile number tracker with Google map  then you can try the following ways and keep an eye with live location on your device screen.
As you know in the present era, the technology has changed the way of living and now a person can travel to longer distance without any fear or loss. And in the all this the technology like gps, mobile, internet, digital maps, smart watches made the travel from one location to another very easily and affordable.
So if you are using these smart technologies and want to track someone whom you know, you can do very easily and check the live location of a person on your mobile device.
Before to continue, I would like to highlight 2 major points:
#1. Being an authorized agency, the tracking of a person is easy!
If you are in an agency like government based or an agency which is approved from government then you can track any person with a secret tracking software using their mobile number (phone should be active and connected) and the target person will not even get hint of tracking.
#2. But being a civilian, the mobile number tracker with Google map is bit difficult.
There is no such software available in market that allow you to enter number and get the live location of a person. As this practice is not permitted and breach the privacy of a person!
So is there any legal way to track person live location on google map?
Well yes, there are some 100% legal ways which you can give a try to track a person current location. It is possible if you know the target person like your son, your daughter, your family member or your friend.
And in this tracking, Google official app can help which works on all devices like Android, iOS, Windows, Mac, and Linux.
So if you would like to know the current location of a person on google map then you must sure that these 2 things are enabled on the person mobile.
Enable GPS: The gps of device should be enabled, if it not enabled the tracking won't work and you can find person.
Turn On Internet: The internet connectivity should also be enabled. In short, the device should be connected to the internet with 4g or 5g data.
So once the phone gps is enabled and internet is working then you can use the following way to track your loved ones live location on your device using the Google map.
The app of Google map is simple, secure, and free to track online location and works best on Android, iOS, Windows, Mac and Linux operating systems. So in case if you want to keep an eye on where is the person right now then you can do the following settings on target person mobile.
You can open the map app, and click on the profile icon.
Now tap on the location sharing.
You can set the time for how many hours the location should be shared location, just select it.
Now share the location link on WhatsApp, Sms, email etc.
This way you can track your family member live location and it helps a lot in crowed areas. Especially if you traveling in Asian countries like India, Pakistan, Sri Lanka, UAE, Nepal, Philippines, Egypt, Indonesia, and Bangladesh, then you should know about this as it helps to find where your are now!
So do this setting, share the location link on Whatsapp, Email or via SMS, and start tracing the live location and guys this all is free which makes it special and that's why many people recommend this method!
Third party apps
The google map is quite enough to know about the live location, but still if you need some more options then you can look for the third part apps which you can download from the app stores for free. Here is the list of phone number tracking apps that you can use to know the live location of someone else you know…
Life 360
Family Locator
Hello Tracks
Family 360
Tracky
These are most trusted and used apps which million of people use to track a person phone and live location. It works with google map and helps to find the current location of a person.
We usually don't recommend these apps because these all are just made with the help of google map and to track some else, this should be installed on their mobile too.
And guys trust me, it doesn't make any sense to install an extra app on mobile if the same you can do for free using the google map and text based app!
Final Words
So the best mobile number tracker with Google map is the Google's official map mobile app which you can use anytime for free and even you can directly use its feature in the WhatApp to receive the live location of a person.
Just request for the live location on WhatsApp and you can then track him/her for free.
In addition to that, if you just want to find a person location by number, then guys it is not possible as a civilian or simple mobile user. You have to be a part of an authorized spy agency where they have full access on every incoming and outgoing signal and full right to breach the customer's privacy under certain circumstances.
Being an ISP employee you can also trace the live location of a person as you have everything in your system like person name, email, address, alternate mobile, and history.
But guys  remember sharing this personal information with others without the consent of a person is illegal and this will be violation of privacy hence there is such mobile number tracker with google map that can let you know about the live location of a person with name, address etc.
Just use the official google map and request person to send live location. If you are a parent and want to keep track your children then you can create a live sharing link using google map and then track them for free as your are a parent and you have full right to check your children activities.
Have any more doubts? Please let us know in the comments and don't forget to share.