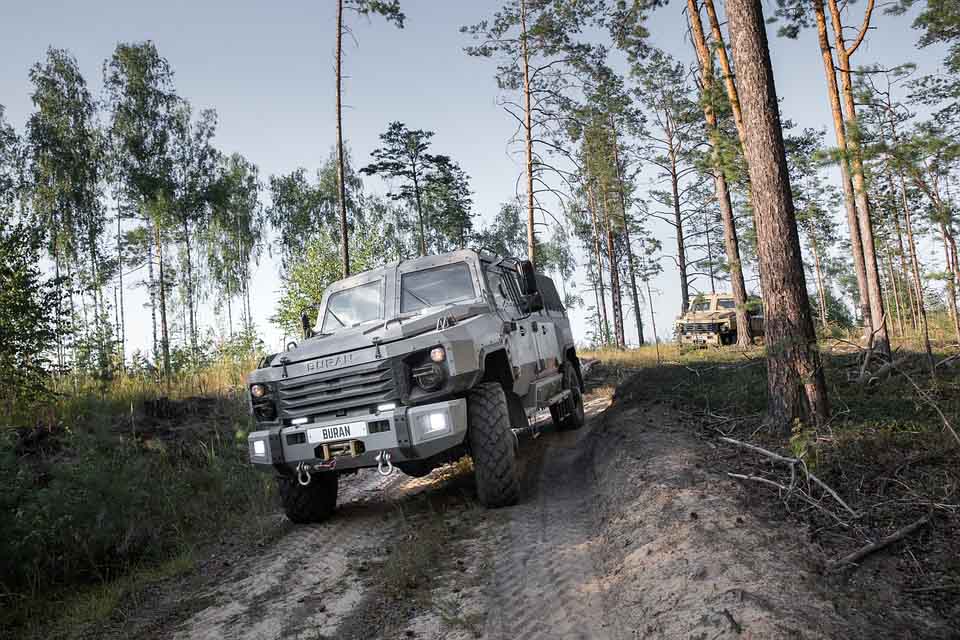 Design a 3d truck as per your knowledge and skills using the best virtual truck customizer apps and websites for free in 3d online on mobile or PC!
Well guys if you would like to take your engineering skills to next level and want to give a complete insight of final product and services to your clients then a truck customizer app can help you a lot which you can use for free on your Android or iOS mobile and even with the help of some websites you can customize the truck in 3D online via the websites.
Let's have a look at some of best and top quality virtual truck customizer apps that you can use to built the design of truck in 3D with proper exterior and interior.
Top 7 Virtual Truck Customizer Apps and Websites List
1. 3D Tuning

The most complete customization service on our list, 3D Tuning, outperforms its rivals. For truck aficionados, 3D Tuning is the preferred solution because of its broad range of options and user-friendly UI design. Simply click the "Truck Configurator" link on their website to get started, then feel free to express your ideas.
The most downloaded truck customizing app on the market is 3D Tuning, with over 10 million downloads on both iOS and Android. Your truck may be made genuinely distinctive by customizing everything from the outside color to suspension improvements. You're sure to locate your favorites with the app's wide range of truck models and brands.
3D Tuning takes care of everything, including fenders, mirrors, grills, and tail lamps. Your creativity is the only restriction. Additionally, 3DTuning.com allows you to access your works, ensuring a consistent user experience across devices. 3D Tuning has you covered whether you're an actual car enthusiast or just want to show off your ideal truck to your pals.
2. Ultrawheel.com

Ultrawheel.com is the website to use if you have a stronger preference for off-road vehicles and sports. This website offers a large database of cars, dealers, and choices for modification specific to these groups.
Enter the year, make, and model of your truck into the configurator dashboard to begin experimenting with different color schemes, wheels, and other details unique to your selected vehicle. Even if there aren't many selections, they're all excellent. After you've perfected the design of your truck, the handy drop-down menu makes it simple to locate a nearby dealer.
3. Automobiles.honda.com

Honda lovers, rejoice! If you have an affinity for Honda autos, automobiles.honda.com provides an easy way to personalize your ideal truck. You may be confident that your car will be brand new from Honda, guaranteeing excellent quality and performance.
To begin customizing your truck, choose the year, make, and model and press the "create" button on the dashboard. There are many different truck options available on the site, and each one may be customized to your liking. Try a variety of things to create the ideal truck for your requirements.
After that, pick "see your build summary" to obtain a detailed cost breakdown of your truck's customization, including all of the chosen parts and add-ons. You may also experiment with car photo editing to give your work an additional polish.
4. Interactive Garage

We found Interactivegarage.com, the greatest place for vehicle aficionados, through our investigation. The greatest goods for your truck are easy to find with an intuitive UI. Let us know the year, make, model, and type of truck you are interested in first.
From there, you can select roof racks, front bumpers, paint colors, and further options. Conveniently located at the bottom of the page, the website even assists you in locating the best price option. You can contact the manufacturer for more information, purchase specifications, and dealership suggestions by selecting "email car construct."
5. Fueloffroad.com

Fueloffroad.com is a distinct competitor on our list because it specialized in wheels and serves online merchants. Their reputation for producing high-quality wheels is well-earned, despite the fact that personalization options may be limited. For future reference, you can also capture screenshots of your dream car.
This site uploads the new wheel options with latest tires. So you can take the ideas and add the new tire options while building the truck in truck customiser simulator app.
6. Use bumper stickers to add personality
Custom bumper stickers are a great option if you're searching for an easy and fast way to customize your truck. These adaptable stickers may effectively communicate information, promote events, disguise scratches, and act as branding tools. A large selection of customised bumper stickers are available from Customsticker.com. These stickers can be used for political, religious, or athletic events as well as for business promotions.
With personalized bumper stickers, you may show off your company's emblem, cheer on your preferred sports team, or voice your political opinions. They are a quick and simple method to add distinction to your truck.
7. Select the Visualization Tool by GM
On their website, there is a special visualization tool for GM vehicle enthusiasts. Go to "Vehicles" and then "Trucks" on the home page to get started. Select your favorite model and customize your truck with an array of available trims, colors, and extras.
Remember that you can only choose from GM models and brands, even if GM gives more possibilities than Honda. After you've made your pickup exactly how you want it, a nearby fleet specialist will get in touch to finalize the details, including price.
Final Words
Customizing your pickup vehicle has become a fun and accessible project in the digital era with brand new cutting-edge technology apps.
Making sure you enjoy driving your dream truck is the key to creating it perfectly. Look through the applications and websites on this list to customize your truck to fit your style and personality.
Being a freelancer or agency owner these application help to create awesome and new designs of truck. You can show how the final truck look like and what you can provide so everything look awesome.
By using these truck customizer apps you can save time and effort. Not only this, by using these applications you can design the interior and exterior of a truck, you can even add stickers, you can also add and try the color combinations.
This is also best option for those who would like see the final truck look and want to know how much does it cost to customize a truck.
So if you haven't tried about these apps or software, then I would recommend you must try them and don't forget to share.