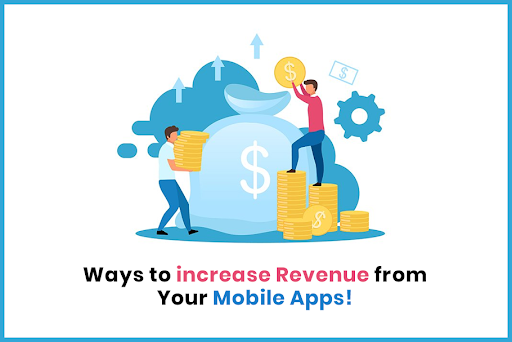 If you've recently set up your own business, it's understandable if you haven't yet got around to considering a mobile app for your products or services. There are lots to think about when you're just getting started, after all.
But when the months pass and you settle into a new working routine, you should start to think about having an app for your business. Whether you choose to make an app or hire a professional, it can help you see a substantial increase in revenue in both your online and physical stores.
Developing a mobile app is often more involved than people think. Assure you are working with a mobile app developer who is willing ot explain the process to you.
Here are some of the reasons why having a company app will increase your revenue today:
1. It Increases Your Digital Presence
In the digital marketing world, being present and active across as many different platforms as possible is the key to success. It's estimated that 96% of Americans own a smartphone of some kind, and the majority of smartphone users will download apps onto their devices. Giving smartphone users the option to download your app can link to your website and social media channels, helping you to get seen by a wider audience.
2. It Can be Used for Incentives
Many businesses use rewards as an incentive for customers to download their smartphone apps. For example, you might offer a loyalty program, where users get a free product or service after so many repeat purchases, or a small discount off all products just from downloading your app. In many cases, though incentives can result in a small financial loss on the surface, they help you to increase your revenue by encouraging purchases that your customers may otherwise not have made.
3. It Can Increase Customer Engagement
The majority of us use apps on our phones for the speed and convenience they provide. On an app, you can easily access the things you're looking for without having to wait extra-long loading times or searching through Google. If your customers just fancy a browse of your products or services, they can easily do so at the touch of a button. The simplicity of using your app will encourage customers to engage more frequently with your business.
4. It Allows You to Personally Reach Customers
One of the biggest advantages of an app is that you can set and control the notifications that are sent out to users who have downloaded the software. Of course, users always have the option to opt-out of all notifications if they choose, but many will appreciate being given access to relevant news, discounts, and updates relating to your business through simple, no-fuss notifications. Being able to personally reach out to customers with discounts and deals that may entice them will help you to generate more sales in the long run.
5. It Encourages Loyalty
When a customer has your app on their phone, they're likely to visit it every now and then for a browse or to make a purchase. If you have the right loyalty programs in place, you'll be able to encourage customer loyalty much more successfully, helping to increase your revenue with virtually no effort on your part.