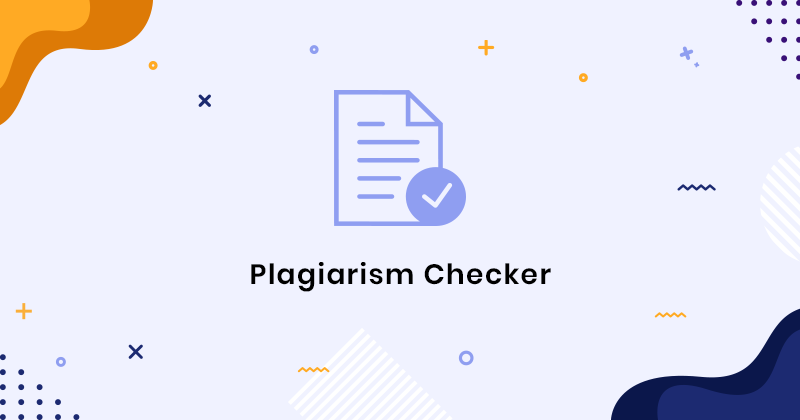 Marketers, students, and many other professionals have become increasingly vigilant when it comes to the detection of plagiarism in their content. This is largely due to the awareness of the consequences of plagiarism. Also, there have been huge developments in the creation of online services to help check plagiarism. These advanced tools are known as online plagiarism checkers.
Check Plagiarism with The Best Tools
Running your assignments and articles through an online plagiarism detector is a short and speedy process at the end of your writing process. Therefore, it will be worth your time to carry out this additional task before the submission of your work.
Now the main question is, which is the best plagiarism checker out there? To check duplication, you cannot just rely on any tool, as you need to make sure you are using a reliable platform that generates accurate results. The tools mentioned below are reliable names in the market these days.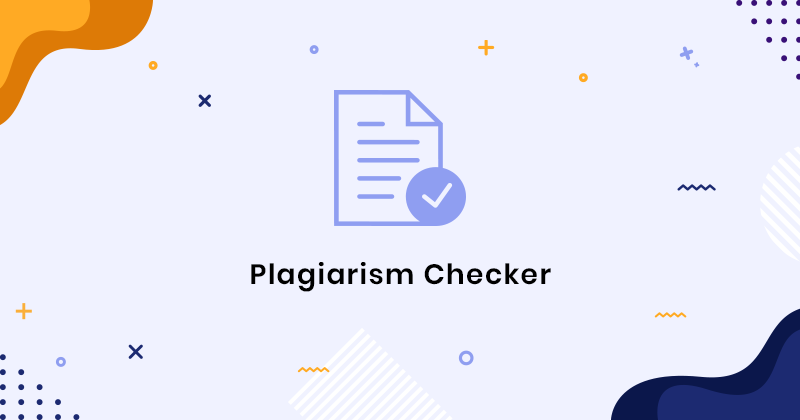 –          SmallSEOTools
The incredible free platform offers an online plagiarism checker with unlimited checks. Online marketers who check duplication of their website content from time to time can also scan using a webpage URL in this copyright checker utility. Small SEO Tools also offers grammar checks and rephrasing services to remove duplication and make better content that standout in SERP. Get access to this tool by visiting https://smallseotools.com/plagiarism-checker/.
–          Grammarly
Grammarly is undoubtedly must-have software for writers. One can fight plagiarism and improve their writing as well by using the proofreading functionality of this amazing online tool. However, Grammarly is paid software and does not offer plagiarism services in its free version.
–          SearchEngineReports
Search Engine Reports is another platform that's providing the plagiarism checker service. The tool is fast and efficient, as it generates results in a few seconds. It's free of cost tool that allows users to check plagiarism from a file containing up to 2000 words.
Why Check Plagiarism with Duplicate Text Finders?
Many people are reluctant to use a plagiarism detecting tool. The reason is mainly the confidence in their work, as they believe there is nothing to prove, and their work is 100% original. However, you will be surprised to know that even if you produce the entire content on your own, there will still be chances you might find bits and pieces of plagiarism in your text.
Humans are prone to making mistakes from time to time, and using plagiarism checkers is highly recommended. To convince you further, let's talk about the main benefits these programs have to offer.
Plagiarism checkers provide instant results: Copy and paste your content in the plagiarism detector tool and wait for a few seconds till it returns the results. These tools are fast and robust, generating instant and accurate results. You can have your bulk work checked by these tools with ease and without investing much time.
Cross-check work against a wide range of databases: The advanced plagiarism detecting tools can check plagiarism from a huge range of internal and external databases. Instead of using various programs for each database, using just one program will be enough to search the entire web.
You will be deterred from copying content: Back in the day, copying content was convenient as there was no way one could get caught. With time, things have changed. The powerful plagiarism tools can check plagiarism with accuracy and detect plagiarism from even paraphrased sentences. There is no way one can get away with copying small parts of sentences in their work anymore.
Getting caught with stolen content can seriously jeopardize your reputation. Hence, to avoid this from happening, it is always a good idea to produce original content. To further verify your work, you should use a plagiarism checker and build the credibility of your work.
Builds confidence: Submitting assignments for students can be quite stressful. In fact, even for professional writers and marketers, publishing duplicate content could land them in legal formalities. So, why make things worse when you can use a plagiarism checker? When you check plagiarism using these tools, you can relax, knowing that there would not be any issues with the information you have used from the external sources. A plagiarism detector highlights the similar sentences that you can easily tweak a bit.
Find more sources: When you run your content through a plagiarism checker, you will come across websites that contain similar wordings as yours. If you have not used these sources during your topic research, then maybe it is just a coincidence.
Using the additional sources, you can further deep dive and add in the relevant information that you come across. Just make sure you scan your work for plagiarism again, as you may have unintentionally written something similar to the original text.
Improve your paraphrasing abilities: When a plagiarism checker identifies similarities in your work, the tool gives you a percentage to show how similar the wording is. The software will prove to be a useful tool to improve your paraphrasing abilities. This way, you can also practice lowering your similarity percentages in your future work.