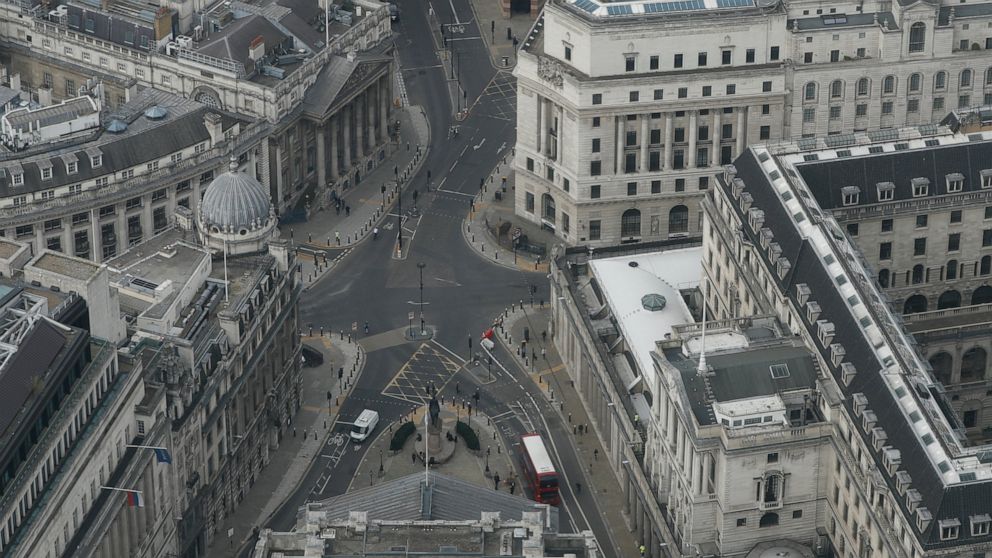 The last 21 years has seen a big incline in digital demand, mainly due to the impact of the internet. This has led to businesses and ventures usually operating within the city centre having a more online presence. Some have had to catch up quickly due to the impact of COVID-19, but in general there has been a swing in moving online, totally transforming them.
Art Classes
Starting with art. Traditionally, art museums have been a highlight of any city visit. With historic pieces and must-see views.
Now, thanks to the wonders of the internet, we have seen independent art museums and studios offer their creative pieces online for viewing. Sometimes this will be a fee, sometimes it's free but advised to donate.
What these independent studios are doing differently to city tourist traps, is that they can actually offer you a service in the form of art classes.
Art classes online have many benefits, such as being able to learn at your own pace, with either pre-recorded lessons or live with a teacher, from the comforts of your own home.
Online digital art classes can come in a variety of forms. It could be classic paintbrush style art, on a webcam or something such as photoshop or canva or pain program tutorial.
Drawing via a digital pen on an iPad has become increasingly popular. It's a very tricky style to master but can look incredibly beautiful. Which is why you'll see a lot more digital art online these days, as the community really supports each other and trains people.
Yoga Studios
There is no doubt that we've seen yoga sessions gain popularity during lockdown. Before COVID-19, yoga, indoor exercises,  and meditation wasn't a popular hobby and was perhaps even looked down upon.
Now, especially with everyone being forced indoors, it's been seen as a great way to feel good and exercise.
What most people didn't realise, is that yoga is all about controlling your breathing. Gaining back this control is really a great method of relieving anxiety and setting up your day for success.
This is why yoga classes online have been so popular. You probably would have heard about Joe Wicks, the workout coach who started going viral during the first lockdown, due to his charisma and start guides. It's really found a place within our society.
If you're not sure how to get started with yoga, there are a variety of different classes available online, especially on YouTube. There are also guides on what poses you can do, and how they work, so you can get the best out of your body.
Casinos
UK online casinos have existed for a number of years now, perhaps even before anything else on this list, due to its popularity.
The benefits are that you get to play, sometimes at Vegas level high stakes, all classic traditional games. Such as poker, roulette and blackjack, amongst others.
In fact, there are so many casinos available to play at, that you might just get overwhelmed when searching, and not know what games and outlets work for you.
Fortunately, in this modern age, there's a solution. There is a website called Onlinecasinos.co.uk that lists all major online making money games. This  offers a number of games of your interest. Like many popular PC games, you can join anyone and play the games!!
Much like a community notice board in a city centre hall, they are there to advise you of what's around and what is best. It has a real spirit feel to it. Online Casinos is a great site to check out to see how you could get started.
Bars and Pubs
It might sound strange at first to imagine bars and pubs being transformed online, but we are starting to see it more and more regularly.
Obviously, the experience is different. The main attraction to online pubs is being able to use services not usually common in a physical space.
Such as, ordering unique beers and wines from across the world to try, learning how to make the perfect cocktail and even participate in virtual tasting sessions.
Much like traditional wine tasting, virtual tasting is where a group of intrigued enthusiasts engage in trying different wines and discussing the flavour and texture.
When you sign up to these online classes, everyone will be sent a small sample to be tried on the day in question.
It's a little bit different but has certainly seen a rise in sign-ups and helped freshen up the industry, keeping it alive during the pandemic.
Restaurants
A lot of restaurants and cafes have had to adapt fast to changing consumer trends. Especially when it comes to the internet.
Not having a decent website can really put people off from ordering food, and not being available to order via an app is also crippling.
App based ordering has really transformed the restaurant business. People, who didn't want to leave the house for whatever reason, could simply look at their phone and browse cuisines to see what stands out for them.
Aside from the benefits of having a more digital footprint, we've also seen some eateries and kitchens offering cooking lessons and tutorials for their famous dishes. Wagamama's did this a lot during the first lockdown, allowing their customers to enjoy their dishes at home whilst their own kitchens were closed.
Libraries
Libraries themselves have seen themselves become digitalised for a number of years now. In fact, most public libraries will have a website set up for you to browse what's in stock, and will actually have purely digital reading materials available for rental or purchase instantly.
Amazon has also become a digital library or sorts, offering both books for purchase and e-books for rental using their Kindle devices.
As well as traditional library events and services, there are also online book clubs available to avid readers. Usually this would be an event in a public hall but thanks to services such as Skype and Zoom, you can now engage with other readers easier than ever no matter where you are in the world.