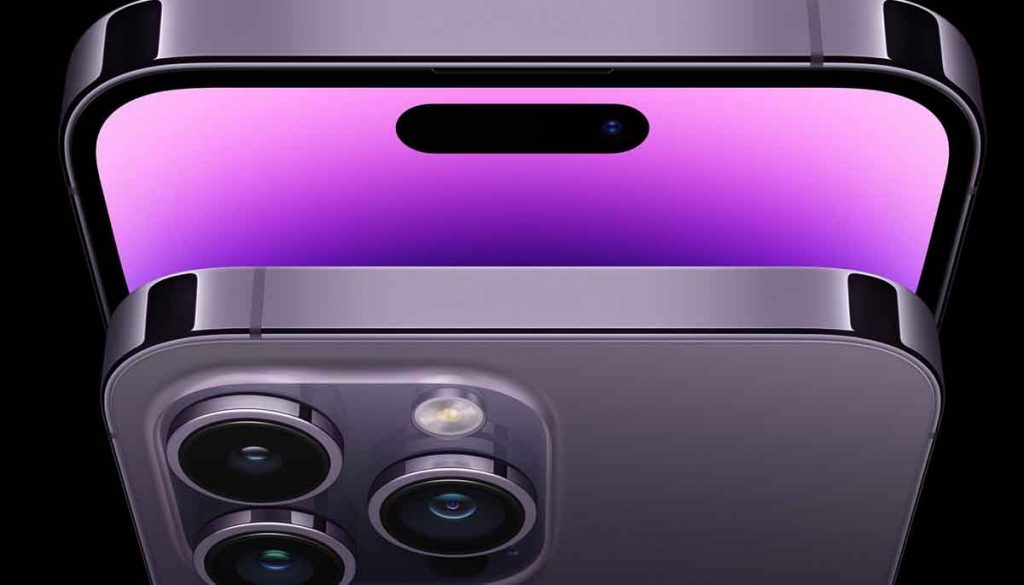 Finally the Apple has lunched new iPhone series on 12 September 2023 with latest models known as the iPhone 15 and 15 Plus and iPhone 15 Pro and 15 Pro Max. In this launch Apple promoted the iPhone 15 pro and pro max as the lightest model which is packed with titanium frame and both model offers more durability than steel body frame.
Apart from that there are some slightly changes in the camera which now can offer better shots even in the very low light condition. So if you all well compare the iPhone 15 pro and 15 Pro max with previous generation of iPhone 14 Pro and 14 Pro Max you will find the following has been changed…
Titanium frame is added instead of steel frame
A17 bionic chip added which world's fastest.
Type-C charging port instead of lighting port.
Camera setup and focus range is improved.
Optimized and powerful iOS 17 with updates.
As we know guys, each and every year Apple consistently pushed the boundaries of innovation, and the iPhone 15 Premium models like 15 pro, and 15 pro max are no exception. With cutting-edge technology, these flagship devices from Apple offer an unparalleled user experience.
And now in 2023, the pro and pro max models of iPhone will cost you $999 and $1199 respectively.
So should you buy the new iPhone 15 pro and iPhone 15 Pro Max? Well guys the choice is your, but here we are going to let you know the 10 reasons why you should buy the iPhone 15 pro models.
#1. Type C Charging
Earlier it was speculated that, Apple will offer faster charging on the iPhone 15 than its predecessors by abandoning the Lightning connector in favor of the USB-C port.
That news was excellent for iPhone owners who have awaited faster charging rates.
But that's not true, as per a report shared by some users it appears that the iPhone 15 Pro still maintains the same 20W charging speed that Apple has used for quite some time.
This is very small upgraded as per the pro models because this the only thing that have been added or replaced in the pro models of iPhone 15
So it doesn't make any sense you should replace old pro model of iPhone with new one.
This would be a biggest mistake because it would not be best to replace old iPhone with new iPhone only for usb type c which nearly cost less than $20 in the Android smartphones and apple will charge (if you with trade-in option) around $429 for the 128GB model.
#2. Same Camera like 14 pro

The iPhone 15 Pro Max will feature an upgraded camera system that takes mobile photography to new heights. With a triple-lens setup (comprising a wide, ultra-wide, and telephoto /periscope lens) and LiDAR technology, Apple users can easily capture stunning photos and videos with exceptional clarity and detail, even in the low-light conditions.
Those who love to create videos they can also use the cinematic feature of iPhone camera and record high quality videos in 4K @60 fps with clear sound quality.
And guys the cool point is that, the new iPhone 15 pro max will have a periscope lens which will capture crisp and clear images. So this time, if you will zoom to click an object from a distance then you will get a clear / non-pixelated photo.
But if you looking for the iPhone 15 pro, then nothing has been added. The camera setup is still old but a bit improved to capture photos in low light condition.
When you put the 14 pro and 15 pro side by side they you won't find any difference. The changes in the camera area are minor and it would not be as per your expectation.
#3. A17 Bionic chip

This time the pro and pro max models of iPhone 15 will have the latest 3nm A17 Bionic chip, which delivers unmatched processing power.
As it is only a 3nm chip (manufactured by TSMC),  you can expect up to 35% better efficiency in terms of power consumption. With a 6-core CPU and a 4-core GPU, this chip enhances performance across the board, making multitasking and resource-intensive tasks seamless.
Again the A16 chip is far good to handle the daily tasks and still the chips 2nd fastest chip in the mobile market and it can run all operations very smoothly.
#4. Connectivity
In the name of fast connectivity, Apple has not provided anything to users.
The iPhone 15 Pro, Pro Max will support lightning-fast 5G connectivity, allowing users to experience blazing speeds when browsing the web, streaming content, or downloading large files. This future-proof feature ensures a smooth and lag-free online experience.
Additionally, you will also get the benefit of Wi-Fi 6E which is the latest version of Wi-Fi technology and promises faster downloading and uploading speeds and improved latency.
The connectivity features are same no change – copy and paste!!
#5. 120 Hz Refreshed Rate Display
Nothing has been changed in this area too, the display is same, display size is same and so refresh rate is same!
Equipped with a ProMotion display, the iPhone 15 Pro models will offer a silky-smooth visual experience having display size of 6.1 inch for iPhone 15 pro an 6.7 inch for iPhone 15 pro max.
The 120Hz refresh rate ensures buttery-smooth scrolling and improved responsiveness, making every interaction with the device feel incredibly fluid. Using the iOS settings you can change the refresh rate to 60Hz in just few taps!
#6. iOS 17
iOS 17 is not a big thing that encourage you to buy iPhone 15 pro and pro max models.
Those who using the previous generation of iPhone like iPhone 14, iPhone 13, 12 and 11, they all will get the iOS 17 and they all who own old gen iPhones can experience the iOS 17 features.
When the new series of iPhone will launch by Apple in September 2023, all models will preloaded with the iOS 17. The latest iOS 17 introduces a range of new features, including enhanced privacy controls, redesigned notifications, improved FaceTime capabilities, and more. This seamless integration of hardware and software ensures a smooth and intuitive user experience.
#7. No Fingerprint / Touch ID

Its been a long time still apple not provided the fingerprint sensor,
Recently in the iOS 16 updates like iOS 16.4, Apple's Face ID technology has been further improved. Now it is offering faster and more secure facial recognition.
People were expecting that in iPhone 15 series Apple will bring the touch ID but still a big disappointment and once again Apple users have to use Face ID.
The advanced TrueDepth camera system accurately maps the user's face, ensuring quick and reliable authentication for unlocking the device and authorizing secure transactions.
#8. Same Storage Options for Read/Write
Nothing has been improved in this department too  like 14 pro, the iPhone 15 pro will offer 128GB, 256GB, 512GB and 1TB storage options while the pro max will offer 256GB, 512GB and 1TB storage options which you can use to store raw photos, videos, apps, and files without constraints.
#9. Same RAM

According to a new report from Taiwanese research firm TrendForce, there could be improvements to both RAM amounts and speeds across the iPhone 15 series, but when you use it you won't find any difference.
All model of iPhone 15 using the LPDDR5 RAM, which are enough to handle the  multi-tasking and you can play heavy games very smoothly for long time without any lag or heat issues.
The same RAM type is available in the 14 pro and pro max. So it doesn't make any sense to buy 15 pro and 15 pro max!
#10. Side Touch Button Design

Apple has always been known for its attention to detail in design, and the iPhone 15 Pro Max and iPhone 15 Pro is no exception.
With its premium materials, sleek aesthetics, and robust build quality, this device exudes sophistication. The Ceramic Shield front cover and durable stainless steel frame provide added protection against drops and accidents.
This time the pro models will come with a touch button. This is true this has improved the design of phone but it won't make any big affect as you will hardly use it.
#11. Dull Color Options
The colors of iPhone 15 Pro variants are dull such as Blue Titanium, Natural Titanium, White Titanium and Black Titanium.
These colors give dark effect and makes you feel like something has stolen from your life.
As we know the iPhone 14 pro colors, they all were very good like Deep purple, Gold, Space Black and, Silver. These girls gives postive vibes and when you hold it in your hand you can feel the energy.
The colour options of 15 pro and pro max do not look pretty compared to the vibrant and bright colour variants that are offered with iPhone 15.
Moreover, as per industry experts, it is likely that Apple has chosen these bland colours due to the titanium design of the smartphone.
Final Words
So overall if we compare the pro and pro max models of iPhone 15 with previous gen of iPhone 15 then you will only get a type-c charging port and titanium frame design. Apart from that noting has been changed in the iPhone 15 pro and pro max.
Here's what good and what's bad in the iPhone 15 pro and pro max:
What's Good
Is the charging port changed to type-c? ✔️
Did the new titanium frame make the phone lighter and durable? ✔️
What's Bad
Same camera setup
Same storage
Same design
Same connectivity
Same display
Same refresh rate
Same price starts $999
Dull colors
Same charging speed
So overall if you put the iPhone 14 pro and 15 pro side by side or 14 pro max and 15 pro max side by side you won't find any difference a part from the type-c port.
In day to day activity the 15 pro slightly perform better than 14 pro due to A17 3nm bionic chip but it doesn't make any sense to spend $400 extra just to experience the type-c port phone.
The iPhone 15 pro and pro max are the same replica and we suggest you if you own the 14 pro and 14 pro max then don't buy it.
But if you using the old generation like iPhone 13 pro, 12 pro and 11 pro then it would be better to upgrade to new iPhone 15 pro or pro max as they are 5G packed phone and offer better camera.