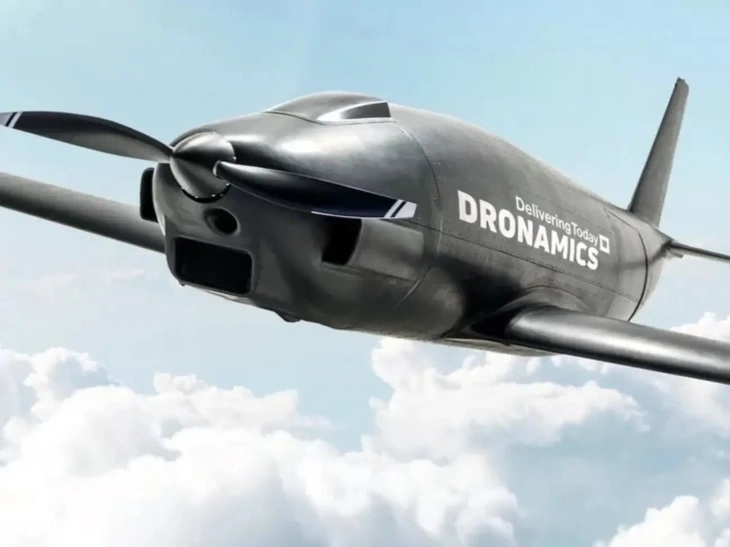 Cargo drone airline Dronamics, headquartered in London, UK, has collected $40 million in pre-Series A funding so far.
Strategic Development Fund (SDF), the investment arm of the Tawazun Council in Abu Dhabi, United Arab Emirates, was one of the investors alongside Founders Factory, Speedinvest, Eleven Capital, and others.
Dronamics is a company led by co-founder and CEO Svilen Rangelov. Dronamics is a company that specialises in the design, construction, and operation of big, long-range drones for the transportation of goods.
Their main product, the Black Swan, can transport up to 350 kilogrammes (770 pounds) over distances of up to 2,500 kilometres (1,550 miles) at speeds of up to 80%, costs of up to 50%, and emissions of up to 60% lower than competing methods of transport, including airfreight. This paves the way for next-day delivery across great distances in many markets, including the pharmaceutical and food industries as well as the online retail and maintenance component distribution sectors.
The investment in Dronamics' funding by the SDF venture capital division is a precursor to the formation of a UAE-based joint venture, which will increase Dronamics' capacity and facilitate the eventual establishment of Dronamics' operations in the UAE as one of the main hubs for the Middle East and North Africa region. Via the formation of a manufacturing and operations JV, SDF will become an important investor and partner in the UAE-based joint venture.
Dronamics received the $40 million in addition to a €2.5 million ($2.7 million) grant from the European Commission's deep-tech European Innovation Council (EIC) Accelerator programme and a €12.5 million ($13.45 million) material commitment from the EIC to support Dronamics' Series A round.