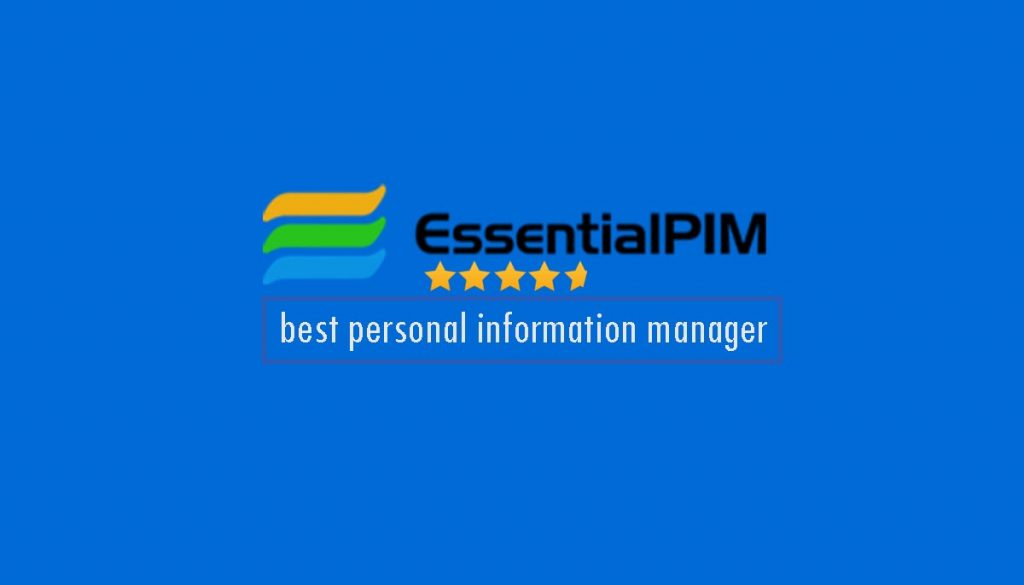 When you think to organize your business goals and daily tasks more efficiently then EssentialPIM lets you manage your calendars, tasks, notes, contacts, passwords, and email all in one place. This software is quite easy to use and can easily work with Widnows, Android and iOS.
EssentialPIM is considered as the best personal information manager to manage personal data. It is all ready to use in just a few clicks and will let you to manage your all personal information without any issue!
If you use smartphone then you can synchronize EssentialPIM with your Android and iOS devices using (EssentialPIM) official app. This way you can manage your productivity!
In addition to that, if you're an active user of cloud apps don't worry, you won't have to change anything about your workflow. The EssentialPIM can be used with all popular cloud services including Google Calendar, Drive, Contacts and Gmail.
All your tasks and notes are available offline so you can continue working even without the internet and still have all the information you need at your fingertips.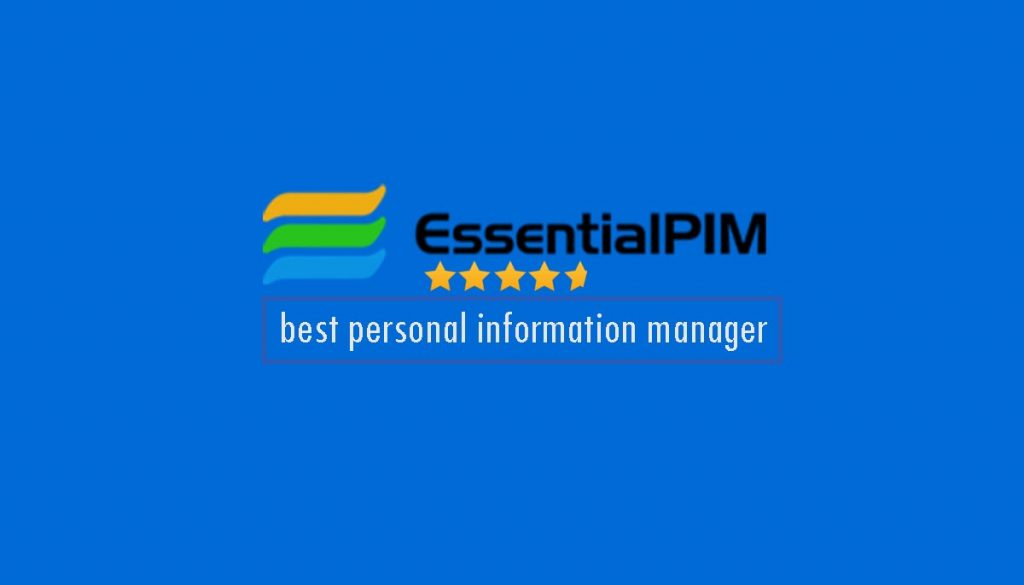 EssentialPIM – How it Manages and Why it is best?
As we now know EssentialPIM is powerful and it is considered as one of the best personal information manager software. It is packed with multiple modules which makes the work process very easy. Now let's take a closer look at how the main modules of this software works…
#1. Calendar Module
With a calendar module you can manage your daily tasks and monthly schedule you can also mark important tasks in the to-do section and measure their progress.
#2. Notes Module
In the notes module, you can make notes as text, pictures, and tables or even you can prefer bright and convenient sticky notes.
#3. Contact Module
In this you can store all personal and business contacts. This module also allows you to find the contact in just seconds using convenient search and powerful filters.
#4. Mail Module
EssentialPIM also supports mass messages so you can send newsletters and announcements to all of your contacts in just 1 click.
#5. Password Module
Password module securely stores passwords and other private information. Work with your Gmail and other mail accounts both online and offline.
#6. Tasks Module
The task module of this software is the ultimate feature. Using that you can create/add new tasks, you can rename it and delete it. Furthermore in the Pro version, you can have multiple sheets of tasks or unlimited number of Task lists ensures unlimited possibilities.
What's more in EssentialPIM?
In EssentialPIM you can link one item to another.  For example – you can link a contact to a current task. This way it is very easy to understand which task belongs to what contact and hence task manage process gets quite painless.
EssentialPIM Portable version
The is the biggest highlight of EssentialPIM software. It is available as a portable version which you can simply get in a flash drive. So whenever you need, you can plug-in in the drive and run the application directly from the flash drive anywhere anytime.
As its 30 days trial is available for free.  You can download the free trial version of it and get organized today.
Many people look for EssentialPIM alternative, but seriously you don't need to check any other alternate. This is the best and recommended software to manage personal information and it works fine on Android, Windows and iOS platforms.