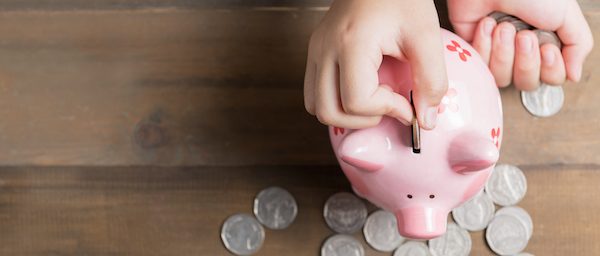 Take a close look at pretty much any company on the planet and, behind the scenes, you'll find IT networks powering the vast majority of its corporate operations. IT and computers have completely revolutionized the workplace – so much so, it's almost impossible to imagine modern business without them.
IT networks facilitate a huge percentage of processes that have become fundamental to present-day business – everything from email to databases, spreadsheets to e-commerce websites etc.
Your network – choosing whether to outsource or go it alone
The first decision you'll likely need to make when thinking about installing or upgrading your office network is whether to outsource or try and do the work yourself.
While it may be tempting to take on the work yourself, there is a simple and unavoidable truth in this equation – unless you're qualified in networking, IT, security or programming you quite simply do not possess the skills to design and set up a secure office network. Very often entrepreneurs try to cut corners (and costs) by setting up an IT network on their own but the potential longer-term headaches and financial losses almost always outweigh the short-term gains.
Rather than attempting to install a network yourself, you would be well-advised to outsource your IT requirements to a third-party provider. Specialist IT companies like HLB System Solutions have vast experience of working with companies of all sizes and types, in a huge range of market sectors. This wide spectrum of knowledge and skills uniquely positions them to be able to design a network bespoke to your exact requirements, built from the ground up.
Sharing resources saves money
Installing a network allows all your devices (laptops, desktops, handhelds, etc), to communicate effectively over the same secure connection. A network will also save you money on extra peripherals (e.g. printers) while streamlining data storage and improving accessibility among your staff. A well-designed network will also make common tasks like file sharing, website updates and processing orders considerably easier – particularly important given the current coronavirus pandemic that has seen a huge increase in the number of employees moving to remote-working.
Cloud-based storage solutions are more economical
If you attempt to install a network yourself, chances are you'll end up investing in expensive server equipment – the kind of tech that, unfortunately, dates very quickly and can be very costly to maintain. Alternatively, by using cloud-based solutions, you place the onus of maintenance, security and updating systems onto your third-party provider, freeing up value company capital for other purposes.
Bottom line: servers are expensive to buy and to run. However, perhaps more importantly, should something go wrong or you find your systems fail, you'll need to isolate and fix the problem yourself. Conversely, using a specialist IT company gives you an immediate support fallback to save you stressing about getting things back up and running yourself.
Managed IT offers increased security
Cybercrime is cited as the greatest risk facing businesses today and is expected to account for a massive $6 trillion of losses globally by 2021. Without sufficient skills or training, taking chances with your IT network leaves you wide open to hacking, data breaches or, worse yet, total data loss or system failures.
A specialist IT company will install and manage bullet-proof security across your entire network, giving you peace of mind that your data and communication channels are fully protected and, ultimately, saving you money and headaches further down the line.