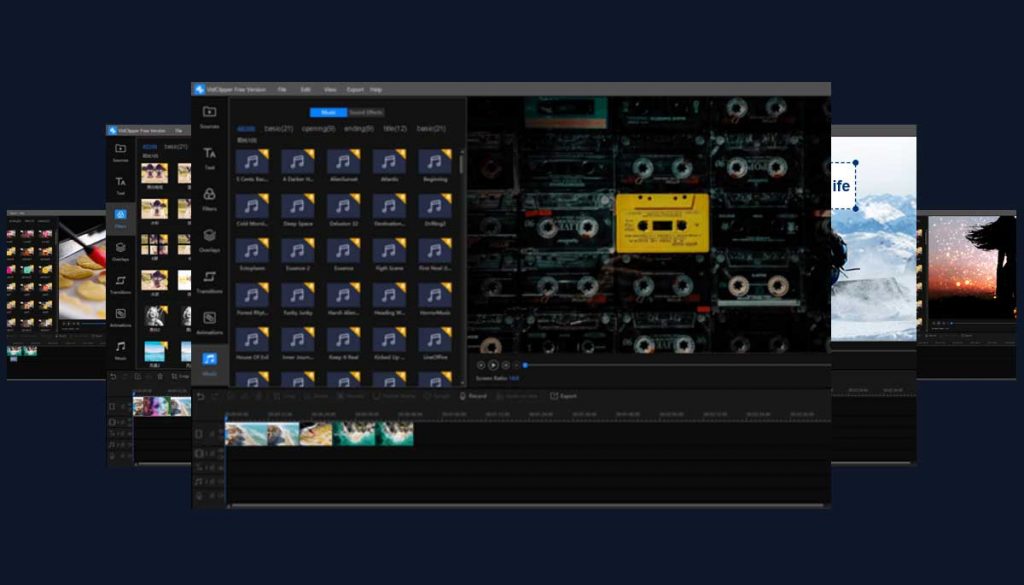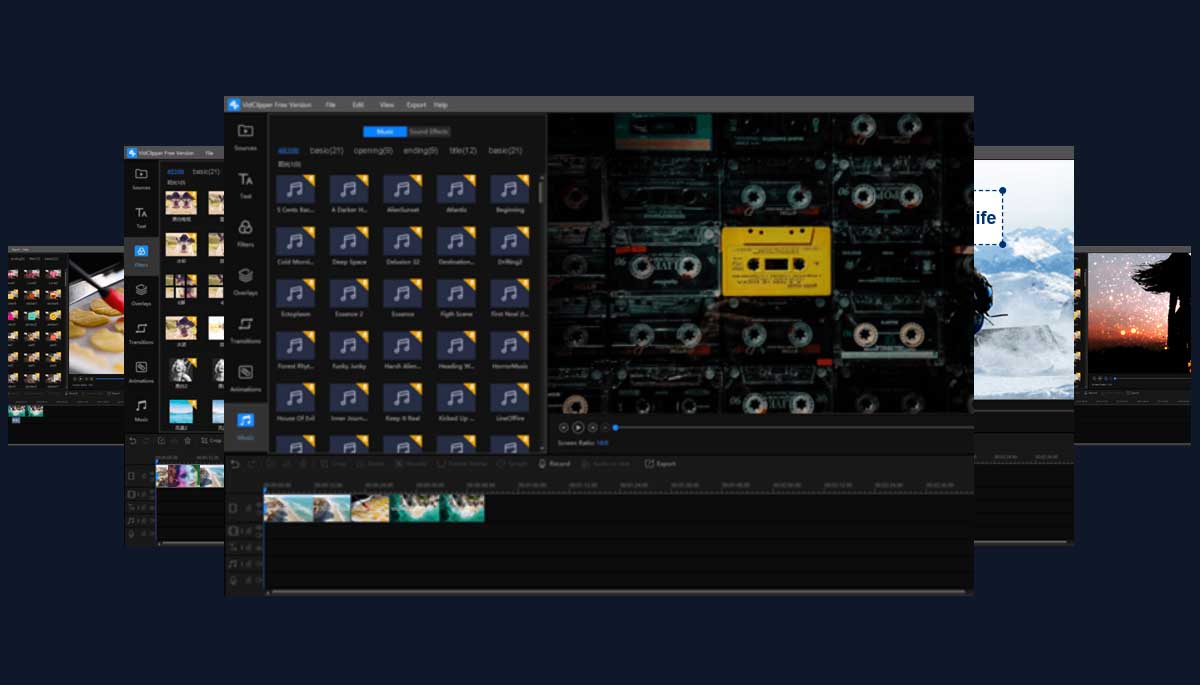 Are you looking for a solution how to make a video with pictures for Tiktok, Instagram, Facebook, Twitter or for any other presentation? Well, if that is the case then this is how you can turn your photos into video slideshow and add a background music in easy way without any video editing experience.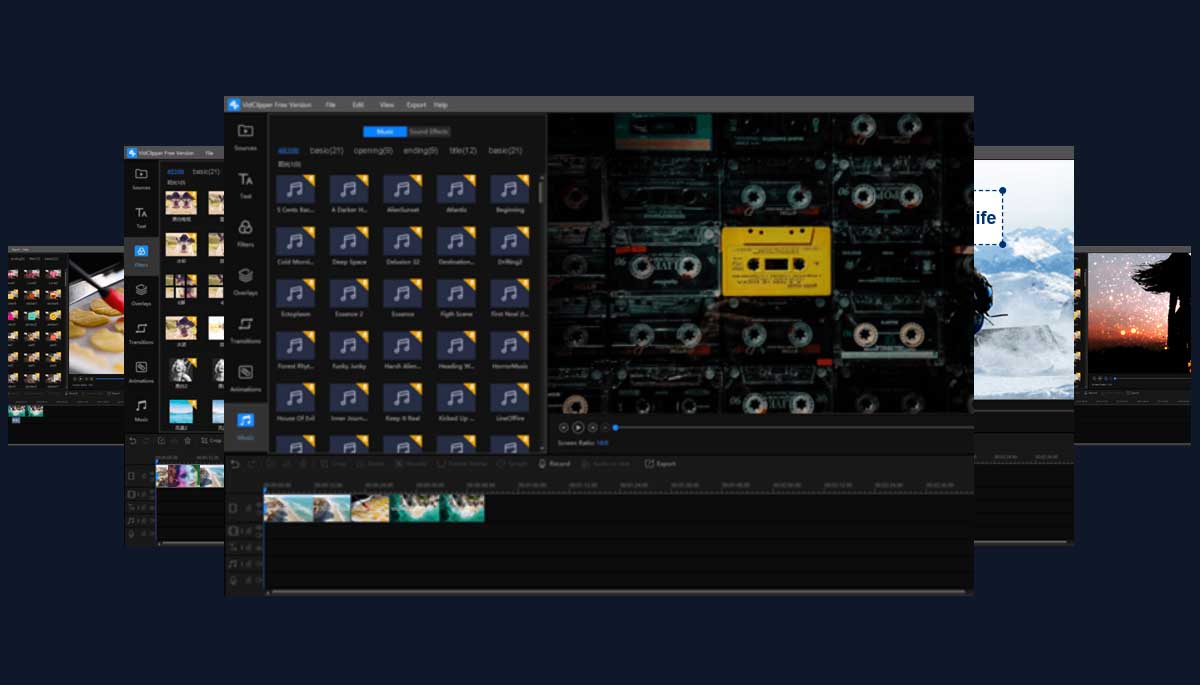 5 Steps to Make a Video with Pictures
In market, you will find a number of picture video maker applications to complete this job but the best one is the VidClipper software from tool-rocket.com that does this job quickly and easily without any issue. This software is free to download and supports various audio, video and image formats.
Using that you can do a lot of things like – you can edit videos, add effects, add style, and text transitions etc. You can simply use the drag and drop feature to create a high-quality video and export it in any video format like mp4, avi, flv etc.
Now let's see how to make a video with pictures and export it. The below steps will guide you how you can do it in the VidClipper application in easy way to turn your photos into a video with background music.
Step 1: Select Screen Ratio
When first time you open this software, you have to select a screen size. There would be 3 screen ratios i.e. 16:9, 9:16 and 4:3. The more screen ratios you can get from the file > new – https://prnt.sc/y07qbu
Now you will see 'drag to import files/click to import' option. So click on that option and select your folder path to add the images.  So up to here, all files will be in the application which now you have to add in the timeline.
Step 3: Add Files in Timeline
Whatever image/s you imported, add them in the timeline using drag and drop. You can also change the order of images as per your requirement.
Step 4: Add video effects, text effects and background music
In the transition section, you will get a number of video effects which you can apply on images one by one. To add an effect, you have to just drag and drop transition on particular image. It is quite simple!
Same steps you have to perform to add text effects on images. You can select any type of text animation and add it on a picture.
Regarding the music, as a music is also a file you can add it by importing a music file (mp3, wav) and then add it in the audio timeline below or above the video timeline. You can even prefer the pre-added free music files.
This will make your photo album attractive and interesting.
Step 5: Export video to your computer
Now your video editing of your photo album is finished. It's time to export this photo video album. So, after editing, go to "Export".
There you should name your video file and select an output format from MP4, AVI, WMV, MKV, MOV, GIF.
Set the video definition and preferences, as well as the output directory.
Now please click "Export" and wait for rendering.
This may take some time and you will get a photo video on your computer.
So, guys that's all!
If you have a ton of images and you want a perfect video slideshow with music, then try VidClipper application to create a digital photo album.
What do you think of VidClipper Video Editor?
Please comment below and don't forget to share how to make a video with pictures guide with your fellows on social media sites.