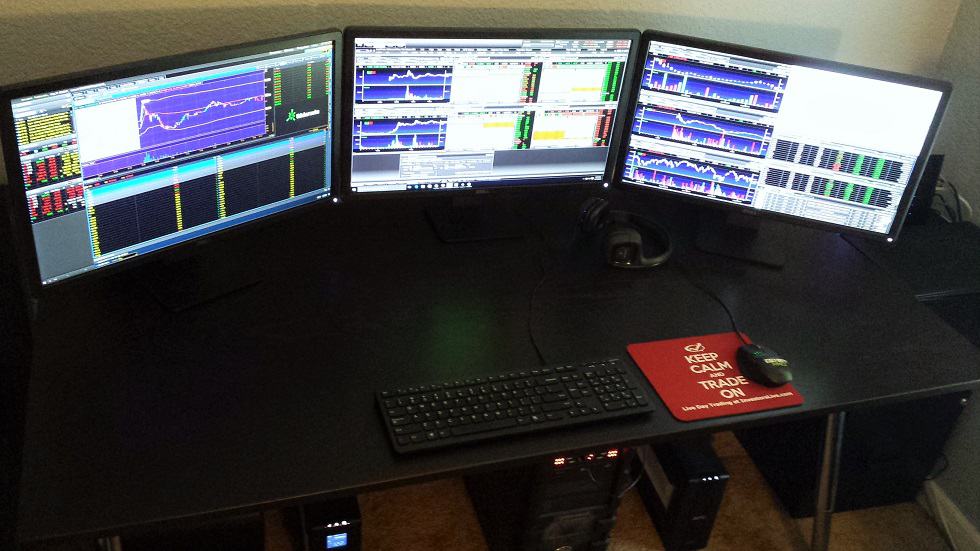 Trading is a tremendous opportunity if you're looking to work at the comfort of your home, and maybe spending the whole day in your pajamas.
But every successful trader has a number of "weapons" so to call them which he uses to superpower his skills when trading to make more money.
And one of those tools is its computer. Especially if you're trading crypto and bitcoin, using the right PC setup can be the difference between you losing a lot of money and making a lot too.
So, with a computer being such a vital part of crypto trading and all type of trading, how should you approach this project and in what you should invest to both build a great computer and a great work station? Well, we have a few things in this article for you that will help you supercharge that bitcoin calculator, and get your trading game on the next level.
Focus on Having a Balanced Machine
The first rule of investing in a computer is focusing on having a balanced machine, instead of a state of the art one. After all, this is an investment, and you would want to recoup your money fairly quickly.
As a trader, having something that can do the things that you need and do them great is far better than having a machine that is being underutilized.
So, instead of going with a full-on specked out computer, invest in one that can handle a lot of calculations quickly and easily. That's why investing in a higher grade computer chip and upgraded RAM memory can be more beneficial.
Of course, it's best to discuss this with someone who has done this before and explain what exactly you need it for. Sometimes, a better video card can be a much-needed upgrade.
Invest in a Good Monitor
This one is as important as any other upgrade that you'll do to your bitcoin trading setup. You just need a good monitor (or two).
As someone who is trading daily, you have to keep track of a lot of markets, prices going up and down, and most importantly – how the market is changing and evolving. Often a regular desktop or a laptop screen just won't cut it, as their screens are way too small to fit in all that information.
Either invest in a wide-screen monitor or consider putting some money into a dual or triple setup that you can comfortably use to keep track of everything going on.
Create a Comfortable Working Environment.
And while a computer is important, your computer station will play a huge role in your performance. After all, if you're spending long times in front of a computer, you'll need to make sure that you are working in a comfortable way.
The things that you should consider investing in most are your office chair that you spend so much time in and your desk. You would want them to be ergonomic in order to help you keep a good posture throughout the day.
However you decide to tackle and set up your trading station, just make sure you have a plan that you can follow. The last thing you would want is to spend money on things you don't necessarily need.