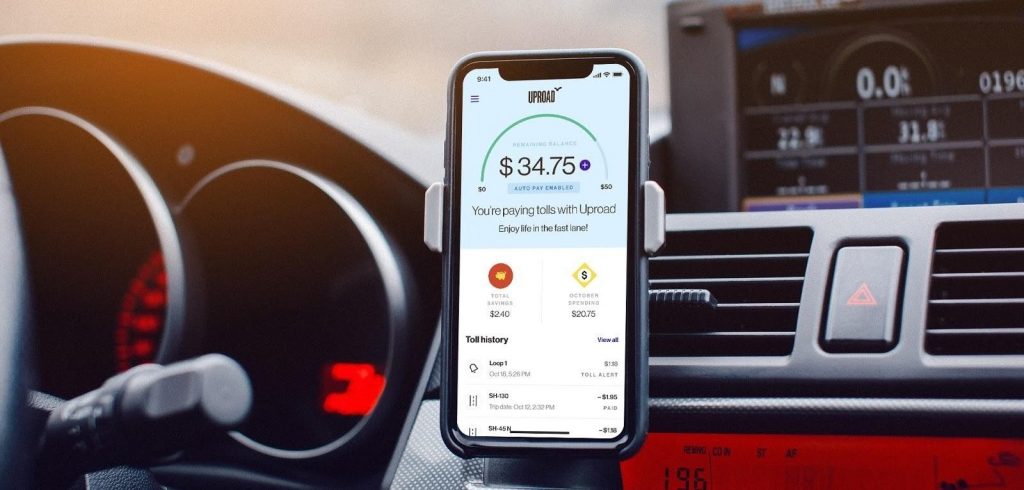 Available for free in Google Play and App Store, if you're on toll roads a lot, Uproad makes cash payments and transponders unnecessary.
Initially launched in California, Uproad but has expanded to Texas and Virginia. With more states to come on board, this app will soon partner with most toll agencies in the US. While hundreds of agencies are operating in different states, this mobile app can become your one-stop solution to pay tolls, estimate your trip costs, save money, and avoid fines.
Uproad is easy to use: each time you pass a toll, you get a push notification with the estimated pricing. While you drive, the app connects with the tolling authorities and sends your license plate information to their database. Once the agency confirms the toll amount, it's paid automatically using your account balance funds or the payment method linked to your account.
You can set your account to autopay, and the app will top up your balance whenever it gets low. This way, you won't have to worry about late payments. But you can always stick to manual payments if you prefer having more control over your account replenishments.
Speaking of payments, Uproad accepts more payment methods than toll agency payment systems or other mobile tolling apps.  You can use Venmo, PayPal, Debit, and Credit cards.
Once you've installed this app on your mobile device, add a vehicle and start using Uproad the next morning. Depending on your location, this app takes care of payment for toll roads that you took a couple of days ago, but only if you haven't met the toll agency payment deadline yet.
With Uproad, you save time, effort, and sometimes money since they have lower toll rates for some toll roads. Since Uproad sends all payments to toll agencies on time, you'll avoid fines or the high fees that some agencies charge if they have to send you a bill in the mail.
Among other convenient features, you're able to track business and private expenses separately. You can also calculate the price for your drive with their in-built trip calculator before you even hit the road. To ensure you don't pay too much for your trip, Uproad navigates you to free roads when possible.
For each toll payment processed, you'll have to pay a small fee. But frequent drivers can avoid that by getting their $19.99 yearly Premium membership, which lowers this fee.
Uproad makes your trips more cost-efficient and easy. Download it on Google Play or the App Store today and start driving tomorrow!