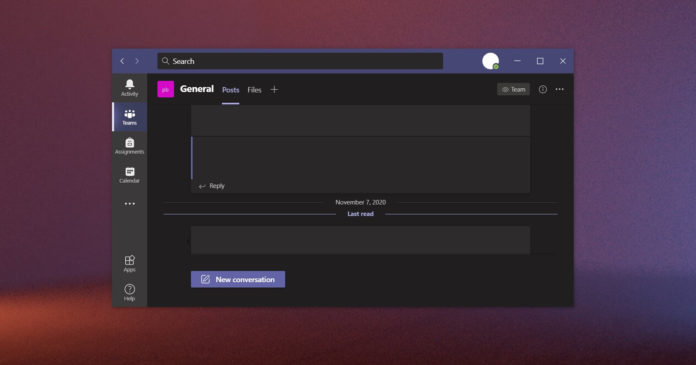 Most of us are connected to the internet all day, but poor network connectivity can lead to a spotty Microsoft Teams experience, especially on Windows which consumes more data than mobile devices.
Earlier this year, Microsoft announced that it's working on a new feature to help you to stay connected when your device is offline. With the offline mode in Microsoft Teams, you can now queue messages when your device is not connected to the internet.
Once you're connected, Microsoft will automatically send the message to the user while remembering the context.
Microsoft is now introducing a new feature called "low-data mode" to help you preserve internet data. This feature is for those with a poor or limited network connection, and it'll help you reduce the data usage by limiting the amount of bandwidth that can be used during a video call or meeting.
The new low-data mode will begin rolling out to users in early 2021 and you'll be able to adjust the settings in Teams. You'll have different options based on the network availability and you can also configure different data settings for cellular or Wi-Fi connectivity.

The idea for Microsoft Teams low-data mode is pretty simple. For example, you're chatting with your co-workers or participants, and you end up in a spot where the network connection is not stable enough. Currently, the call will begin to buffer and disconnect when you run out of bandwidth.
Next year, Microsoft will try to cut down bandwidth usage and help you cap the data to avoid cellular charges.
Of course, you'll still need an internet connection to join meetings or to send your messages successfully.
According to the roadmap, this new low-data mode will begin rolling out to users by March.
In addition, the tech giant recently started rolling out the new distraction-free calls support to reduce background noise.
Microsoft also appears to be testing new 'Out of Office' status to help you hide while staying connected to the Teams. This feature is for those users that prefer to work in peace and quiet, and it will begin rolling out in the coming weeks.