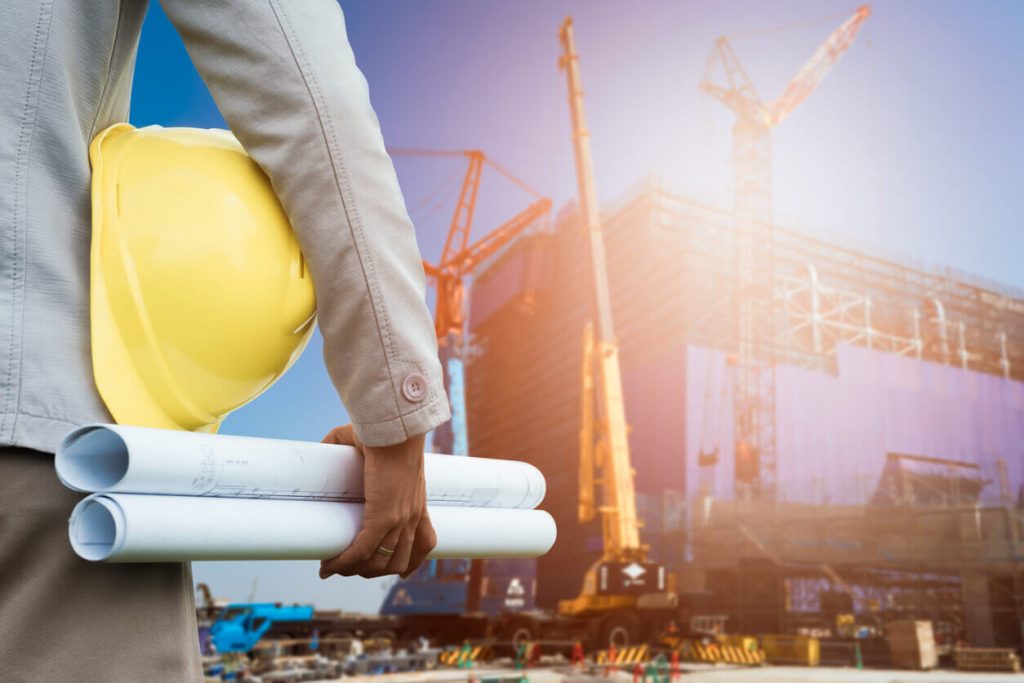 People are always going to need a roof over their head. Businesses are always going to need a base. For this reason, more and more people are looking to launch a construction startup of their own. If this is something that interests you, the following blog post is going to present you with a few ways of achieving this goal. So, let's take a closer look at how you can achieve your goal.
Create a Solid Business Plan
Just like setting up any other type of business, it is important that you have a solid business plan. Essentially, this gives you a clear document from which to work from. While this may change and evolve over time, starting off from a solid base is always going to be a good idea. Think about the goals that you would like to achieve as well as where you are going to be able to obtain funding to launch your company in the first place. If you are planning on borrowing any funds or attracting investors, this document is vital.
Network with Suppliers and Contractors
The field of construction is not one in which you can operate all by yourself. You need a strong network of suppliers and contractors who you can rely on. You need to be able to get the best prices, as well as have people you can rely on for various jobs. You also need to think about establishing good relationships with building inspectors and other professionals who can help to keep the wheels turning in your business.
Think About Bringing on Staff Members
As well as the suppliers and contractors, you may want to consider bringing on members of staff to your organization. To begin with, you may not have the budget to hire too many people, so you need to make these first few hires careful ones. You also need to bear in mind the areas in which members of staff are going to be most useful. As well as a sales department, you also need to bear in mind all of the admin tasks that are inevitably involved in setting up a business of this nature. Of course, there are all the other areas in which outsourcing may be your best course of action – just make sure you don't get to the point of having too many overheads to pay.
Establish Your Niche
When you are first getting started, it is better that you target a particular niche rather than trying to be too general. This is largely down to the fact that you are a new player in the industry, and you have a better chance of succeeding in targeting a large part of a smaller niche. So, it could be that you are interested in residential apartment blocks. Alternatively, it may be the case that you would prefer to target businesses and build offices. Once you have established your niche, this can play a big role in helping you to define your marketing activities and shaping what you do.
Think About the Right Technology
The next area that is essential when you are getting involved in this field is utilizing technology. For example, you may want to use a room planner to help work out the way in which everything is to be laid out. Also, tech can help out in a big way when it comes to sorting out the admin side of the business. There is a huge choice of apps out there that can help automate invoicing and accounting in general. Ultimately, the right tech can help to simplify your business and free up your time so you can concentrate on what you are trying to achieve. As tech is a constantly moving target, you need to remain on top of the latest developments as this will help you out in a big way when it comes to choosing what tech is right for your startup.
Establish Some Case Studies
People are going to find it very tough to believe that you know what you are doing unless they can see it with their own two eyes. This means having one or two case studies to show off that demonstrate that you know exactly what you are doing. So, for your first few clients, you may decide to offer them a better deal for the sake of getting that initial experience. Not only is this important from the point of view of getting case studies, but you will also learn a lot on your initial couple of projects and make mistakes that you are less likely to repeat further down the line.
Create a Marketing and Advertising Budget
Next up on the list: you need to think about how you are going to be promoting your services to the outside world. After all, it is all well and good offering them up, but if people do not know about it, you are going to struggle to generate the customer interest that you are looking for. With this in mind, you need to have a marketing and advertising budget that suits your organization. Once you have established how much you are going to be spending, you can then start to think about the best ways in which it can be used. A lot of money is spent on digital ads these days, but you may prefer to go down the old-fashioned, traditional route. Ultimately, this is the point in the life of your business when you can do a bit of experimentation to work out exactly what is best for your organization.
The steps listed above can go a long way towards helping you create the kind of successful construction startup that you are looking to establish. So, if you are planning on setting up an enterprise of this description, now is the time to start putting these points into practice to see what you could eventually go on to achieve. Of course, this is an industry that is tough and you will inevitably face plenty of challenges along the way. But with perseverance, there's every chance you'll make it.