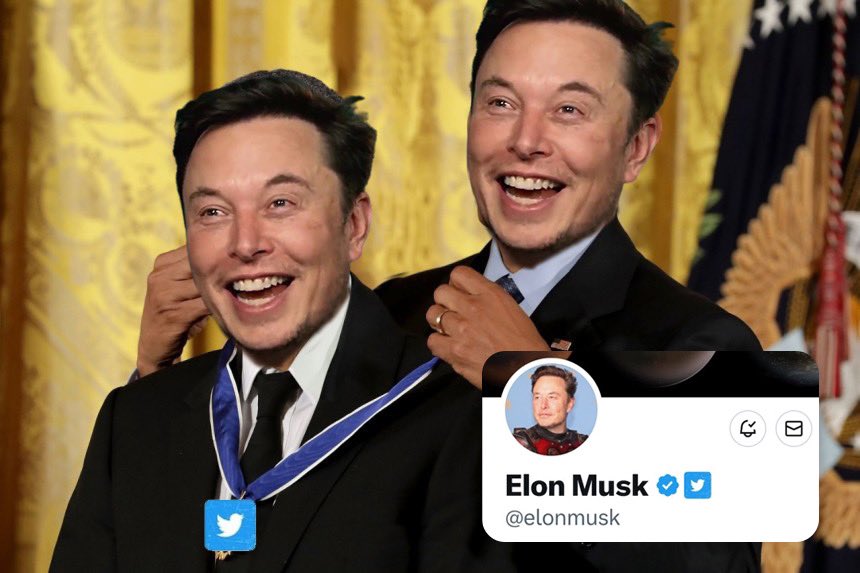 A few days ago, Elon replaced the Twitter logo with the Dogecoin logo, and pranked that the bird has flown. But now The Twitter logo is back in dame color and style!
So where was the Twitter logo the whole time?
Well a number of people created a lot of memes. Out of them one meme got a lot of likes and comments shown below which points that the whole time logo was in the custody of Elon musk and now Elon has released the Bird!!
BREAKING: Elon Musk now has a Twitter affiliate badge  @elonmusk pic.twitter.com/WT0B6yLWKA

— DogeDesigner (@cb_doge) April 6, 2023
So now guys everything is on the track and the logo of Twitter has been changed from the Dogecoin to Twitter Blue bird. And upon loading you will also get the twitter logo.
Additionally one thing you can notice on Elon musk twitter account, now with blue verification tick a square box twitter logo has been also added which points that Twitter CEO musk has the official twitter affiliate badge.
What do you think of dogecoin twitter prank? Please let us know about your thoughts in the comments below and don't forget to share it with others on social media websites!