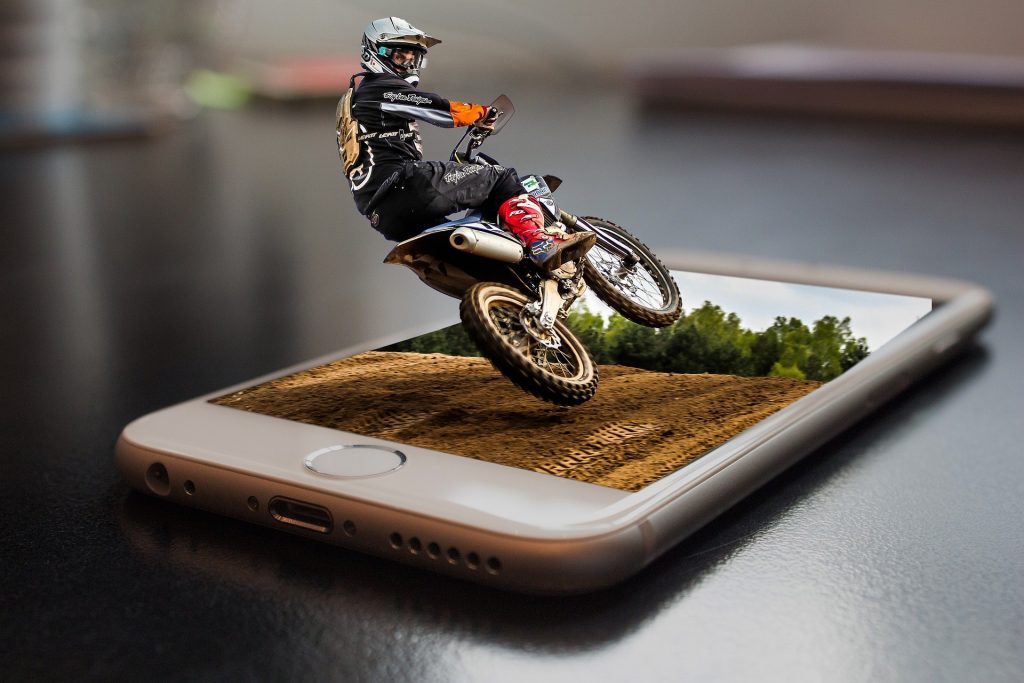 More than 200 sports exist today. Each sport targets unique athleticism and agility, drawing large and diverse audiences.
Sporting activities are fun and exciting, explaining why they are one of the most popular sources of entertainment. Besides providing a sense of belonging, sports create an avenue for spectators to connect to a broader world.
Since we're just coming out of a global pandemic, people are anxious to get their lives back to normal. That includes getting back to all kinds of sports.
However, many factors can stop people from following their favorite sports events. But long gone is the time when we used to depend on TV broadcasts to follow live sporting events. There is a general surge in live streaming markets, and the global sports industry is now set to reach $440+ billion by the end of the year.
The creation and adoption of live sport streaming sites have made it more convenient for sports fans to closely follow live sports wherever they are, provided they have access to an internet-enabled device.
On a brighter note, free sports streaming sites help to cut back on the hefty charges for sporting packages. You can now watch any live sporting action ranging from baseball to chess free of charge on any of these free sport streaming sites.
The only problem that you might face is finding the best live sports streaming site for you.
That said, let us now look at the popular website to watch sports.
10 Popular Websites To Watch Sports Live Without Cable
1. VIPRow Sports
Despite its close resemblance to VIPLeague, VIPRow Sport is a dark-themed free sports streaming site that features multiple sports categories for anyone that would love to keep tabs on different sports from a single interface. VIPRow mainly provides links to live high-definition coverage for sports ranging from soccer to darts. The only downside is that most of its whitespace is loaded with ad redirects.
Stream2Watch is an example of an IPTV streaming website that caters to a wide range of entertainment needs by providing coverage to different types of sports, TV channels, and even news. Some of the most popular sports categories on this website include soccer, baseball, American football, combat sports, and ice hockey.
3. CricHD
Although CricHD mainly started as a cricket streaming site, it now offers high-quality video links to a plethora of live sporting events worldwide. It is a well-organized site, and it features a chatbox for users to interact and express their emotions while following up on their favorite sport live.
4. Sportsurge
Away from only showing live coverage to American football, baseball, and basketball, Sportsurge now includes a long list of sports in its offering. Despite lacking on the user-experience front, you can easily stream and follow live sporting competitions like motocross, Ice hockey, MMA, etc.
5. VIPBoxTV
VIPBoxTV is another popular free sport streaming website that provides coverage to a myriad of live sporting actions around the globe, including an exceptional range of less mainstream sports like darts and college sports.
6. Live TV
Live TV is an excellent online sports streaming site that provides live streams of all significant sporting actions worldwide and unusual coverage for winter sports.  While watching the game on this you can use your expertise and place the bets via the powerplay live and win real money or you can double the money in just few hours!

7. Rojadirecta
Besides being one of the popular websites to watch free live sports, Rojadirecta has a unique interface that supports sports indexing and a thriving community of sporting enthusiasts.
8. Cricfree
Like CricHD, one can quickly dismiss Crickfree as a cricket-only website. The truth is that Cricfree mainly provides high-quality links to major sports providers like Sky Sports, BT Sports, Fox Sport, etc.
9. Footybite
Footybite is one of the best free streaming sites for live soccer and other sporting events as well. The website mainly has a simple and easy-to-use interface that features a variety of HD live sports TV channels and soccer-related news coverages. The main downside is that its annoying ad pop-ups can be chockful sometimes.
10. Crackstreams
As one of the most popular entertainment streaming websites, Crackstreams provides free 24/7 sports and TV streaming services. Some of the top sports categories featured here include boxing, basketball, soccer, baseball, MMA, and a wide range of racing sports. Apart from sports, you can also stream documentaries, news, and TV shows from its long list of entertainment channels.
Bottom Line
Whether you are an avid sports lover or want to watch live sports coverage for your favourite team, free live sports streaming sites guarantee the best and most convenient solution. But if you are easily annoyed by ads and other third-party pop-ups, using a VPN or ad block should help bypass them. Otherwise, you should now be able to find a good popular website to watch sports online from the above mentioned discussed options.