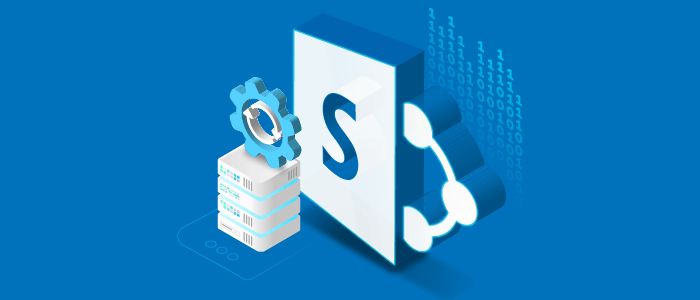 Several businesses are opting to replace their legacy on-premises systems and programs with the cloud. Hence, here are some tips for how to approach your SharePoint migration plan and review some of the procedures to assist you before getting started on your migration. You can also get to know how to plan your roadmap, objectives, and strategy for a smooth SharePoint migration. If you are unsure about the whole process, you can also opt for Microsoft SharePoint Migration Services offered by third-party providers.
The different methods of migration to the cloud:
Cloud-only Method: This method is ideal for startups, as migration is not required. Basically, everything is built in the cloud with the help of Microsoft 365 and Microsoft Azure. Anything on-premises is left back.
Big Bang Method: This method is usually considered the most complicated approach, as it is the most dynamic and executed in the shortest time frame. Any data migration issues may not be fixed in time.
Group by Group Method: This method is the most regulated migration plan, as businesses can move by workload (SharePoint, OneDrive, Teams, emails, etc.) or by business user group.
Iterative (Co-management) Method: The Iterative method assists in creating hybrid connections between online and on-premises systems. This is a very complex and costly approach as it needs management for both systems.
Select the migration method that is ideal for your business and your objective for the strategy.
Creating the strategy
The strategy of migration should have 3 parts mentioned below:
Definition
Move apps, files, and data from on-premises to Microsoft 365 and use advanced online software like Microsoft Teams for collaboration.
Further updates of the application will be carried online only.
Vision
Businesses want to develop their collaboration and productivity by providing the latest workplace powered by Microsoft Azure and Microsoft 365.
Objectives
Perform the process of migration in stages over 24 months.
Decrease the services on-premises to zero.
Create a more accurate roadmap that takes the plan and adds high-level operations and design timelines in order to fulfill the objectives. You can also get reliable SharePoint Hosting services for affordable prices from the Best DaaS Providers.
Planning and preparation for SharePoint migration
Migrations are not easy. They require knowledge of the legacy and modern technologies and include plenty of communication and planning with stakeholders.
Hence, it is important to consider the following suggestions:
Migration processes are carried out in phases and need flexibility. Technology should not be the essential driver.
Migration processes are usually iterative and need planning, execution, and release. Your migration strategy will decide how much iteration is needed.
Migration processes are error prone. Be ready for issues due to variations in the source and target systems and supporting the migration of legacy data. Additionally, each workload has its own difficulties that can affect other workloads.
Manage the inventory and determine what will be excluded, modified, or altered.
Communicate the early modifications and what's coming next.
Apps4Rent provides the most reliable migration services for SharePoint with robust support and management. They also offer similar services to Migrate SharePoint 2013 to 2019 and much more.