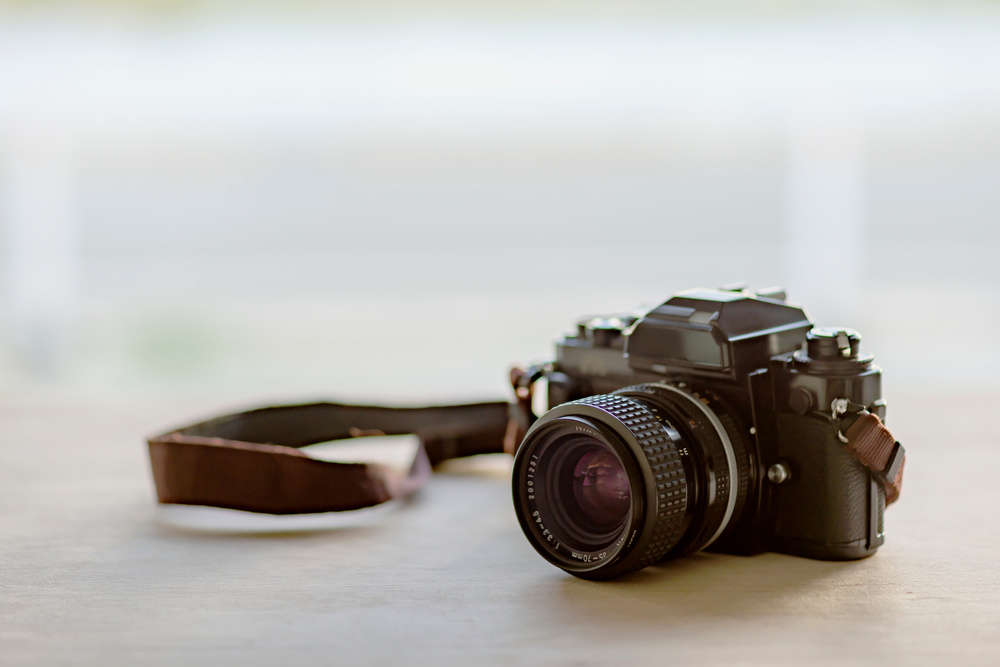 Whether you're a hobbyist or want to master your photography skills, you can never go wrong with a secondhand camera as long as it's still in good working condition. Not only is it a more affordable option, but it can also free up more budget for other accessories, such as a flash or a tripod.
Once you decide to purchase a secondhand camera, there are various things you need to consider, like shopping at a reliable store, to ensure that you get the value for your money. If you're searching for an online platform that offers a variety of secondhand cameras and other photography accessories, try CameraWorld and other similar online stores.
Below are the other things you need to check when buying secondhand cameras:
#1. Check The Unit's Working Condition
Sellers should provide a clear product description of the camera, including the unit's overall condition and defects. If the unit's condition looks less than satisfactory, you can negotiate the price and decide to look for other options.
When checking the camera's working condition, here are the things you must check:
The rubber covers on the grip or back of the unit may start to come off after the unit has been exposed to humid and hot conditions for a long time. It may get worse with use and isn't attractive to look at. However, you can replace it at any camera service center. While it's not a serious defect, the price must reflect such imperfections.
Take a picture with the lens cap on and transfer it to your computer. Check if there are dead pixels. Although few dead pixels are expected, finding more than four dead pixels is cause for concern.
Memory Card Slot And Battery Contacts
Inspect these and check if they're functioning as they should. During testing, check if it reads any memory card and observes the battery life.
Regardless of your purpose in buying a secondhand camera, whether you want to improve your nature photography skills or become a professional, you should check the unit's physical damage. Be sure there aren't any dents or cracks, as it could mean it has been dropped before. It's an essential consideration for cameras with aluminum bodies. Once such models receive some impact, there's a possibility that the sensors have shifted, which can be expensive to repair.
You can also tell how old the camera is and how it was used from its physical appearance. Ensure that flaws will reflect the camera's selling price.
To know the camera's shutter count, you can use a free online tool or find it in your settings. Then, compare the result with the expected shutter life of a particular unit.
For an optical viewfinder, check thoroughly for dust and scratches, which can be annoying and distracting. It is particularly true when it's stuck in a place where it can be hard to remove from.
For an electronic viewfinder, ensure it's clean with no flickering or dead pixels. Scratched LCD screens can be costly to replace, so ensure it displays accurate color without dead pixels running across.
A little dust is fine. However, if you're dealing with a scratched or dusty sensor, you might have to get it cleaned by professionals.
Take sample photos using your lens and spot any possible autofocus issues. You may also test the unit's autofocus using an autofocus calibration system.
#2. Know Your Budget
Although secondhand cameras aren't as expensive as brand-new units, you still need to figure out your budget. It'll help you know the price range to look for when shopping around. Plus, you'll learn how much you can afford to spend. So, before you buy a secondhand camera, focus on determining your budget first.
#3. Check The Return Or Warranty Policy
Buying secondhand cameras is a low-risk purchase once it comes with a return or warranty policy. This way, if the unit is faulty or something goes wrong, you can quickly return it and get it fixed by the dealer or seller, depending on the terms and conditions. As a result, you'll have peace of mind knowing that you can get your money back if the unit is beyond repairable.
#4. Be Wary Of Scammers
Regardless of your online shopping experience, always be wary of scammers. If possible, avoid paying upfront and try to meet with the seller before you decide to buy the unit.
Be as thorough as possible, and you'll save yourself a lot of frustration, time, and money in the long run. If you think the deal is too good to be true, it probably is not a good choice. So, compare your options and check the seller's reviews before you finalize your decision.
Bottom Line
Buying secondhand cameras can be an excellent deal. Even professionals do it often to enjoy savings. You only need a bit of know-how to purchase the unit that will give the best value for your investment. If you don't know where to start, keep the above considerations in mind to avoid any inconvenience.