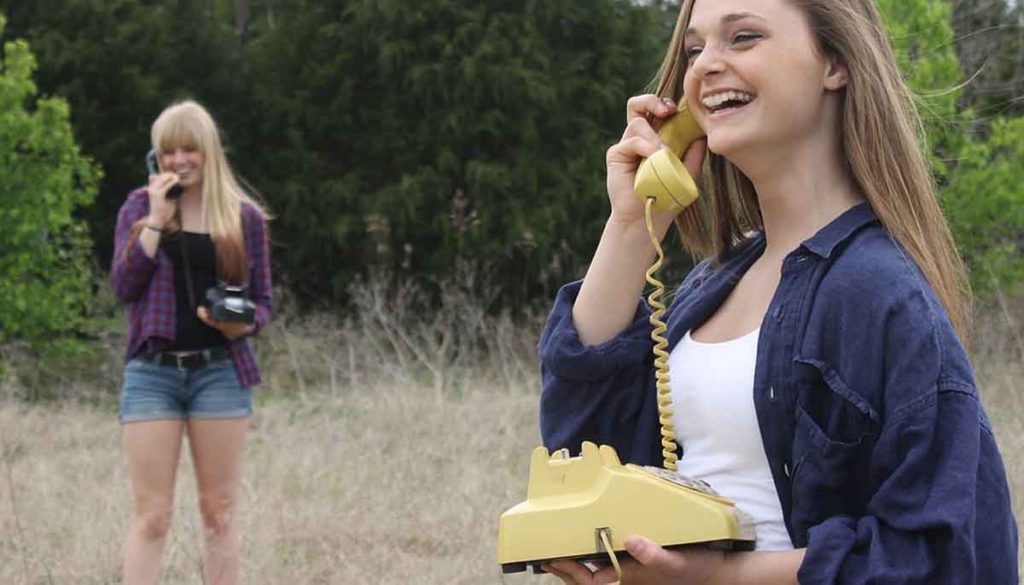 Ever been in desperate need for a good laugh lately? Look no further than these most hilarious and funny phone numbers to call which you can dial when you are bored and stuck at home.
Every day, it can seem like the world is a little too serious and drama-filled. But don't worry – we've got your back with this collection of funny phone numbers that will give you some much needed comic relief.
Whether you're feeling bored on solo night in or looking for something fun to do with friends, dial up one of these funny numbers on your mobile and get ready to giggle away. Prepare to hear giggles from yourself and those around you as you enjoy endless entertainment — all at the touch of your finger tips!
10 Most Funny Phone Numbers to Call
If you're looking for some fun ways to prank your friends or just want to have a bit of a laugh, then calling one of the following phone numbers is sure to do the trick!
From venting your frustrations at an automated customer service line to jamming out with high schoolers on a karaoke machine, here are 10 of the funniest phone numbers to call.
Meanwhile guys if you would like to know how to spam a phone number then must read it on our blog as we have covered it too. Now have a look at
1. The Rejection Hotline
Ever found yourself in a situation where you needed to give someone a fake number? The Rejection Hotline (1-605-475-6968) is a perfect remedy.
When your admirer dials this number, they'll be met with an automated message that gently lets them down and provides a chuckle-worthy explanation for the rejection.
2. Santa's Hotline
Around the holiday season, dialing up Santa's Hotline (1-951-262-3062) is a great way to spread some festive cheer. Kids and adults alike can leave messages for the jolly old elf, often resulting in heartwarming and amusing responses from the North Pole.
You can also visit FreeConferenceCall.com/Santa-Hotline to call the Santa Hotline through the official website.
3. Drunk Dial Congress
Feeling frustrated with politics? Give Drunk Dial Congress (1-202-224-3121) a ring, and you'll be connected to a random member of the United States Congress. While it's not advisable to actually be intoxicated when calling, the idea itself is undeniably comical.
4. The Psychiatric Hotline
Need someone to talk to about your quirks and odd habits? The Psychiatric Hotline (1-847-991-8282) offers a humorous take on therapy. Callers are greeted by a menu of choices, including pressing buttons for various disorders, creating a lighthearted atmosphere around mental health.
5. The Time Traveler Hotline
Step into a world of wibbly-wobbly timey-wimey fun with the Time Traveler Hotline (1-800-***). While the number itself is fictional (as time travel remains elusive), the concept is a delightful nod to science fiction enthusiasts and fans of Doctor Who.
6. The Pigeon Dating Hotline
Yes, you read that right. The Pigeon Dating Hotline (1-833-4-PIGEON) is a promotional hotline for a pigeon-themed dating sim game. While it's not a number for finding romantic partners, it's a hilarious example of creative marketing.
7. Call a Random Swede
As the name suggests, Call a Random Swede (46-771-793-336) lets you do just that. This initiative by the Swedish Tourist Association connects callers from around the world with random Swedes eager to share their culture and engage in friendly conversation.
8. The Self-Destructing Voicemail
For those who value privacy, the Burner app offers a Self-Destructing Voicemail feature. Send a voicemail that disappears after it's heard, adding a touch of mystery and humor to your messages.
9. The Complaint Department
Feeling the need to air your grievances? The Complaint Department (1-***-WAAAAAAH) understands. While the number itself varies, the idea of dialing a number to complain about life's absurdities is undeniably amusing.
10. The "Not Penny's Boat" Voicemail
For fans of the TV series Lost, the "Not Penny's Boat" scene holds deep emotional resonance. You can recreate this moment by setting up a voicemail that plays the haunting message when callers reach your inbox.
Final Words

Amidst the hustle and bustle of our daily lives, embracing humor and laughter is essential for maintaining a balanced perspective.
While prank calling should be done with caution and respect, these 10 funny phone numbers offer a light-hearted way to inject some amusement into your interactions. Whether you're listening to rejection excuses, sharing in the joy of the holiday season, or simply taking a moment to chat with a random Swede, these numbers remind us that sometimes, a good laugh is just a dial away.
Whether you're looking for a good laugh or for some fun ways to prank your friends, calling one of these funny phone numbers is sure to do the trick! Have fun!
Looking for more hilarious pranks?
Why not try out these classic pranks that are sure to make everyone giggle? From filling a room with balloons to putting salt in the sugar jar, these pranks are sure to bring some fun and laughter into your life. So if you're feeling bored, why not try out one of these classic pranks? You won't regret it!