After a bunch of leaks, Google officially released a video about the upcoming Google Nest Home Speaker 2020. Google Home, released in 2016. After the release, Google released Google Max in 2017. Even if it is another product in Google Assistant line, We can't consider it as a Home successor. There is always a blank space in the queue. But, the official teased Nest Home Speaker looks promising even if it seems like a Google Max size. Google still releases most of the products in October of every year and target Christmas and New Year. Because Google products always take some time to reach most of the countries. So, The Nest Home Speaker may release along with the Pixel 5 launch this year.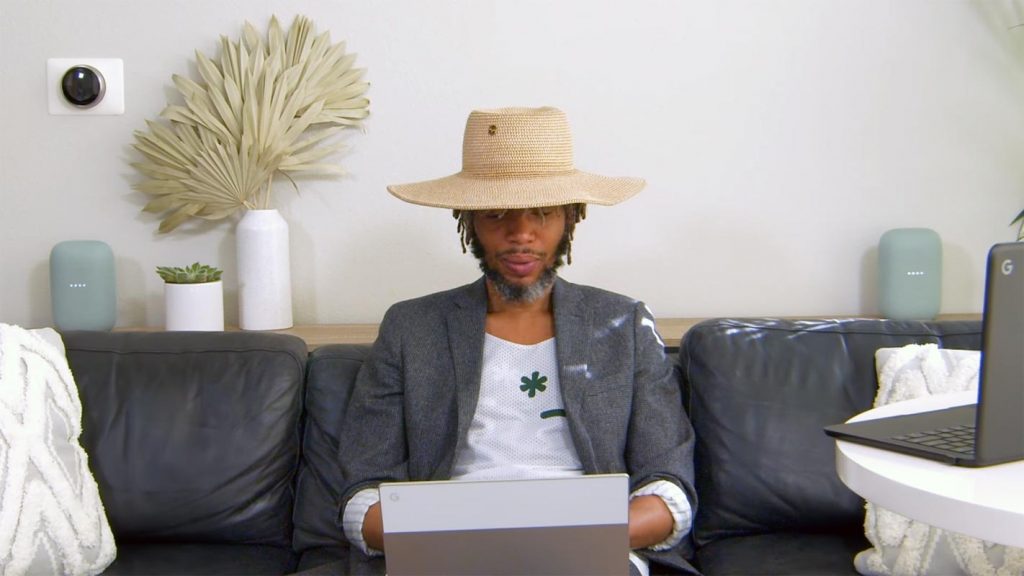 Google Home
In October 2017, Google Home was available to both android and iOS devices. Along with it, Google Home Mini, a low-cost smart speaker, was launched on October 12, 2017. Later Google Home Max, a costly addition to smart speakers, was launched on December 11, 2017. Google Home Hub, including a 7-inch LCD, nest of cameras, and smart speaker, was launched on October 9. 2018.
Google Nest
On May 7, 2019, the Google Home Hub was renamed to Google Nest Hub. A larger version of nest hub was introduced later in September 2019, which included a 10-inch display, integrated cameras, and larger speakers with woofers.
Nest mini
On October 22, 2019, Google revealed its new smart speaker system with the name Google nest mini. The second generation of smart speakers includes a larger speaker, an additional microphone for multiple voice recognition, and a nest of cameras for surveillance. The latest Google smart speaker belongs to this second-generation nest umbrella. Recently Google announced a hassle-free simple package for Nest Aware security video storage options.
Name of upcoming smart speaker
The name of this product is yet not announced by Google, so it's still a mystery as it will be interconnecting the smart thermostats, alarms, and security cameras, so it may be called the Google nest home or Google home 2.
Google Nest Home Speaker Release date
As Google unveiled this product through a picture and a short video clip, so no official date is announced yet. There are speculations that it may release with the Pixel 5 in October 2020.
Price
It is expected that the new Google nest price will be around the Google Home Max price, which is $399, a reasonably high price. But, rumors suggest the cost may be around $299-349.
Google Nest design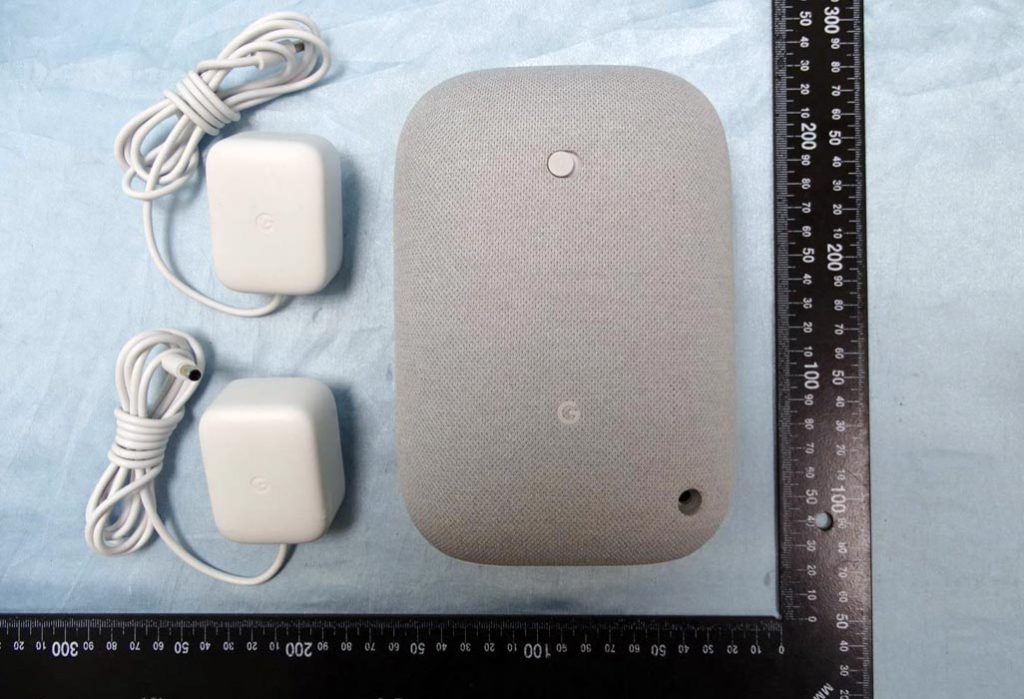 Google finally revealed its Nest product through a picture. It has a mesh fabric style with hidden led light inside the fabrics—a mute button on the backside for privacy control. A hole at the backside to mount it on the wall. A standing up straight design, unlike its processors. Its 220mm length makes it taller than Google home 143mm and Google home max 200 mm.
New Google Nest Home Speaker 2020 specs
It will have the expected Wi-Fi capabilities along with Bluetooth for streaming music.
It will have a 30W DC power supply.
From the picture, it can be seen that the base is made of silicon, anti-slip material, and the top is fabric covered.
It will have a control switch and status led inside the fabric as its processors.
There is  Google "G" logo at the top on the back. Its position in the picture shows that the new Google nest will be portable with stereo sound for better music quality.
Wireless connectivity based on Wi-Fi 802.11b/g/n/ac (2.4 GHz/5 GHz). Nest Home has Bluetooth 5.0 instead of 4.1. That can assure Improved connectivity when you use it as Bluetooth speakers.
Cord length can be 6.6 ft.
Can work with Android devices above lollipop 5.0+ and iOS 9.1 later.
Wrap up
Google launched similar devices, Google Home Mini, and Nest Mini. There always some similar devices between regular Google and Nest devices. So, To avoid this, Google releases the Nest Home device for 2020. Google always put some magic with their software experience. Recently they added a feature that can allow you to use your Android TV in Google Home speakers group. So, You can control your TV speakers also.
The launch of Google Nest is expected with Pixel 5 no later than October 2020. Customers expect many new features like portability, aux jack, better sound quality, and a competitive price. What specifications do you want to see in the upcoming Google Nest Home? Do tell us in the comments.