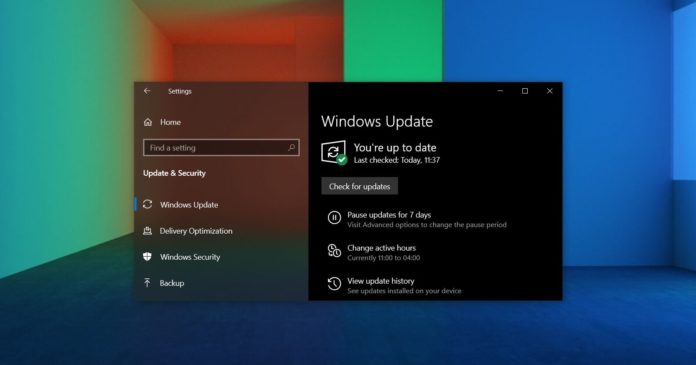 Buggy Windows 10 update process isn't quite a new thing, and users have been complaining about problems for a few years already. The major bugs could be reported again when the next feature update is released to the public, but Microsoft is mulling a new AI/ML strategy that could reduce disruption.
If you actively watch Windows 10 development, you may have noticed that Microsoft has changed update testing significantly in recent time.
Previously, the tech giant relied on a large group of testers to test Windows 10 feature updates on real hardware, but the tech giant has now shifted to machine learning-based testing.
Microsoft currently also relies on Windows Insider computer systems to test the new features before seeding them to the general public.
According to our sources, Microsoft is now considering a new AI/ML model to test popular drivers on more hardware, software, and driver combinations. This could significantly reduce Windows 10 update problems caused by new or existing drivers.
In addition, matching learning will also allow Microsoft to identify problems with drivers before rolling out features updates. This will be achieved by adding more hardware combinations to the machine learning and artificial intelligence-based test matric.
In other words, Microsoft will be testing the driver updates on more hardware and driver combinations to evaluate its quality ahead of the rollout of feature updates.
The machine learning model is trained on PCs with a different set of drivers, software, and hardware configurations to differentiate between good and poor experiences after a driver update.
Machine learning is already being used to determine the release quality, but Microsoft is planning to add more hardware/driver/software combinations to new driver test matric.
Based on the results from its ML/AI model and increased hardware combinations, Microsoft will highlight potential problems with Windows 10 drivers before shipping the features updates.