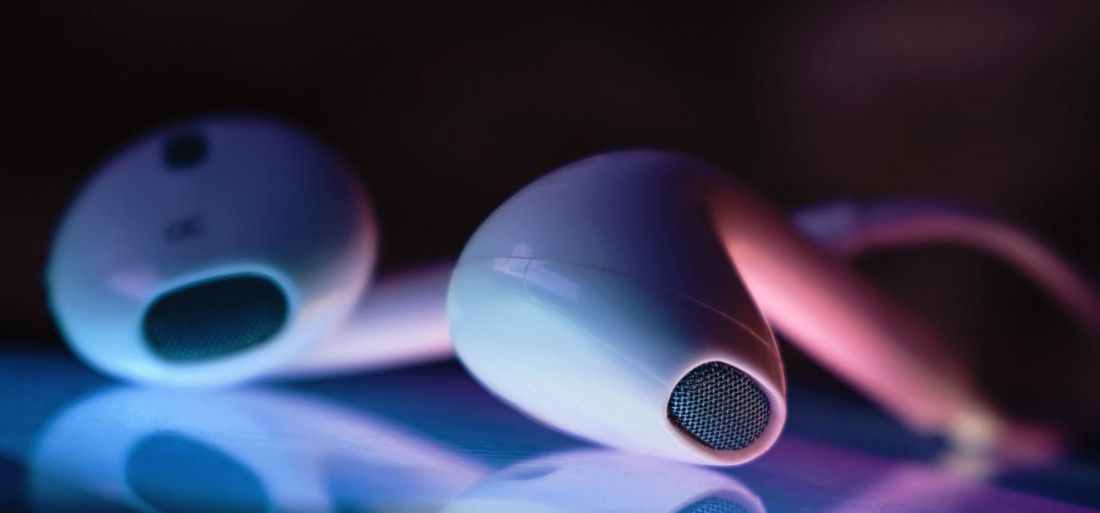 It isn't uncommon to not want to spend too much on a pair of earphones. Some people lose them all too easily, while others find them less durable than others. That's why it may be better to opt for a pair of budget earphones instead. And so to help you out with that, we have created this list of the best earphones under Rs 2000.
Some provide good bass, some have good audio balance, and some deliver loud audio. Some of these even come with in-line controls and provide call-answering functionality as well. So, without further ado, here are the best earphones under Rs 2000 in India.
Every Music Lover Needs To Check Out These Best Earphones Under Rs 2000 In India!
1. Sennheiser CX 275S Earphones With Mic
© Sennheiser
If you want to hear distortion-free audio with excellent low-volume clarity and prominent mids, the CX275 might be the ones for you. They are lightweight, comfortable, and offer a secure in-ear grip without compromising on quality.
You can individualize the CX275s to fit your ear canal for superior sound by selecting among the 3 different sizes supplied ear adapters. Full control is also achieved with the in-line microphone and remote for the easy management of calls and tracks.
MRP: Rs 1,528
2. JBL T210 with mic
© JBL
They're lightweight, comfortable and compact. Under the metallic-finished housing, a pair of 8.7mm drivers punches out some serious bass. It has a flat cable that's durable and won't tangle up in knots.
Eartips are soft and you get two extra pairs. In terms of audio quality, the bass is very good. At the same time, the mids and lows are properly balanced.
MRP: Rs 1,049
3. SoundMagic E10C with mic
© SoundMagic
These are another pair of exceptional headphones from SoundMagic. It kills it with metal construction and tangle-free wires. The retail package comprises of a plethora of earbuds, premium hard case, clip and a couple of adapters. The E10C is currently available in four attractive colour choices.
MRP: Rs 1,699
4. Sony MDR-XB55 with mic
© Sony
A safety lock that It's not all about the bass sometimes, and even though Sony's XB range is supposed to be bass heavy, the MDR-XB30EX manages to offer good audio quality with excellent bass. These are also one of the best-looking earphones in our list and features tangle-free flat cables.
The Bass Booster amplifies the low-end frequencies through a specially designed duct in the housing, while an improved seal between the driver unit and your ears keeps sound in.
MRP: Rs 1,459
5. Sony MDR-EX255AP Earphones With Mic
© Sony
The Sony MDR-EX255AP is a decent pair of in-ear headphones with good sound quality. It sports an extensive range of frequency responses and delivers balanced audio output. Little adjustments to the equalizer can reveal the true capabilities of the headset. The semi-braided wires along with the metal casing look and feel quite premium.
6. Boat Rockerz 255 Sports Bluetooth Wireless Earphones
© Amazon India
These powerful 255 wireless earphones from Boat are loaded with incredible features including, but not limited to, powerful HD sound, a qualcomm CSR8635 Chipset, Bluetooth 4.1 and a 110 mAh battery. Tailor made for those who love going on morning runs, they make for an incredibly worthy investment at a mere Rs 1,499.
MRP: Rs 1,499
7. Tagg SoundGear-500 Earphones
© Amazon India
I'm sure I'm not only person out there who has lost one or both of the earplugs of his earphones. It's a pretty common occurrence, especially when we take into consideration the fact that earplugs tend to be really miniscule. Well, these SoundGear-500 earphones from Tagg will help you combat that problem as they come equipped with three different pairs of multi-size ear plugs. That's not all, they also come equipped with dual drivers, a multi-function button and one year of warranty, making them a seal of a deal at a mere Rs 1,599.
MRP: Rs 1,599
8. Skullcandy Smokin' Bud 2 Earphones
© Amazon India
When it comes to earphones, Skullcandy is a brand that needs absolutely no introduction. They routinely curate amazing earphones and headphones that deliver the goods. And as it turns out, this Smokin' Bud 2 variant is no exception. Equipped with oval-shaped and angled earbuds, noise isolating technology and supreme sound acoustics, they also come with an in-line microphone that makes them a worthy addition for any music lovers' collection.
MRP: Rs 1,699
9. Chkokko Mercury M2 Bluetooth Earphones
© Amazon India
Of all the earphones mentioned on this list, these Mercury M2 Bluetooth earphones are probably the most loaded with features. Bluetooth 4.1? Check. Voice prompting capabilities? Check. Upto eight hours of wireless usage on a single charge? Check. A built-in microphone? Check. And an IOS battery capacity display as well? These earphones are worth every single penny, especially since they are waterproof as well!
MRP: Rs 1,799
10. Panasonic RP-TCM105E-K Earphones
© Amazon India
Finally, we have these RP-TCM105E-K earphones from Panasonic. Just like Sony and Skullcandy, Panasonic is one of those reputable and sought after brands that constantly comes out with A-grade products. Their earphones are no exception, especially this RP-TCM105E-K variant that delivers the goods at an affordable rate.
MRP: Rs 1,799