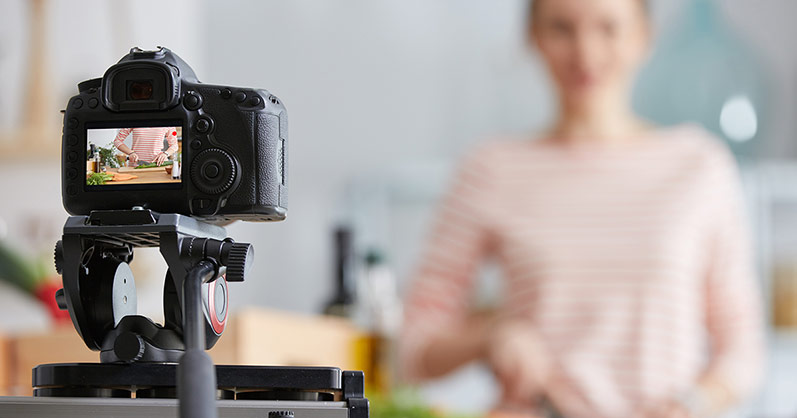 In the last few years, there has been a boom in the use of live-streaming to share content on social media sites like Facebook, Twitter, YouTube, and Snapchat. As increasing numbers of people work from home and go down the self-employed route because of the global health pandemic, market changes, and economic impacts, this trend continues to grow.
If you're looking to try out this avenue as you launch or build a work-from-home business, there are many reasons to utilize this marketing tool. However, there is also a lot to learn and be aware of to ensure your live streaming events work for you and not against you. Follow some tips to give yourself the best chance of success.
Proper Setup
Set yourself up securely and effectively to live stream. You may need to invest in some gear, such as good-quality lighting, backdrops, headphones, microphones, or even a newer computer. Once you have the tools you need to create clear, well-executed content, regularly test these products. Before you start a live event, always trial every element, including your internet connection, to ensure things are working well.
Another element to take care of is security. Ensure that your information and that of any users who get involved in the productions (listeners and guests), stays safe. Hackers keep coming up with sophisticated ways to steal personal and financial data, so you must be vigilant.
Utilize comprehensive internet security that protects against a variety of threats, including ransomware, viruses, spyware, and spam. Choose hard-to-crack passwords for your social media accounts, and your devices, modem, email account, etc. Also, keep software constantly updated, since the latest versions of programs will plug any security gaps that open up over time that cybercriminals might exploit.
Choose a Topic to Focus On
Next, to get traction for your live-streaming content, choose a specific topic to focus on for each event. Select a niche for your sessions and ensure that each time you create content, it is about a particular subject within your chosen area of expertise, that your current or potential audience can come to count on.
Doing this helps you to develop a name for yourself and better grab viewers' interest and attention. There are many vague, general webinars and chats available, so consumers tend to get sick of joining these and not learning anything new. If you focus your content, though, you'll better stand out from the competition. Listen to feedback from people to help you determine your niche as time goes on, and even ask your audience for suggestions of subjects they'd like you to talk about.
For true engagement with viewers and listeners, consider streaming content that tells a story, explains a particular event (timely chats always go down well), or discusses something strange or funny. People love to be entertained, too, so look for ways to make viewers laugh, cry, or otherwise feel something.
Spend Time Planning
Effective planning will help you maximize the success of your live-streaming work. In particular, plan ahead to build interest and anticipation for all your videos, so you get as many viewers as possible. One technique is to try to create a sense of urgency. Use FOMO – fear of missing out – to highlight upcoming deadline-based live streams, with details of the platform, date, time, and subject.
Mention the importance of people joining you live if you're going to provide a limited-time offer, bring on a special guest, or give people data or tips they can't obtain elsewhere. Also, in the leadup, advertise your events on the social media site you plan to use for the content. You can market on your website, in your newsletter, and related sports, too.
Get Right to the Heart of the Matter
As for the live event itself, take care to launch right into the action. Everyone is busy and impatient and often multitasking, so to get attention quickly and keep it for the duration of your video, you can't waffle on with a long introduction. Get right to the heart of the matter in the first 30 seconds, so people don't click away or go off and do something else.
Also, if you've promised insightful information, interviews, offers, etc., avoid drawn-out countdowns to these factors. Give people what they want ASAP, and you'll be much more likely to have a positive impact.
Streaming live content can help you to achieve all sorts of helpful outcomes, including engaging with users, driving sales, increasing referrals, building a brand, and receiving instant feedback. Use it well by incorporating the tips listed above, and you'll be on your way to social media success in no time.