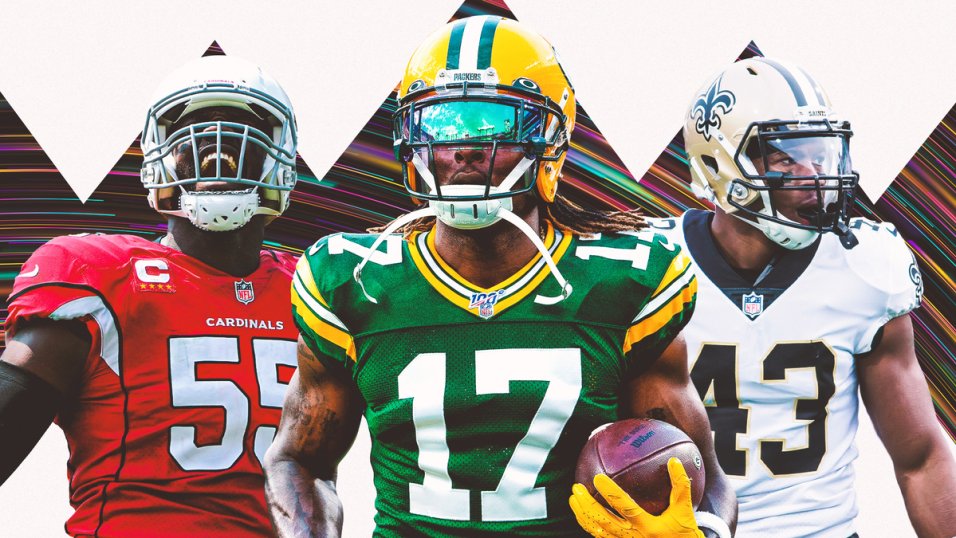 The NFL playoff field has now been expanded to 14 teams, but that means 18 teams still don't make the playoffs each year. But take heart if you are a fan of one of those 18 teams, there is hope. If we've learned anything from reading NFL stats, it's that a league that loves talking about its dynasties and potential dynasties, loves parity even more.
Of the seven AFC teams in last year's playoffs, three of them did not make it back this season – Baltimore, Cleveland, and Indianapolis. Those three teams were replaced by the Raiders, Bengals, and Patriots. While we don't weep for Pats fans who missed all of one playoff year, the Raiders were in the postseason for just the second time in 20 years, and the Bengals got their first postseason win in 31 years.
Over in the NFC the field of seven playoff teams saw four of last year's participants fail to make it back this year, with dropouts Washington, Chicago, New Orleans, and Seattle, replaced by 2021 new additions Arizona, Dallas, San Francisco, and Philadelphia.
We can see beyond a shadow of a doubt that this year's 14-team playoff field will not be the same as next year's. With roster turnovers through free agency and the draft, it never happens that way. But which of this year's non-playoff teams has the best chance to make it to the postseason following 2022?
Baltimore Ravens
No team can point to injuries as to why their 2021 season was derailed more than the Baltimore Ravens. Even before the season started their entire backfield had gone down.
Throughout the season they suffered significant injuries in their secondary, they rarely had their full complement of wide receivers, and quarterback Lamar Jackson missed all or significant parts of six games this season.
Even still, the Ravens were in the hunt until the final week, and you have to like their chances to have a much better season next year.
New Orleans Saints
The Saints face some challenges this offseason, and chief among those is finding a quarterback. But no matter who it ends up being, the situation has to be an improvement over this past season, when Sean Payton was forced to use four different quarterbacks and nearly 60 different starters over the course of the season.
Payton is a great coach and this franchise has stability at the top, meaning that if anyone can find the extra game or two that it will require to get back into the postseason, it's the Saints.
Los Angeles Chargers
The Chargers were just a Daniel Carlson field goal in Week 18 away from making the playoffs this season, so obviously there isn't much required to get them to the next level. They also have one of the best young quarterbacks in the AFC, which is always key when making a run to the postseason.
L.A. also lost to the Texans down the stretch, which kept them out of the postseason this year. Cleaning up poor performances like that should be a relatively easy fix for a young quarterback and a head coach entering his second season.
Seattle Seahawks
Working in the favor of the Seahawks is history. Since 2010 they have been in the playoffs nine times. This is a franchise with a culture of winning. Also working in the Seahawks favor is that they have a franchise quarterback with a Super Bowl ring, as well as a head coach with one.
Working against the Seahawks are a few things. We're not certain where that quarterback will be next season, as Russell Wilson says he's interested in exploring his options. And they are in the NFC West, which just sent three other teams to the playoffs, and all three of those teams should be good again.
Indianapolis Colts
Perhaps Carson Wentz isn't a future Super Bowl winner in Indianapolis, but Jonathan Taylor sure looks like one. Frank Reich is a great coach, Chris Ballard is a highly respected general manager, and there are superstars on the offensive line and at linebacker.
The Colts were near-misses for the playoffs this year, and just a couple of more pieces to go alongside Taylor can put them back in the postseason.