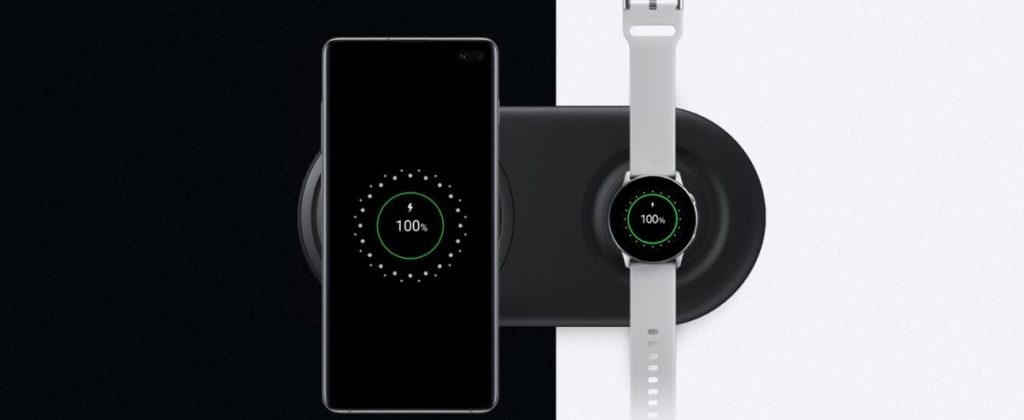 Many new phones and even devices like earphones are coming with Qi charging technology. If you are still cluttered between wired chargers, it's time to make a positive change in your life by opting for a wireless charger.
How to choose the best wireless chargers?
It is important to do your research before you invest that kind of money in any product. Use your fiber optic internet to quickly browse through the internet and check reviews from actual users to make the right decision.
Even though it is pretty much obvious, lets discuss how charging speed is so important when choosing the best wireless chargers. The greater power ratings the charger has, the faster will it charge your phone or any device. Ideally, fast speed chargers range between 15 to 20 watts. Some powerful chargers that are meant for charging devices like laptops can also be rated at 30W or more, but do check your device's compatibility first.
Power rating is a good indicator of how fast a charger will work on your devices. The higher the speed, the better. You may have to pay a higher price, but it will be worth it in the longer run.
Just like wired chargers have a limited number of ports and charging capacity, wireless ones do too. They can charge only a fixed number of devices at a time. Ideally, wireless charging pads, like the Anker dual pad or some outstanding charging pads by Samsung can accommodate up to 3 devices at a time. Most preferably, these three devices are not all mobile phones. Instead, these include a mobile phone, wireless earphones and a smart watch. With three smartphones or large devices, the load can be too much on the charger.
We all love keeping our phones protected and beautified by phone cases. However, some of these cases make it difficult for wireless chargers to charge phones even with Qi wireless charging technology. Sometimes, these cases also make difficult to set or fit the phone on a charger. However, you can easily find chargers that are case-friendly and don't require you to take the case off for charging, which is a lot of hassle.
From streaming Netflix to watching videos on Facebook, we use our phones in every possible way. It is the hub of all our entertainment and even day-to-day activities. However, some wireless chargers force us to put the phone in a particular direction, making it extremely difficult to use it according to our convenience. When you are laying down, you might require a phone to be in landscape for ease of viewing. Some restrictive chargers do not allow this change of orientation.
Therefore, it is highly recommended to get a charge with a flexible orientation. It should let you keep your phone on charge in any position. As a result, you won't have to take it on or off from charging again and again.
Last but not the least, do not buy a charger from an unknown brand. Your device's battery health can be in danger if you use chargers from unreliable manufacturers. Make sure you have searched the brand online, read reviews, or at least have any one from your circle talk about the brand. This is also important in times when you need customer support, need to return or get your charger repaired for a fault that wasn't made on your end.
Reviews of the best wireless chargers
If you are well equipped with the information you need for buying the best wireless charger, let's take a look at what options you have on the market.
Samsung DUO Pad
Samsung is a renowned, and a highly reliable brand, which is why buying one of its excellent quality wireless chargers is a wise decision. The DUO pad has a power rating of 7.5 Watts and 1 Volts input, along with a capacity of charging up to 2 phones at a time. The all-black charging pad is Qi certified, adding on to its reliability.
Samsung 15W Fast Charge
Another fast charging wireless charger on our list is the 15W powerful charger by Samsung that comes with a phone stand as well. The best part is that it lets you keep your phone in portrait or landscape orientation without any hassle. The stand-like support is the best thing you can invest in, as it offers a lot of ease of use. Other than that, the charger is available in all-black or all-white color options.
Yootech Wireless Charger
The Yootech wireless charger is available in 3 colors. It has a compact design featuring a circular charging pad, with a power rating of 10W for fast speed charging. It is ideal for charging iPhone and Samsung phones. Other than that, you can also use its compact size for charging Air Pods. The most notable feature of this product is the safety system that comes with surge protection preventing against short circuits. You can sleep or continue to sue your phone peacefully when the phone is charging with this charger.
Apple MagSafe Charger
If you have an iPhone or any Qi charging enabled Apple device, then the Apple MagSafe charger is the one and only best option for you. You have to power it through a wall adapter, so you can get a 20W wall charger and have turbo-speed charging for your phone. The charger is small and lightweight, making it ideal for travel purposes.
Anker Wireless Charger, PowerWave 10 Dual Pad
For those looking for a good quality wireless charger in a budgeted range, then the Anker PowerWave charging deck is the best option. It has a very similar design to that of Samsung's dual pad, but with a lower price tag. It has a power rating of 7.5 Watts, which is more than enough, along with a room for charging up to 2 devices at a time.
The end note
Don't compromise on your phone's charging by using poor quality chargers. The technology is advancing, and you should get on with the pace by investing in a quality wireless charger. The Samsung Dual pad and Apple MagSafe chargers are the safest options, but there are brands like Anker and Oppo that come up with excellent quality but cheaper wireless chargers.