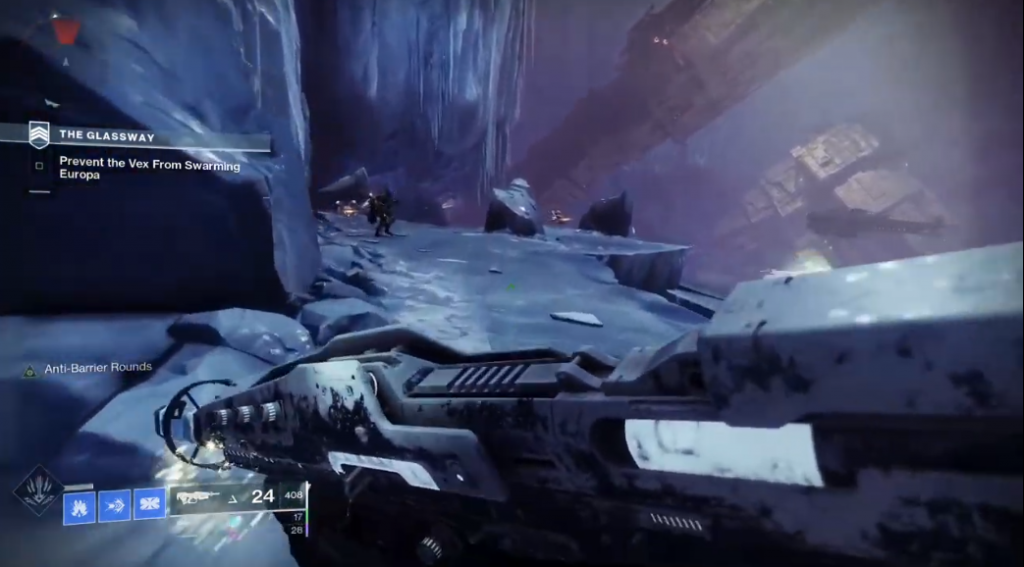 If you're ready for this first-person shooter but not sure about your skills, we've got you covered. Destiny 2 combines both MMO (massively multiplayer online game) role-playing elements to offer a unique and interesting approach to games. It uses a matchmaking system known as "Guided Games" to enhance the messaging system.
So, instead of depending on the system to decide who you communicate with, you can search for clans and join them. There are lots of interesting activities to complete with the clans, such as Raids, Strikes, and Dungeons. Also, this Destiny 2 has two sets of activities, PvE (player vs. environment) and PvP (player vs. player.
All these processes and activities can confuse and discourage a new player. That's why we're providing the tips, tricks, and everything you need to know about Destiny 2. But you can do all of it in a faster and simpler way with destiny 2 cheats. Although we often recommend a combo strategy.
So, if you're ready to combine our two options, check the second option below.
Tips, Tricks, and Everything to Know AboutAbout Destiny 2
1.    Start with the Campaign
If you're still trying to understand the game, "Campaign" is a good place to start. You can learn everything about Destiny 2 as you play it before jumping into the heat. The quests take maybe 1 to 3 players, and the objectives don't always lead to a big battle. All it entails is to complete story missions, and you'll equip yourself with the mechanics of the main gameplay.
2.    Choose a class that suits you.
There are three classes in Destiny 2, Warlock, Titan, and Hunter. Before you think of other things, we recommend you study them and select the one that reflects your strength. Warlock uses "Solar Light Blades," "Void explosion," plus other spells that bring the enemies low. Hunter loves to wield all kinds of weapons, while the Titan has all it takes to block fire from the enemies plus other powers. So, take your time and decide your unique Class to play.
3.    Play with friends
This game is simpler when you play with skilled Destiny 2 players. By combining the strategies of different players, you can protect one another and also accomplish the game's objectives. As with other team games, make sure you communicate clearly and consistently with others to ensure proper coordination and cooperation.
4.    Side Missions are great.
Don't hide from the enemies or protect your character to the extent of losing valuable skills. If you don't put yourself out there on the map, you won't master the game and later play like the Pro. So, try to explore and even earn XP in the process. Also, taking on some side missions will help you lay hands on advanced weapons and players.
5.    Earn and Spend Glimmer
The money for the player to make and utilize in Destiny 2 is Glimmer. Earning enough of this currency exposes you to better weapons, armor, and other gears. The amount of Glimmer you can make without spending is 250k. Once you've reached that cap, you must spend it. So, try to earn it by dismantling Shaders, opening Regional chests, completing Crucible Matches, etc.
6.    Strategize your attacks.
If you're not a Pro at shooter games or in choosing the weapons and class to improve your action, don't go offensive. If you don't want to die early, take it cool and only defend more than you launch attacks.
But if you have adequate experience in these types of games and you've chosen your best Class and weapons, you can choose the offensive strategy.
7.    Utilize the Companion App
Here's one thing you can utilize to improve your Destiny 2 experience. You don't have to log into Destiny 2 to perform important actions in your game. With the Companion App, you'll have remote access to many things.
The App helps you to lay hands on bounties via vendors in orbit. You don't have to locate the vendors one after another. While using the app, you can easily transfer armor, weapons, or any other item you want between characters. You can also check many things with the App, such as the quests, bounties, timer, etc., remotely.
Conclusion
Destiny 2 is unique and very interesting. But just like other shooter games, players need strategy, tips, and tricks to win it. Also, you need to improve by consistent playing and to learn from others. Moreover, Campaigns are there to help you master the game mechanics. So, don't ignore them.
We've dropped the important things that will help you play the game better and smarter. Try hard to reach out to clans as well. It's better when playing with other skilled game enthusiasts than playing alone.
But if you're just in for fun, try using some proven Destiny 2 cheats to win more than you lose.