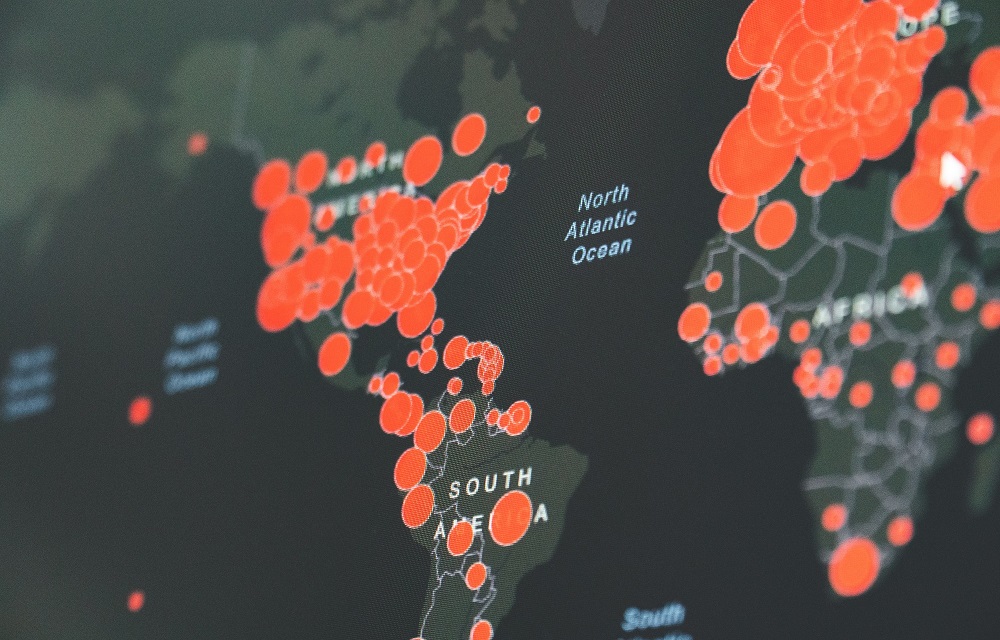 UX is a common abbreviation for User Experience, and it's frequently used in the graphic design and web development world. Its role is to be advantageous for the user. Besides a visually appealing design, better UX includes intuitive flows, interactive media, easy to use interfaces, and similar.
So, how do we measure UX impact? It's usually done by collecting data, both qualitative and quantitative, via various research methods such as usability testing. However, it's pretty unclear how is it done "beyond the user".
During the COVID-19 pandemic, the world seems to stop. Every industry is struggling to continue working under quarantine conditions. However, there may be one exception- UX researchers who undisturbedly thrive under this hard condition.
1. User testing in time of COVID-19
During this global pandemic, everything has changed. This has severely affected the workflow of any larger or smaller company. Colleagues who used to sit within 2 or fewer meters of each other are now kilometers away, staying at home. Physical interactions were minimised, and every issue that could've been solved by a simple e-mail is now dealt with online.
However, virtual interactions are blossoming.  The importance of User Experience has never been so relevant than during this global pandemic, where everyone is either working remotely or quarantining. In addition to that, UX is there to help you obtain a sufficient level of efficiency while working from home and keep your revenue and brand awareness on a high level.
During the virus pandemic, UX should be used to provide comfort and relief. Many institutions need to redesign their digital services and products to provide their clients and customers with relief, clarity and offer support and transparency. What can you do to help?
2. Consumer behaviour has changed
As you've noticed, the workflow has changed a lot during the past 7 months. However, what people usually overlook is consumer behaviour. That's why so many business owners fail to run their business during the pandemic: they simply ignore the way consumer behaviour has changed. Whether you offer services or products, you'll need UX testing to help you figure out how to get to your clients and customers.
The first thing you need to keep in mind is that your main products and services may not be your core anymore. Many industries such as travel or even retail notice the way their users behave is different. To keep your business running, you'll need to shift your focus and fill the huge knowledge holes that are continuously emerging. What does that mean? This simply means that you need UX testing to figure out how to keep your business running and your users satisfied.
You also need to keep in mind that your average user has changed. Most industries are facing the problem of defining their new users. It's most likely that regular customers for whom your design was for are not the one that will use your products or services during the pandemic. The main thing researches focus on is how to approach to these new users. Use your website analytics and statistics to explore this data. Remember: correlation doesn't mean causation!
3. Positive aspects of a pandemic- Improved User Experience
As someone with a business that was affected by the COVID-19, you'd want to test the importance of your UX and the impact it has on your audience. Is there a way to create adequate user experience "beyond the users"?
By keeping in mind that your target audience is wide and has varying levels of tech knowledge, you might need to seek for experts that can help you create easy to use interfaces and simple, but high-quality user flows. You need professionals such as folks from Green Web Marketing to help you create an informative and simple user flow and interface that anyone can use. With their digital marketing strategy, your website will be user-friendly and stimulative, which will increase the activity and revenue even during the coronavirus pandemic.
Rather than using a simple and narrow flow that applies to all, professional user experience testers adapt each page according to your needs. This leads to the conclusion that getting insights into your UX progress should happen ASAP!
4. Beyond UX- a human impact
It's pretty clear that UX research and testing has a huge impact on the businesses during COVID-19. These researchers are more than ever needed and are able to contribute to your business's success. There is nothing more satisfying than the positive comments left by users who are impressed by simplicity yet informativeness of your UX design.
This is hopefully a once in a lifetime opportunity where new markets emerge and users and customers shift from the products, they used to consume, to something so different. It would be a shame if your business didn't grab this opportunity with both hands and keep your business afloat during COVID-19.
Things like content marketing and optimisation should be applied especially on the products and services that are nowadays in focus. They are a key part of success during this virus pandemic. The other stream of research should be done in the future state. Use your insights and analytics carefully to guide your company through the unknown.
Conclusion
As you can see, UX testing and research has never been more important than today. Many companies are shifting their focus to online business. To be ahead of your competition, you need to implement amazing UX interfaces that are simple to use, yet informative and interactive enough to attract and retain customers and clients. A global pandemic can be disastrous or it can be your time to shine, so make the choices wisely.