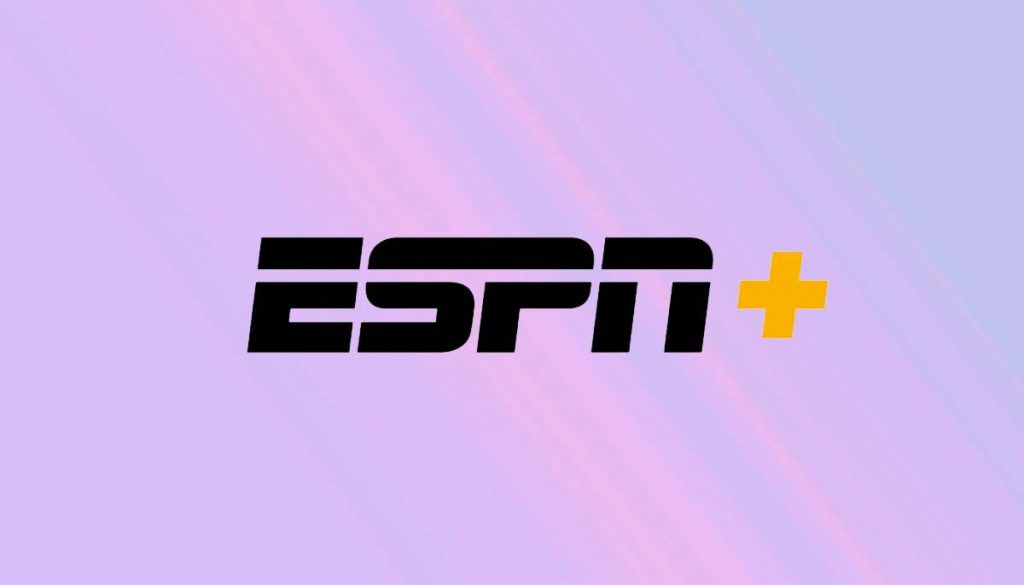 ESPN Plus is a streaming service that is jointly owned by the Walt Disney Company and Hearst. It's an on-demand service that specializes on sports material, such as live sporting events from the major leagues. Originals and content from other libraries are also available through the program.
ESPN is a fantastic sports station, and almost the whole globe watches it for live updates. With the intense perspiration and realism of any game, you get HD-quality frames. ESPN has a wide range of sports channels, including live channels such as ESPN, ESPN2 and ESPNU, ESPN Classic, and ESPN News, all of which are available on ESPN Plus.
They broadcast English FA football matches, NHL hockey matches, German Bundesliga matches, and Italian Serie A matches. In addition, it broadcasts combat sports. To summarize, ESPN Plus offers live sports activity.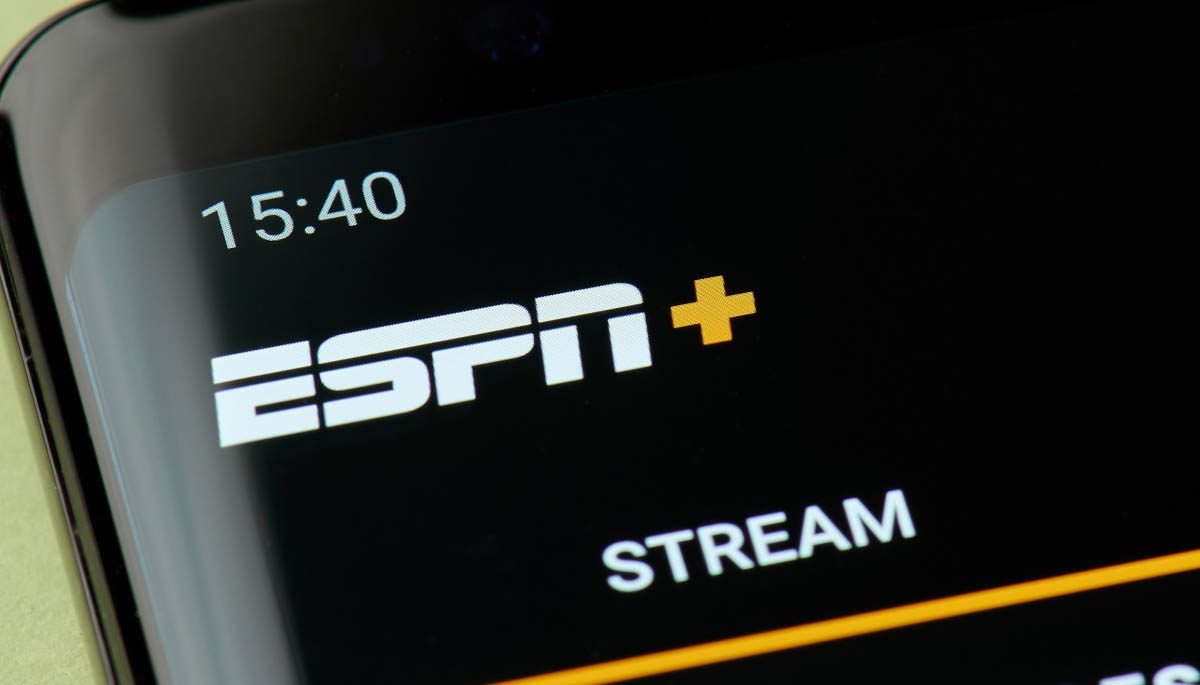 The Devices Supported by ESPN Plus
Android phones
iOS
Amazon Fire TV
Chromecast
Roku
Android Smart TV
DirecTV
Apple TV…
How much does ESPN Plus Cost?
ESPN Plus, as a premium streaming service, provides a variety of membership tiers, the most basic of which starts at $6.99 per month or $69.99 per year.
For $13.99 per month, the service provides a membership package that includes ESPN Plus, Hulu, and Disney+; you'll be on the ad-supported plan for all three services. You can enjoy exclusive live sports from UFC, College Basketball, Baseball, Golf, Soccer, and more if you have an active ESPN Plus subscription.
Can I Download ESPN Plus Offline?
Although sports networks such as ESPN feature a lot of live material, there is also a lot of stuff that is not live but can be accessed later on the site. But why not download the videos so that we could watch them available offline and without ads, even if we do not have access to the internet.
StreamGaGa ESPN Plus Downloader is a fantastic piece of software that can download ESPN videos as well as videos from other OTT services. It is quite strong and performs excellently every time you use it.
StreamGaGa ESPN Plus Downloader: Download ESPN offline
StreamGaGa ESPN Plus Downloader supports 720p and 1080p resolutions. You'll be able to save ESPN Plus videos in crystal-clear HD with high-quality audio tracks. This downloader also allows you to save subtitles and keeps the video's metadata intact.
StreamGaGa ESPN Plus Downloader removes advertisements from downloaded videos and saves them as MP4 files.
Amazing Features of StreamGaGa ESPN Plus Downloader
Excellent Audio and Video Quality:
StreamGaGa ESPN Plus Downloader provides you with high-quality download technologies to keep your pleasure intact. You will get downloaded videos in 720p to 1080p, 4k or 8k format with audio clarity that approaches a 5.1AAC soundtrack for this function.
High Compatibility in MP4 File:
MP4 download is available and compatible with any device. For this feature, you can transfer your downloaded videos in MP4 format.
Batch Download Multiple Series:
With StreamGaGa ESPN Plus Downloader, you may download many matches in one go. Batch downloading is the process of downloading several videos at once at a high download speed. You may also use this option to download new tournaments or matches.
Subtitles and Metadata:
You can choose your language's subtitles for the match commentaries. Metadata such as event name, playing team names, participating nation, and so on may be kept in your local language. It will assist you in comprehending what is going on in the locker room and among the athletes. Even though the commentary is spoken quickly, you can still comprehend more in download matches.
Download Videos with No Ads:
There will be no ads after downloading the videos with the assistance of StreamGaGa ESPN Plus Downloader.
Subscription Rate Is Surprisingly Low:
There's no need to be concerned about the cost of a membership because the StreamGaGa ESPN Plus Downloader is incredibly affordable. For further information, please visit their Checkout page.
How Can I use the software to download ESPN Plus matches offline
The installation of the StreamGaGa ESPN Plus Downloader is simple. You may download and watch tournaments or matches without an internet connection after the download is complete.
Step 1: Install and choose VIP Services
Visit the official site of StreamGaGa and click on the installer to run it on your device. Start the application and navigate to the "VIP Services." You will find the option of ESPN Plus here.
Step 2: Log into your account and look for matches
Log in to your ESPN Plus account and search for matches, tournaments, and highlights to watch later.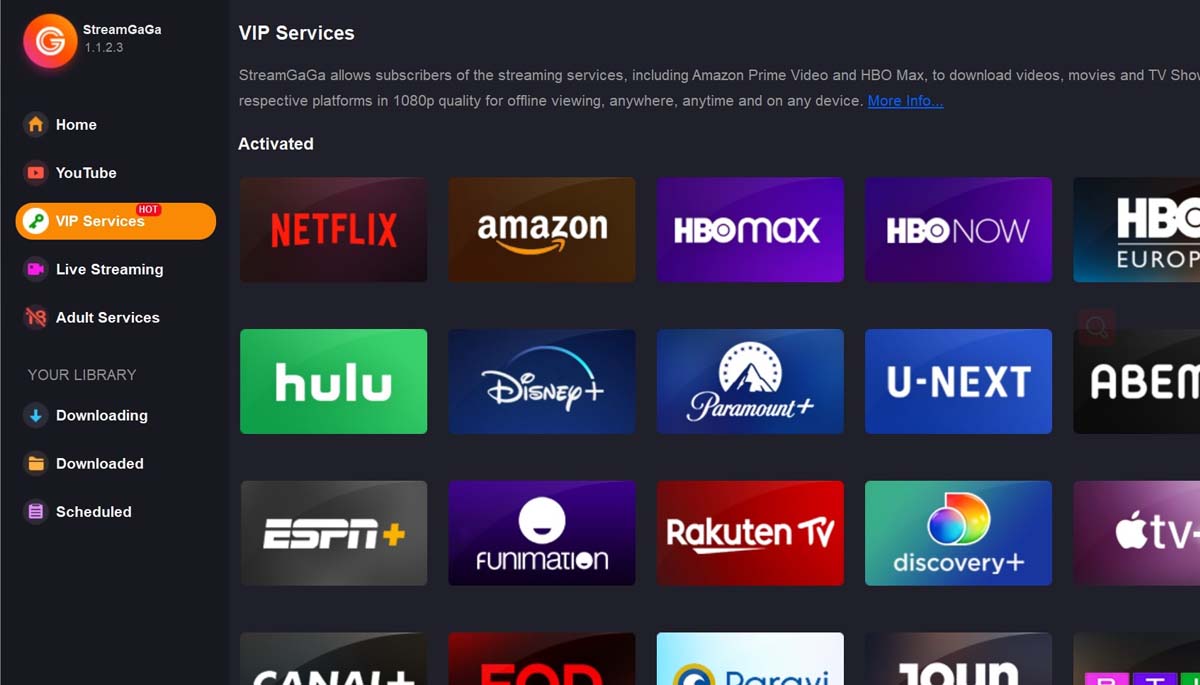 Step 3: Choose the subtitles and meta info
Before starting downloading your matches, you could select the subtitles and audio language for your preference.
Step 4: Click Download Now
Click the download button and wait a few minutes for the process to complete. If the game is part of a tournament, the program will download all of the games that follow it.
Other Popular OTT Platforms Are Supported By StreamGaGa Downloader
The StreamGaGa downloader can save videos from over 1000 websites and social media platforms. You're probably thinking about Netflix, HBO, Hulu, Funimation, and other well-known services. Wait, let me give you a sense of what these platforms are like:
StreamGaGa Netflix downloader
As previously said, you may use it to download from Netflix in the same way. The only change is that instead of ESPN Plus, you must pick "Netflix" from the "VIP Services" option and then follow the same instructions.
StreamGaGa Amazon Prime downloader
Your download does not have to be restricted to movies or television series. Using StreamGaGa Downloader, you may download sports events or highlights from ESPN and a variety of other sports networks.
StreamGaGa HBO downloader
HBO is well-known for its film library and unique programming. You can effortlessly download HBO videos using StreamGaGa HBO Downloader.
StreamGaGa Disney Plus downloader
Disney Plus videos may be downloaded using StreamGaGa Disney Plus Downloader. You have no limits on sharing it on other devices or with other people.
StreamGaGa Hulu downloader
You may also download from Hulu utilizing StreamGaGa Hulu Downloader, and you'll be able to get your favorite next-day telecasts and other Hulu movies or shows at lightning speed.
StreamGaGa Funimation downloader
Funimation is known for its Anime series. If your older children are Anime enthusiasts, to view anime offline, use the StreamGaGa Funimation Downloader and watch the latest shows on best anime streaming sites in high quality.
Final words
StreamGaGa ESPN Plus downloader ensures that you get the greatest possible offline experience. Aside from the match, you may watch any sports-related video and save it for later viewing. The program enables you to download ESPN and experience the same level of thrill as if you were physically present on the playground.
StreamGaGa provides you the best of both worlds: offline and online viewing. You may download videos from a number of websites in a matter of minutes. It's also a highly user-friendly piece of software.