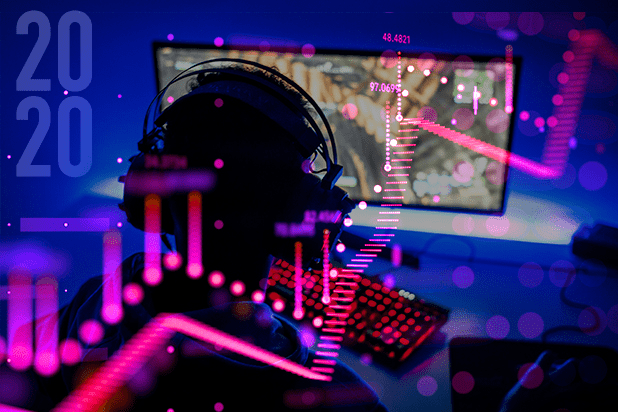 Where there are casinos and betting sites there is usually plenty of money and that cash is certainly being well spent as the iGaming industry. Those that bet sports online, play poker, or grind online video slots and table games, are some of the most privileged eComm consumers online today.
Sports betting fans today have numerous options to place bets, casino players can play thousands of slots and bet on live casino tables with real-life dealers streamed via webcam, while online poker players can connect with thousands of other players around the globe and grind out tournament or cash games via their mobile or desktop device.
All this comes with interrupted 24/7 and 365 days a week access to online gambling portals. The most notable point to make is the quality of the software involved with giving online gamblers the ability to bet on their favourite sports or casino games.
Below we will briefly look at just some of the entertainment and software online gambling offers those that love a flutter!
HTML5 Gaming and Website Functionality
One of the main points that cannot be left out is the way the poker sites, sports betting portals, and online casinos adjusted to the demand for mobile gaming.
Originally the gambling websites designed apps which were mostly aimed at iOS and Android users. In the meantime, the main desktop versions of the gambling website were still not mobile-friendly. This posed a problem because those with Blackberry, Windows Mobile, and other mobile operating systems were left out. Many online casinos simply could not or would not design multiple apps.
In came Flash which originally helped online casino game developers create web browser games. This now meant any operating could connect to flash casino games via web browsers such as Safari and Chrome. However, Flash has its limitations and soon HTML5 would take on the reigns of web browser gaming.
HTML5 allows JavaScript's complex code to easily display on web browsers bringing about a new age of online gambling. Not only do online casino games now use HTML5 but also online poker sites and sports betting websites enabling each of their portals to offer a smooth and reliable web browser online gambling experience.
Live Casinos Streamed Via Webcams
Another impressive addition to the real money online gambling scene is the introduction of live dealer games. These are mostly blackjack, roulette, baccarat, and roulette tables with a live dealer or croupier hosting the table and streamed through a webcam back to player's devices.
Players place real money bets using their virtual chips and then the dealer will deal live cards, or the croupier spins a live roulette wheel. Results are in real-time and players get to feel like they are inside a casino betting on the tables. Even the sounds and dealer/croupier chat is crystal clear while players can use a chat facility to converse with the table game host.
Take a sneak peek at some of the best live casinos.
In-Play Sports Bets
Gone are the days when you place your bets on a sports event and when it starts you just have to wait until the match or game is over to see the results of your bet. Today sports betting websites include a whole new market with its very own real-time betting interface known as in-play betting.
A boxing match may be in round 3 but odds are still flowing through the in-play betting interface updating as the action unfolds. This brings a whole new set of strategies for people that bet on sports. Odds change with the flow of the game and the bookies have specialist teams watching games, matches, and events unfold so they can configure the correct odds.
Barcelona may be 3-0 at half time and the odds on them to win are noticeably short, while Real Madrid trails with long odds. As the second half gets underway Madrid score an early goal and suddenly the odds begin to change in real-time giving fans the chance to back a Real Madrid comeback.
In-play betting adds fun and excitement to the world of sports betting giving sports fans the chance to leverage their bets or recoup a bet that looks sure to lose. These intelligent betting pages use HTML5 code and some even offer live streams or live updates.
You can even set up your own in-play sports betting.
Provably Fair Cryptocurrency Algorithms
Online casino games and poker are popular with both fiat currency players as well as cryptocurrency players. Depending on which one you use, there is always a highly intelligent computer-generated algorithm that decides the outcome of each betting round.
The provably fair algorithm comes into play when players bet using crypto. It uses blockchain tech to record the results of each player session on a public ledger. In the beginning, this is an encrypted log and it only decrypts when the player ends his or her session.
Once the game is over, there is a permanent record of the session logged on a blockchain ecosystem which allows players to go back and use custom software to check the results of their session were fair.
Not only does this help players, the fact that the results are public means anyone can pull all the results from every session on a particular table at an online casino and check the pay-out percentage of that game and whether its results are fair.
You can read more about cryptocurrency here.
New Technology Coming to Online Gambling Sites
It is difficult to predict what will come next because the gambling industry is already fully utilising the latest tech on the market. Cryptocurrency casinos will continue to expand which is nothing new. Mobile tech will get faster allowing for continuous improvements to games such as video slots, which is predictable.
However, there is one tech area that online casinos and poker rooms may pursue in the future, and that is a virtual reality casino gaming and poker tables! When this could happen is anyone's guess, but when it does happen, players could visit huge casino resorts and play via this new augmented reality bringing land-based casinos into player's living rooms.