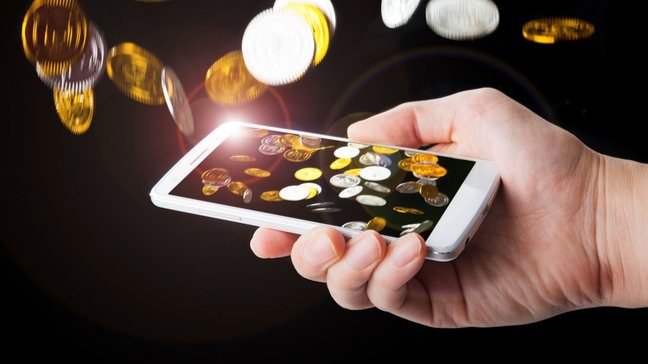 If you have ever seen the adverts for online making money games or watched any gambling movies, then you might have been looking for some of the games that you can play and earn money like a pro.
Well, we have researched a lot and picked the 4 best making money games that you can play and enjoy. You can play them online at any time with anybody easily.
Being a Windows user, I have played these games a lot and enjoyed my free time and I'm sure, if you're a Windows user, you've probably played them too.
Let's dive in and see what games you must play!
What are the most popular Making Money games?
Casino games have been around for hundreds of years and considered to be the one of the best options to earn money quickly. In past time, people used to play it in clubs or special gaming zone.
But now in the digital era, it is available in a wide variety of options. At present these are available online and offers some of the fantastic themes like rainbow riches or heavy metal band design, live scores and much more.
You can download them on your PC, mobile and play any time. You can use these games as part of fun or to earn money. Let's find out the best 4 and most popular making money games and these games are quite popular among windows users.
#1. Classic Blackjack
Blackjack is both online and offline game. It has a quick pace and some skill involved. Although it is easy to pick up, you should play some free rounds online and learn the rules before starting.
Essentially the aim of blackjack is to beat the dealer to a hand of 21.
When it comes to online, the rules are the same, but you might have more options to choose from. For example, you may opt to play against a live dealer and play in real-time.
Classic blackjack rundown:
Dealers have to hit if they have 16 or less, or on a soft 17
Uses 8 decks
Aces can be 1 or 11
Cards 2-10 are at face value
Suits aren't relevant
King, queen, jack (picture cards) are worth 10
If you haven't got 21 on your first two cards you need to hit or stand.
Hit gives you another card
You can hit until you reach 21, go bust or stand.
Bust is going over 21
If the dealers showing card is an ace, you can have insurance. Insurance best will cost you half of your initial stake and pays out 2:1 if the dealer doesn't have blackjack and loses if they don't.
Splitting splits your cards into two hands. This will cost and amount equal to your initial stake. Card will be dealt to each new hand, and you play both as normal.
Doubling is where you can double your stake when you have seen your cards. This may vary depending which type of blackjack you are playing.
Surrender is when you get your first two cards and forfeit half your stake. This is a regular occurrence if they dealer has say 10, and you have 18.
There is plenty to learn when playing this game which is why it is so exciting, and one of the most popular games.
#2. Classic Slots
Video slots and classic slots are very similar, the differentiator being the number of pay lines and reels. You can have a lot of fun with both as they are based on luck.
The classic variant is great for people learning to play as there is a very low investment in terms of cash, and it is simple to understand and learn.
You need to take a moment to familiarise yourself with the symbols for the game you are playing. The paytable will tell you when you should use the special features and the bonus rounds.
If it sounds complicated, don't worry, there are many brilliant free slots online gaming apps that you can check and learn to play at your own pace and with zero cash investment.
#3. Pai Gow Poker
This is an interesting game. It is combination of the Chinese Pai Gow game and American poker. When it comes to Pai Gow you're going to play against the casino, not other players.
Many people prefer this option as there is no blind guessing what other people at the table have.  All you need to do is make the best 5 and 2 poker hands with the seven cards you have. Sounds simple enough, but there is skill involved, and you have to think on your feet.
Overall a lot of fun!
Pai Gow online is very easy to learn.
You place your bet; keep in mind it is against the dealer.
You'll both get seven cards.
You will be able to see your cards, but not the dealers.
You need to carefully split your cards into a hand of five and a hand of two. Your five hand must rank higher than the two.
Once you have made your choice, the dealer will show their cards.
If both of your hands are better, you win; if the dealer has two better hands, you lose.
If one hand is high and one is low, then you get your bet back in most cases, and any tied hands are a win for the dealer.
#4. Bingo
Aah! Perhaps this is one of the easiest games. With bingo, you will get a simple card with some randomized numbers. The aim is to mark the numbers off in a line, two lines, and the full box. Marking them all is known as a full house.
Once you mark them off, you shout bingo and hope that you are alone when you shout it so that you don't have to share the pot.
Online bingo is even more straightforward as it will automatically mark off your numbers and 'yell' bingo for you. Ideal for people who want to play games but don't want the hassle of searching for numbers on a sheet.
How to choose the right game for you
It's time to choose the game you want to play. First of all, it is a lot easier to select a game when you play online.
Choosing from the comfort of your own home is more relaxing, and you can take your time to do it.
Here are a few steps to help you narrow it down!
Select an online gaming site that has an SSL certificate. The padlock in the URL is what you need to look for. This means the site is secure.
Consider how you would like to deposit money into your account. Ensure that if you need to use PayPal, Stripe, Credit Card, or other, it is a listed method on the website.
Read through all of the return to player percentages and the odds for any games that look interesting.
See what the free options are. This will give you a chance to learn how to play.
Look for guides, too; these can help you even more.
And finally, pick something that looks fun to you!
If you have any questions, please let us know in the comment section below and don't forget to share it with others.