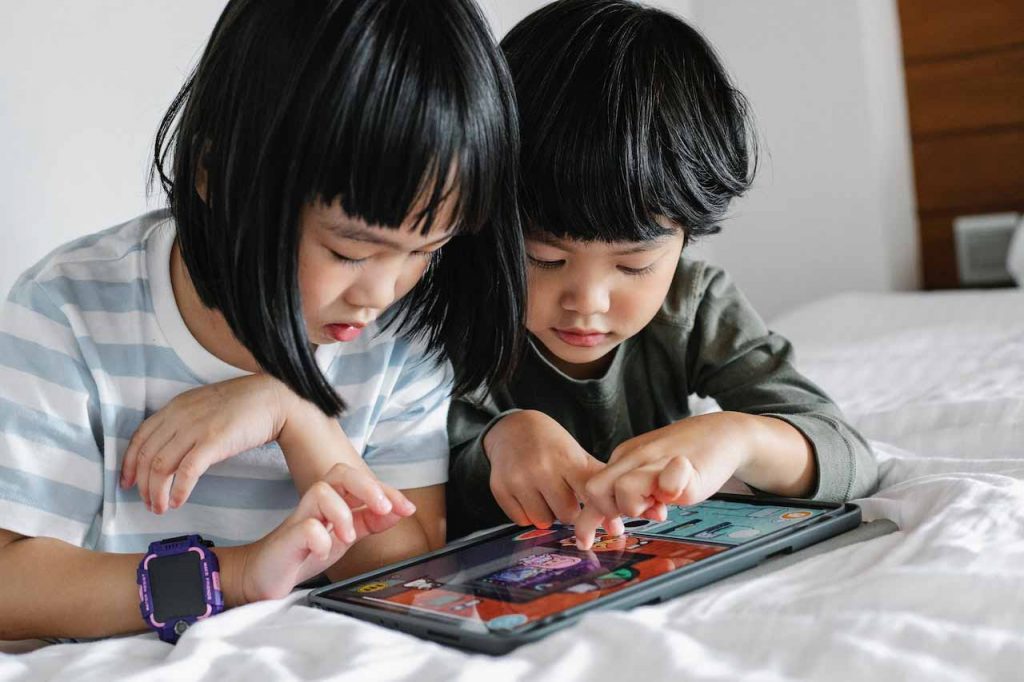 Being a caring parent, if you want to block pornhub and similar adult websites' access on iPhone, iPad, Android mobile and tablets to provide a clean environment to your kids then you must checkout the below given 5 ways which can help to resolve this problem and your kids will surf  the safe space.
In the present time, everything is available on internet and with the advancement of technologies like mobile, and super fast internet, you can access a number of things even the banned, dangerous and censored content in just 1 single tap and nobody is going to ask why you did this? who allowed to watch this? did your parent know about this?
Among them once such content is the adult content which popular known as 18+ content related to sex, porn, nudes, managa etc  and it is not suitable for children having age less than 18.
As per theguardian.com report, then study of Dignify.org shows that 22% of students had viewed porn on multiple occasions. Of those, one in five said they had a porn habit and one in 10 said they felt addicted.
In addition tot that, a new survey from Common Sense Media, a nonprofit child advocacy organization, 54% of teens report having first seen online pornography before age 13, while 12 is the average age when children first consume the content.
So at this point, if you are a parent then you must control these uncontrolled activities otherwise your child future will be compromised. Hence it is must to protect the children from accessing this dangerous space of internet, so they can focus on their goals with out any distraction.
Today we are going to reveal the best methods which help to block the websites like pornhub and we also let you know what you can do for more safety.
#1 Using the Router
A router is main central device also known as switch or hub where all devices of home and office network are connected to each other or with internet.
So all internet enabled devices like keypad phones, iOS and Android smartphones, laptops, tablets, smart TVs, Macbooks use the WiFi or Ethernet cable with RJ 45 connector for the internet connectivity. And this all possible with a single antenna and double antenna router which controls everything and it provides a door so everyone in the zone can access the internet.
As this is a distributor, you can use it to control what websites should be blocked or not!
Being a parent, you can add the dangerous websites' list in the routing table and set it to disable the access. This way the websites like pornhub will be blocked on all devices simultaneously without much effort.
So those looking for how to block websites on chrome without extension, this routing settings guide will help as this works as firewall where a trusted website will be allowed and others will get banned.
To do this, you have to login on the router using a default IP 192.168.0.1 or 192.168.1.1 and username and password admin admin. This will let you open the router settings and you can easily do the recommended changes to block some dangerous websites' access on your local home or office network.
URL Filter
If you know a website address then you can simply enter the website URL in the list and select the blocked option. Now when any one will try to access, the URL won't open.
To do this login on router with creds like ip, username, and password
Now Go to security tab
Look for URL filter and click on it.
Add a URL and choose the block access option.
Save the settings.
Parental control
In this based the Mac address of device you can block the access. If your child is using mobile or tablet then by entering the Mac address you can block the access of some danger websites via the router.
Not only this, you can also set the time like for how many hours your kid can access the internet on device. You can select day like on which day internet will work and on which day the internet won't work on particular device.
IP Filter
This filter works on IP where by adding the IP address of a website, you can block the access. So if you know the IP address of a website, or you have the list then you can simply add this IP list and block the access.
In case if you don't have any idea then you can get the ip address of particular website using the commands like ping in Windows and nslookup in the linux and macos.
Type ping -4 google.com in cmd to get the IP4 of a website
Type nslookup -querytype=A google.com in bash to get IP4 of website
Keep remember these settings will work if the devices are connected with home or office wifi. In case, if each device has a mobile data using the sim or esim then above settings won't work.
Hence in this case you have to follow different tricks like you have to enable the safe search in browser, you have to add the dangerous sites list in browser or you have to install an app which can deal with these content and help to provide a safe search environment.
#2. Enable Safe Search
As per survey it has been seen that 70% of people use the chrome browser to access the websites. So if your child using the same browser for searching and opening a number of websites then you have to apply these settings on your child's mobile which help to provide a safe surfing environment.
Open Google Chrome
Go to the Google search page (https://www.google.com).
Now Sign In to Your Google Account.
Click on "Settings".
In this Search Settings, you can find safe search option like Filter, Blur and Off
Select filter as it helps filter out explicit images, text and links.
#3. Content and Privacy Restrictions on iPhone and iPad
If your child is using the Apple iPhone or iPad then using the content and privacy restrictions you can easily block the pornhub and other similar adult websites.
In the latest iOS packed device you can add the dangerous websites' list and this block block the site access on device. Here are the steps which you can follow to block a website on iphone without installing a third party app:
Go to settings and tap on Screen Time option
Now Tap on content and privacy restrictions (Make sure it is enabled)
Tap on content restrictions
Here you can see web content option, just tap on that
Choose limit adult website option and add websites in 'Never Allow' list.
#4. Install Extensions to Block Adult Websites
As the browser is only a way to access all websites, so an extension can help to filter out the bad content. By installing some extensions like  BlockerX, Blocke Site you can block a number of websites by the name and url.
Though these are free to use but the feature are limited. Hence to use them properly you have to buy a plan which help to block unlimited websites using the website url and word.
#5. Third-Party Parental Control Apps
There are many parental control apps available that allow you to block access to specific websites. Examples include Norton Family, Qustodio, and Net Nanny. These apps are often available for both Android and iOS devices.
So by installing them on a device you can block the pornhub like sites and provide a safe searching environment to your kids. You can add the list of website, you can add the time for how long the device can be used and even you can enable the gps so you can track your kid in live via google map.
You can do a lot of things with a third party parental control app and it will help a lot!
Final Words
So now if you ask do these settings guarantee that the child will browse safe content?
Well guys, there are plenty of methods you will find on when you Google for how to block a website. We think the methods that we have shared with you are enough to block 18+ adult websites, but these methods do not guarantee that your child will browse a safe content on internet.
The reason is that on internet there are a million and billion websites available and practically it is not possible for any ISP, any software to restrict the access of a danger website.
Hence if website like pornhub which is popular can be blocked but some very close or similar website with different domain extension like .online, .me, .live is not possible to block as these can only be blocked if you know about them.
And on internet, people register new domains daily and share it with others secretly on social media platforms.
Apart from that if your child know about the torrent websites like thepiratebay3, extratorrents proxy and some popular handlers like @playboyplus, @playboytv, @hot__tiktok on X/Twitter.com then you can't do anything and no trick will work.
So 100% safe search is not possible but if you know about a website then you can allow or block by adding in the list or by creating strict firewall rules.